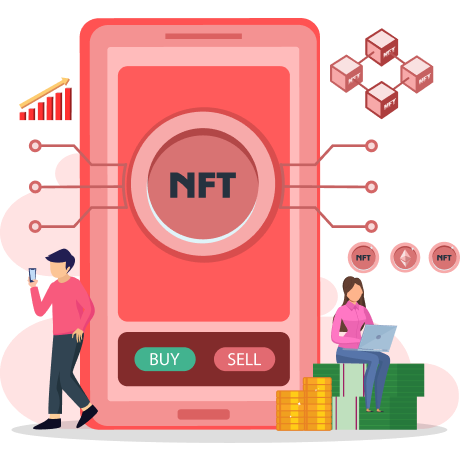 MultiVAC is a next-gen NFT marketplace for crypto trading aimed at bringing global creators and minters to a single point of interaction. 

This marketplace focuses on top-notch security with a reliable automation system to upload bulk NFTs around the platform.

A goal-driven platform to scale down intermediary involvement, with low gas fee minting and trading among creators, buyers, and sellers.

This is a scalable blockchain platform for ultrafast and secured buying, selling and investing in NFTs among users around the globe.
To resurrect a bold NFT marketplace that introduces a smooth experience while trading and minting using industry-leading technology

The digitization and the high-end verification of agreement while trading among the users of the community.

To create an immersive and interactive experience that can help users easily become the part of MultiVAC ecosystem.

Creating an automated NFT uploading and low gas fee minting platform to achieve a global pool of audience.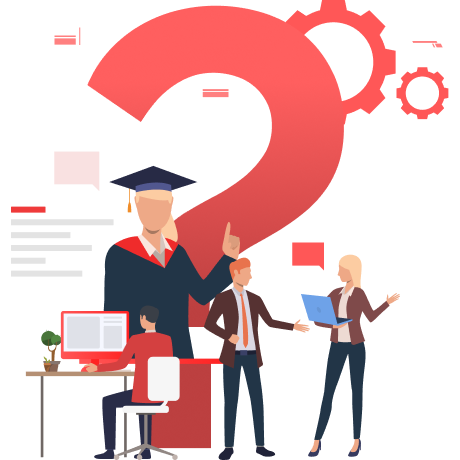 Our Solution
Emerging Technology

To reduce bandwidth, SoluLab splits incoming application traffic among many endpoints. We provide three different load balancers, each with the high availability, intelligent scalability, and robust security that your applications require to be fault-tolerant.

Real-Time Monitoring

Developing real-time monitoring to maintain and monitor the system from any disruptions or problems that arise in web applications in real-time. This will help resolve any errors or bugs that occur instantly with effectiveness.

Dealing with Latency

We scale the rate of transactions sent on a channel with several peers for a competitive advantage. Then, using immutable technology for the platform we finalized the testing phase once the network is up and running.

Security Enhancements

We create next-gen blockchain security which acts as a virtual firewall that controls the inbound and outbound traffic for one or more instances to avoid exposure to security vulnerabilities and breaches.

Efficient Ecosystem

MultiVAC improves the workflow and reduces transactional costs with automated processes and blockchain-native data accessibility with an aim to bring global producers and buyers to a single point of interaction.

Decentralized Networks

By activating decentralized networks and automating the verification of all parties involved, MultiVAC allows traders, collectors, and minters to expand quicker, protect their privacy, and remove intermediaries.

P2P Trading

The current market catered to customers and suppliers but not individuals who want to trade. Unlock liquidity with secure peer-to-peer liquor asset transfers, and enable frictionless trade with integrated over-the-counter trading.

Seamless UX/UI

An easy-going interface for users to purchase assets, view their portfolios, initiate asset transfers, inspect individual assets, and manage shareholder rights all from a single dashboard.

Unified QA Cycles

MultiVAC provides a diverse user base, ranging from allocating NFTs to fusing them with users, all on a single platform. We prioritized expansive QA tests and the scarcity of any holes in the ecosystem.
Project Features
MultiVAC designed an intricate platform that is a secure and reliable ecosystem to facilitate the global trade of diverse NFTs.

MultiVAC caters to the interaction between users to facilitate easy P2P trading of NFTs, thereby celebrating the distinctiveness platform globally among its peers.

MultiVAC uses industry-leading blockchain technology to develop a functional NFT marketplace with easy tokenization and a smooth NFT uploading framework.
The proficient experts of SoluLab define the project's comprehensive range and then divide the roles in the NFT marketplace. By incorporating the crypto-realm with the NFT market, the major intent was to make the working process more seamless, effortless, and reliable.

In the next stage, SoluLab thoroughly develops a project map in order to save time and money while increasing profitability. We create superior user experiences by keeping the UI and UX elements in mind.
Lastly, SoluLab created a user-friendly interface in mind. Lastly, was to perform testing and execution to ensure no mistakes remained. After addressing all concerns, we put the NFT marketplace LIVE for use.

MultiVAC is a revolutionary NFT marketplace allowing users the flexibility to create, mint, and trade in the ecosystem. This is a unique platform for creating and minting tokens across the globe at a low transaction fee.
Client Testimonial
"The crew of SoluLab analyzed and resolved the intricacies of our project and integrated it with the NFT marketplace effortlessly. The overall experience was excellent"

Zach Weakland
CEO & Founder, MultiVAC
Latest Blogs
Kajol Wadhwani
Unlock the power of asset tokenization: Transform physical and digital assets into blockchain tokens for enhanced liquidity and value.
Hemal Sehgal
Unlock the secrets of creating a top-tier white-label NFT marketplace. Your guide to success in the world of digital assets and NFTs.
Kajol Wadhwani
Discover the transformative power of the Metaverse! Explore how it's reshaping connectivity and fostering innovation across the globe.
Tell Us About Your Project