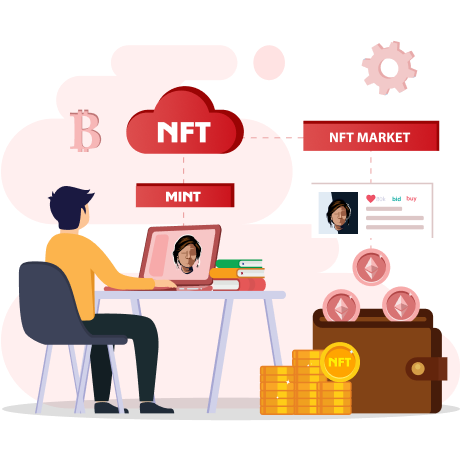 NFT Blockchain proposes to provide a hybrid blockchain marketplace where interested parties may easily purchase, trade, manufacture, or mint non-fungible tokens. 

The idea is to harness the power of blockchain technology to create a platform dedicated only to NFTs.

The platform enables users to generate, trade, and adequately update non-fungible tokens to establish a complete and optimal ecosystem for NFTs.

A hybrid blockchain properly combines high TPS and security characteristics with a bespoke, highly scalable protocol to produce very efficient and lightning-fast NFT transactions.
No current blockchain was scalable enough for NFT Blockchain's high TPS functionality. The first difficulty is to overcome the bottleneck caused by low TPS blockchains.

Another challenge was adding a specialized element for the users. SoluLab chose to build a hybrid blockchain that combines Ethereum's security and smart contract capabilities. 

Our experts did the best they could to take these challenges. They also built proprietary protocols on top of it to build a proprietary hybrid blockchain focused on the NFT business. 

NFT Addendum gives platform users additional freedom, although the work was pretty challenging. Lining up each of the DNA IDs correctly with the non-fungible tokens was difficult.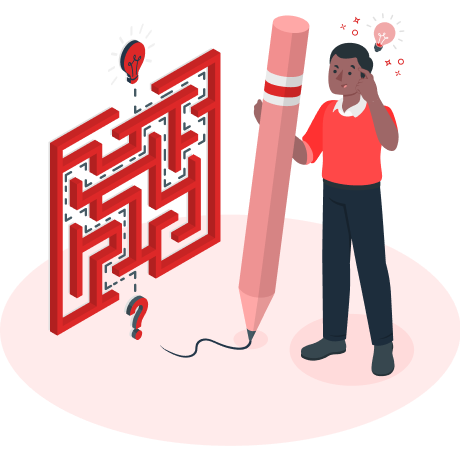 Our Solution
NFT Wallet

With the NFT-focused wallet keep track of all your NFTs. Analyze asset performance and value using simple trading options.

NFT Minting

It aids in converting assets into digital tokens, with the items going through the NFT contract procedure before acquiring their DNA.

NFT DNA

During the tokenization process, each non-fungible token is given its DNA and a unique code for identification, which is then kept in a registry.

NFT Contract

Unlike smart contracts, the NFT contract is a base template that allows basic information to be changed using the NFT addendum.

NFT Addendum

This allows users to change the terms and conditions, access, and public or private status of non-fungible tokens. Only NFT DNA can be edited by it, giving users greater freedom.

NFT Validation

Each non-fungible token is checked via checkpoints to ensure that the proper DNA ID is associated with the correct NFT.
Project Features
The hybrid blockchain developed by SoluLab's professional team allows users to simply and conveniently acquire, sell, and manufacture non-fungible tokens. Enjoy everything under one roof NFT with specialized bespoke blockchain development.

NFT Vision, the social media platform, makes it simpler and more comfortable for users to interact with one another, enhancing their NFT trading experience and interacting with one.

The whole marketplace is significantly more secure and built on a dependable blockchain to assure overall security. Because of the platform's strict security, dealers may trade without concern.
The NFT Blockchain marketplace provides users with several fascinating reward currencies and incentives, which significantly increase community participation.

Airdrops and perks that allow users to access various features of the NFT wallet and multiple community referral schemes run by the community are among the benefits.
For ultra-smooth transactions, the NFT marketplace includes a secure wallet. Furthermore, the wallet's security is relatively strict, ensuring the money is entirely protected.

The primary purpose of enhancing and hosting NFT trading with the most innovative trading modules was successfully met.
Client Testimonial
"SoluLab provided us with the best pricing and the most skilled personnel. We never diverged from one another in our thinking, which was a huge boon to the efficient completion of the project"

J. VanTubergen
Founder & CEO, NFT Blockchain
Latest Blogs
Gajanand
Learn to create AI-driven chatbots, covering concept to deployment, with this comprehensive guide on crafting intelligent assistants.
Neeraj Raisinghani
AI in Finance revolutionizes by automating tasks, enhancing risk management, and crafting innovative investment strategies.
Kajol Wadhwani
Unlock the transformative power of blockchain in identity management. Explore the impact and future possibilities in this insightful blog.
Tell Us About Your Project