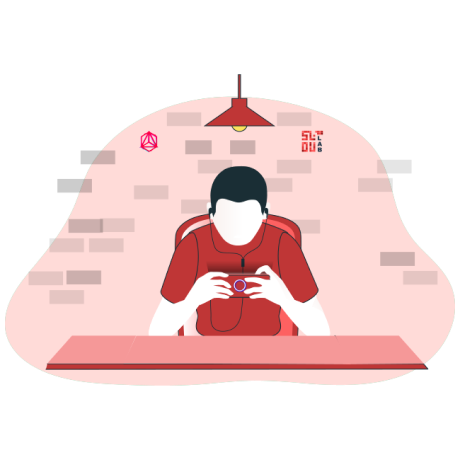 AnRKeyX is a Defi-based initiative that is groundbreaking in terms of a conventional view of what Defi contributes to the blockchain world. 

AnRKeyX is primarily a gaming studio and a blockchain-based NFT art studio. The main idea is to mix the gaming area in Defi with NFTs. 

Combining all the components, the team operates in a social gaming environment and produces Defi-based games with NFTs and incentives; Battle Wave 2323.

AnRKeyX employs its gDEX protocol, which stands for Decentralized Finance Gaming Platform Exchange. The protocol combines competitive gaming, DeFi, and web 3.0-based NFTs.
Innovating smart contracts to connect gaming with blockchain-based smart contracts was critical. 

Smart contracts should be able to compensate players for their contributions to the platform in the best possible way.

No prior knowledge is required for the creation of the gDEX protocol. Defi and competitive gaming will be connected via the use of this protocol.

SoluLab handled all the back-end blockchain development while liaising with the gaming industry professionals engaged in front-end development.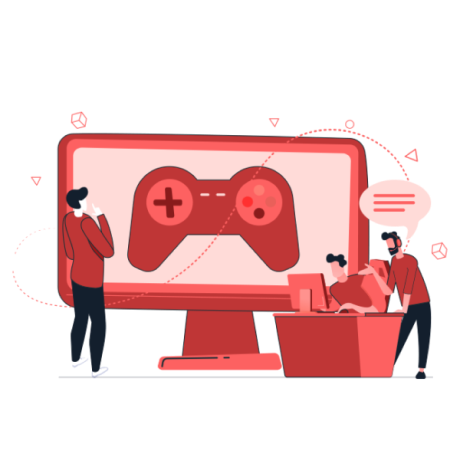 Our Solution
Unique NFT Model Use

Users of the site are granted NFTs, which are power boosts that indicate the user's the better position in yield farming. These NFTs function similarly to rare objects, providing users with unique benefits.

NFT-Based Value-Driven Protocol

NFTs are assets that have both long and short-term advantages; these assets may also be exchanged outside of the AnRKeyX ecosystem. The assets also generate consumer revenue by playing games inside the AnRKeyX ecosystem.

Simplified Intuitive and Easy to Use Platform

Despite the project's complexity, people do not perceive the depth of technology due to the platform's simplicity and intuitiveness.

Fair and Balanced P2P Economic Ecosystem

Based on the fair principles of an open, decentralized blockchain environment, we established the derived-based value (DBV) ecosystem.

Trustworthy and User-Friendly Platform

The whole ecosystem is trustworthy, self-governing and open to everybody.

A Polygon/Matic Layer 2 Network

AnRKeyX is based on the ethereal network's Layer 2. We chose the Polygon/Matic network as the foundation, allowing for faster and more cost-effective high-volume transactions.
Project Features
AnRKeyX's patented gDEX brings blockchain scalability to the eSports sector via interactive games based on Defi liquidity mining. We established a marketplace for rare and precious NFT by building the platform on a layer 2 solution.

In AnRKeyX's established gDEX ecosystem, NFTs on the platform have intrinsic value and usefulness. SoluLab created NFT models that constantly change and have a genuine monetary worth, all while being managed by real-time numerous economic aspects.

AnRKeyX offers liquidity mining while playing games, bringing m$sports with SoluLab (short for Money Sports). This makes liquidity mining entertaining, simple, and enjoyable. Each NFT is a power boost that, when used, allows the user to mine more efficiently.
SoluLab collaborated closely with AnRKeyX Team's best game UI developers.

Our professionals successfully established and created a bespoke protocol (gDEX) to manage the ecosystem.
SoluLab has developed smart contracts that are scalable and aid in self-balancing.

The final aim accomplished was to develop a competitive ecosystem while equitably encouraging ecosystem consumers.
Clients' testimonial
"SoluLab did an excellent job. Always eager to assist and find the best solution. Our project has exceeded our expectations"

Sean Leight Hart
President Of Production, AnRKey
Latest Blogs
Kajol Wadhwani
Explore the future of smart contracts in blockchain development, trends, and how SoluLab can elevate your business in dApps.
Neeraj Raisinghani
Discover how AI is reshaping careers and industries, unraveling the future of work in transformative ways.
Kajol Wadhwani
Navigate seamless cloud migration with key insights. Explore key points for a successful transition in this informative guide.
Tell Us About Your Project