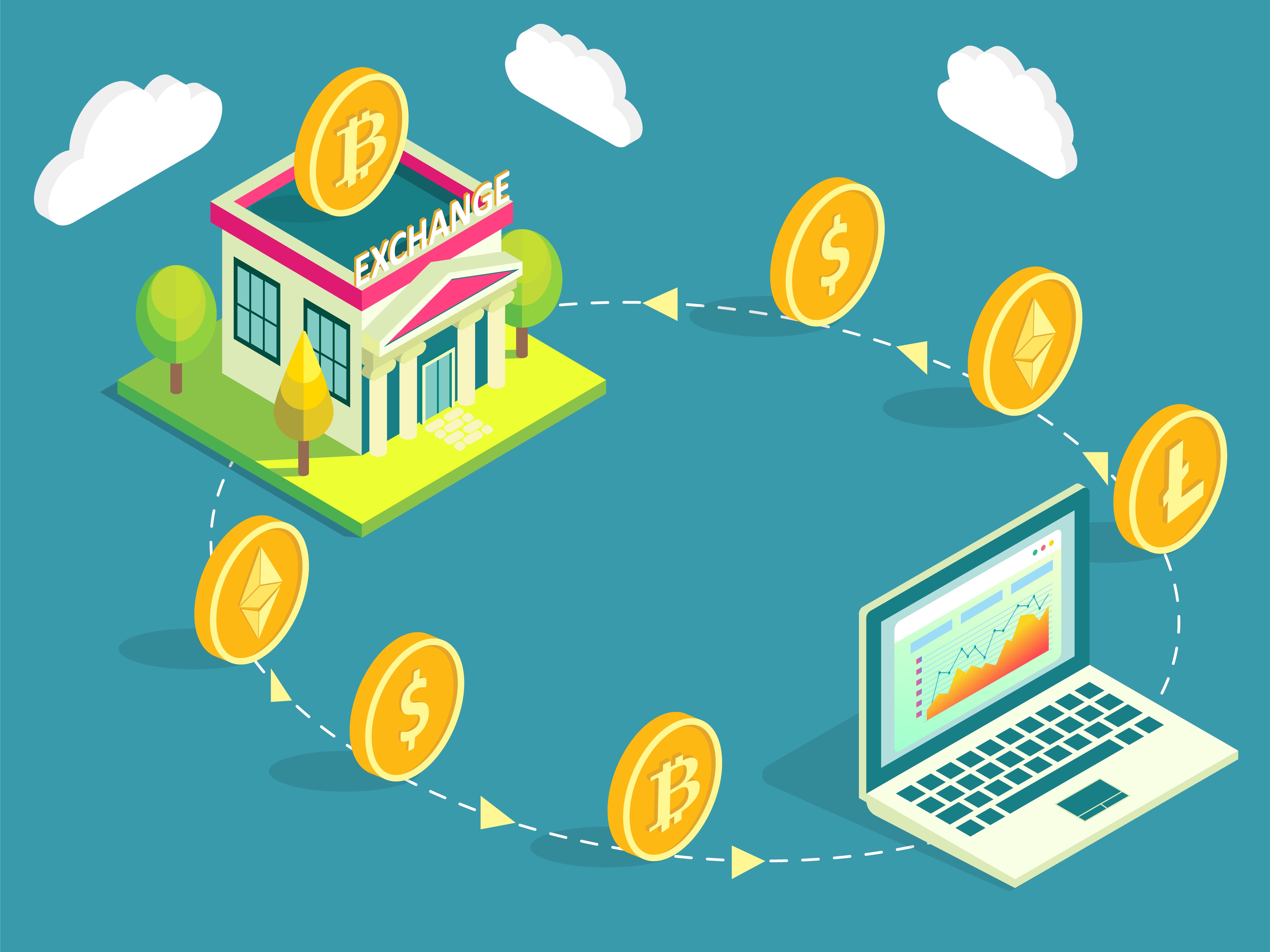 What is an IEO?
As the name suggests, an Initial Exchange Offering (IEO) is conducted on the platform of a cryptocurrency exchange. Compared to Initial Coin Offerings (ICOs), IEO is managed by a crypto exchange of the startup that wants to raise funds by the tokens, which are newly issued.
Token issuers have to pay a listing fee along with a percentage of the tokens sold during the IEO as the token sale is conducted on the exchange's platform. 
In exchange, after the IEO exchange is completed, the tokens of the crypto startups are sold on the exchange's platforms, and their coins are listed. As the cryptocurrency exchange takes a percentage of the tokens sold by the startup, the exchange is incentivized to help with the token issuer's marketing operations.
IEO participants do not send contributions to a smart contract, such as governs an ICO. Instead, they have to create an account on the exchange's platform where the IEO is conducted. The contributors then fund their exchange wallets with coins and use those funds to buy the fundraising company's tokens.
How to participate in an IEO?
Even though IEOs are currently relatively peculiar in the world of cryptocurrency, it's not that difficult to find one that you prefer.
Usually, the first step is to participate in an IEO typically begins with verifying if the project you are interested in is definitely conducting an IEO. As soon as you have found the IEO of your choice, it's important to figure out which exchanges are hosting the IEO as there can be more than one. You can also join Crypto Airdrops before the token sale.
Naturally, another step is to develop an account on the cryptocurrency exchange and go throughout the KYC and AML verification strategy.
Once the process of signing up is over, you have to determine what cryptocurrencies you can use as a contribution and fund your account.
In the end, just wait for the IEO to start purchasing your tokens!
Advantages of Initial Exchange Offering(IEO)
Ease of offering
Any type of startups who are looking to offer tokens can benefit from an efficient and more simple way to launch IEOs on the exchange platform. Although the fundraising company has to pay a certain fee to the exchange, the price to conduct AML/KYC and other activities are brought down.
One more reason is that exchange platforms already have an existing customer base, that's why there is no need to focus on the customer base from the beginning from day one.
Trust
Trust is one of the significant advantages of IEO. The crowd sale works on the crypto exchange platform. Therefore the counterparty is accountable for screening every project which is looking to launch an IEO for fundraising.
Exchanges make sure to vet token issuers without any harm to keep their good reputation. Hence, it can always eliminate dubious and fraud projects from raising funds through different exchange platforms.
One of the best example to understand is the RAID project, about how IEO brings trust in the system. Bittrex recently announced that it had canceled the RAID project just hours before the beginning of crowdsale. The reason asked for the explanation, Bittrex team said that the OP.GG ended the partnership with RAID, which was earlier a vital part of that project. It was a rational decision to make for Bittrex not to take risks launching something that was not in the best interest of its customers.
The popular platforms always perform careful and persistent checks on the project and the team supporting it and carefully and deciding to allow to launch an Initial Exchange Offering.
Security
Token Issuers should not worry about the safety of the crowdsale, as the exchange platform administers the smart contracts of token sales and have defined security standards.
Additionally, the exchange platforms also organize the process of AML/KYC to make sure the complete security of the project, and also prevent it from dubious and scam users.
Quick preparation process
Because of trustable exchange platform status, it takes less time to be identified and established. Here, an exchange itself promotes and supports your project.
Easily entering new markets
With the help of an exchange platform, it's easier to enter the market and promote your IEO. Because of its active user, it eases the way into a new marketplace.
Exchange handles the KYC/AML process
To meet all legal regulations takes time, but a swap can expedite the process and manage it all by itself. With this, you can focus on implementing your project.
Eliminates the risk of scamming
IEO removes the risk of fraud and scams in the fundraising process. As the fundraising process is done through a proper crypto exchange, there are lesser chances of loss of funds to the scammers.
Best IEO (Initial Exchange Offering)
Now that you are aware of what exactly is IEO, we will see some of the best picked IEO. Nowadays, lots of projects are launching their IEO every day on various exchange platforms. We have vetted some of the best handpicked IEO and prepared a list below.
As everyone knows, it is sensible to do your research and choose the best investment for your funds. Below mentioned is just a factual list and is based on the features, concept, launchpad, team, market, and many other factors. Let's start with the list:
Troy (IEO Over)
Troy is a blockchain-based project, Troy seeks to redefine the current experience of trading as we all are aware about. Troy gives crypto brokers services for professional traders and institutional clients.
Elrond (IEO Over)
A new kind of public blockchain infrastructure, Elrond is designed in a way to be efficient, secure, scalable and interoperable. One of the Elrond's vital contribution is a authentic State Sharding approach: efficiently partitioning the chain state into multiple pieces, handled in parallel by different validators.
Deep Cloud (IEO Over)
Deep Cloud is a next generation decentralized cloud AI-driven computing platform for running decentralized applications.
Wink (WIN) (IEO Over)
A gaming platform of blockchain to play, socialize and stake. With the help of behavioral mining, modern token economy design, and other incentive mechanisms, Wink has created an ecosystem that provides top-notch gaming experiences, enables developers to build DApps that drive adoption, and engages users as active stakeholders to participate.
ULTRA (UTA) (IEO Over)
Ultra is bringing the blockchain revolution, this revolution is going to change the gaming industry and developing an ecosystem for the future of games distribution. With innovative technology, Ultra plans to disrupt the gaming industry by giving back power into the hands of developers and players, paving the way for a world-class game publishing platform.
AllSesame (IEO Over)
AllSesame is a decentralized Social Food Network which is powered by Blockchain. AllSesame Token is a Blockchain Ecosystem, it is designed to create the most Socialized Global Food Delivery Marketplace, which is developed using blockchain technology.  
Why will IEO replace ICO?
The first introduction of the concept of IEO was done in 2017, and since then, it is creating a lot of hype in the crypto world. In the year 2019, Binance will relaunch IEO with BTT (Bittorent tokens).
One of the significant reasons that IEO may replace ICO ultimately is its trust issue. A secured exchange platform conducts fundraising of IEO. ICOs are carried out at the token issuer's site. Since the exchanges administer crowd sale, they only accept projects which are adequately verified. Exchanges do not take any risk as their reputation is also at stake. There are few other benefits as well which includes,
The crypto exchanges do all KYL/AML verification in IEO, but an ICO varies from project to project.
In IEO, the exchange also does marketing for your project, which is included in their fees. This is not the case in ICO.
In IEO, all token sales are automatically listed by the exchange platforms, which is not the case in ICO.
Ethereum is the primary payment source in ICOs and is issued through smart contracts only. In IEO, investors do not have to send their crypto to smart contracts. Instead, smart contracts are managed by the crypto exchanges. 
As mentioned earlier, IEO is an unsafe and risky business that takes many efforts to succeed, usually, when we talk about American and European projects willing to do IEO in Asia. The mentality is different. Hence, if you want your project to develop, it's better considering professional guidance. 
Quick Read: A Complete Guide to IEO Marketing