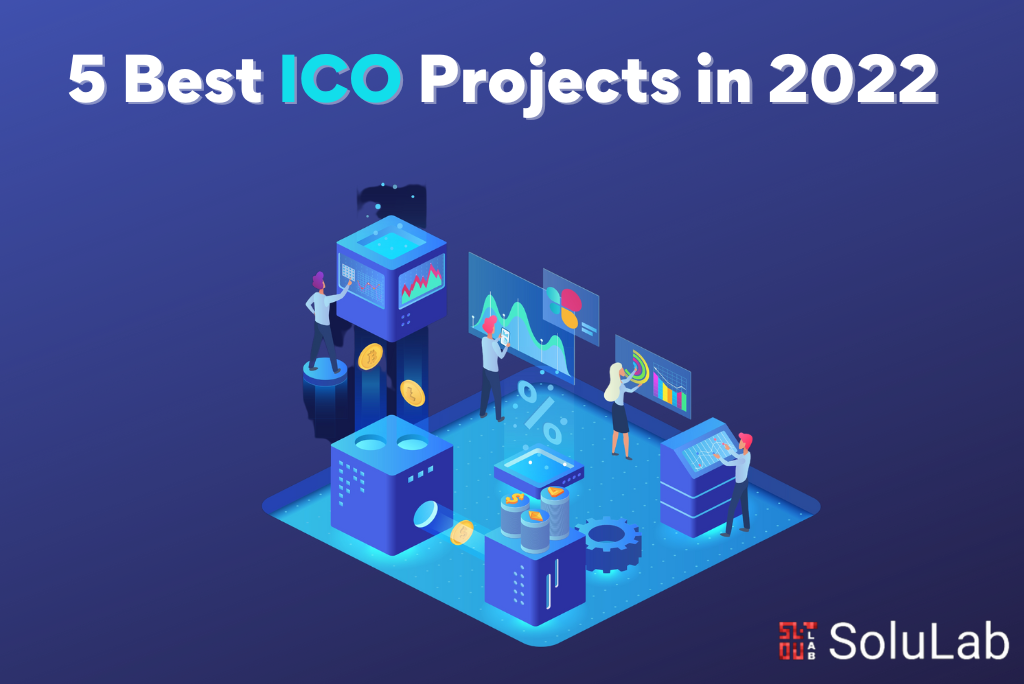 One of the biggest detriments of ICO is that the everyday investor perceives it as a significant risk. Despite this risk, investors continue to watch the ICO space closely for the next consequential opportunity. Looking for those ICOs that come closest in design to the most successful ICOs, usually fairs well. 
Always read the white papers of the project you're interested in and conduct your due diligence. 
2022 is almost coming to an end. It is only fair to discuss the most hyped and anticipated thing that wrecked the crypto-universe in 2022.
Below, we'll explore some of the best active ICO projects in 2022.
1. BRIKN
BRIKN has gained distinction by being the world's first property DAO Ecosystem powered through blockchain. With BRIKN people have realized their age-old dream of tokenizing real-world properties. It is developed by a UK-based property development company Brik by Brik, established in 2022.
How does it work? BRIKN rewards owners of the BRIKN token with a percentage of the entire property ecosystem. These tokens will be linked to the properties via the use of smart contracts that execute rent payments and distribution to investors of tokens automatically through the BRIKN Vault staking platform.
They are catering to both private and public sector customers, such as Airbnb, student let-ins, housing associations, registered providers, etc. This further diversifies risk for our investors and Token holders
The company is targeting a property portfolio of £50 million and a minimum yield of 10% within the next five years.
BRIKN is trying to reinvent the traditional real estate business and allow anyone to become a Landlord and receive monthly USDT.
Token
BRIKN
Price Per Token
0.03
Soft Cap
$3,000,000
Hard Cap
$7,950,000
Platform
Polygon
Buy With
BTC | ETH | ERC USDT | TRC USDT | BEP USDT
2. Tamadoge (TAMA)
You got to be living under a rock if you haven't heard about Tamadoge. As soon as it arrived, Tamadoge attracted a large number of people who found this platform interesting and different. Something they were not used to when it came to the crypto world. During its pre-sale phase, it raised more than $19,000,000.
Tamadoge is a "hybrid meme coin" which combines play-to-earn (P2E) mechanics and one of the best new NFTs (together) into one rich metaverse. It derives inspiration and is largely modeled after the once popular Tamagotchi. The token is called TAMA, which will support the entire Tamadoge ecosystem/used to purchase in-game items and additional Tamadoge Pets. 
Recently you can get TAMA coins on the OKX crypto exchange as well! Also, we would inform you that TAMA is now listed on CoinGecko and CoinMarketCap.These new listings suggest that the TAMA coin has the potential to grow between 10 and 100x in the coming months.
TAMA Price Statistics (credit https://coinmarketcap.com/)
Tamadoge Price as of 10/5/2022
Tamadoge Price$0.1606
Price Change 24h-$0.00688
4.11%
24h Low / 24h High$0.1178 /
$0.1957
Trading Volume 24h$82,339,424.65
42.47%
Volume / Market Cap0.5068
Market Dominance0.00%
Market Rank#2651
Read more: How to Launch a Successful ICO?
3.MetaBlaze (MBLZ)
Now WEB3 world is not the one to lack off! So next on the list is MetaBlaze.
MetaBlaze is a blockchain gaming company offering top-notch 3D graphics, exclusive content, and a universe full of new worlds to conquer in Player-vs-Player battles. Face-off with mystical NFT creatures in an engaging RPG, battling to control stunning metaverse worlds. They have an exclusive collection of their very NFTs produced by MetaBlaze. They are about to start an open-sea mint sale on the 15th of October of their METAGOBLIN COLLECTION, which will feature a collection of 10,000 unique NFTs with in-game utility.
Token
MetaBlaze (MBLZ)
Price Per Token
0.000095
Soft Cap
400,000
Hard Cap
718,200.00
Platform
Binance Smart Chain & Ethereum
Buy With
BNB (Bep 2), BTC, ETH
4. Shopayment
Now e-commerce is a giant in itself, so naturally, projects try to leverage that.
Shopayment is designed to make e-commerce as efficient as possible via utilizing cryptocurrency as its primary means of conducting transactions while providing many benefits and incentives to its users. Thus, SPAY has decided to utilize a chain network that can help eliminate slower transaction times and reduce transaction fees charged. 
Also, it can be used in various kinds of e-commerce such as Amazon, eBay, Walmart, and other e-commerce stores. 
Token
Shopayment
Price Per Token
$0.001
Soft Cap
$250000
Hard Cap
$700000
Platform
Binance Smart Chain (BEP20)
Buy With
Binance USD (BUSD), Bitcoin (BTC), Ethereum (ETH), Tether (USDT), Solana (SOL), Tron (TRX), DogeCoin (DOGE), Stellar (XLM), and XRP (Ripple)
5.BlaBlaGame.io
It's no less than magic when a game as old as time known as Rock-paper-scissors combines with new technology such as Crypto. BlaBlaGame.io prides itself on building a game that is easy to understand for everyone. This game has its own token known as BLA, which is the core element of the game. The more BLA tokens and played games the user has, the higher he is placed in the rating of the system. 
ICO Details
Status: Active
Starting date : May 1st, 2022
Ending date: January 1st, 2023
Whitelist: Yes
Token Sale Hard Cap:$ TBD
Token Sale Soft Cap :$ 5000000
Token Symbol: BLA
Token Type: ERC20
Token Distribution 70% – for sale
20% – bonuses
10% – team tokens
Initial Token Price 1 BLA token = 0.1 USDT
KYC: Yes
Participation Restrictions: Countries from US sanctions list
Accepts: BTC, ETH, USDT, TRX, LTC
Conclusion 
This cryptocurrency boom has been largely unpredictable, with prices fluctuating at the slightest provocation. This is tiresome from an investor's and buyer's point of view. Still the market potential offered remains huge.
Disclaimer: Please note that the information contained herein is not intended to be a source of advice or credit analysis with respect to the material presented, and the information contained in this blog does not constitute investment advice.