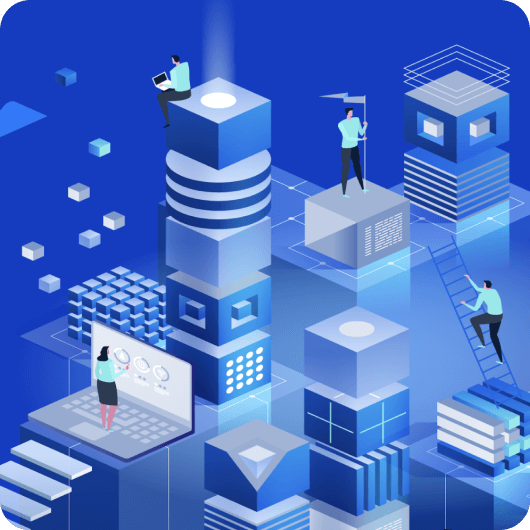 The Hefty Empire of Property Tokenization in Digital Commerce
Real estate ​​is the largest growing security token sector. In recent years, global commercial real estate investment reached an all-time high of $830 billion. The tokenized real estate industry is growing rapidly amid the current market frenzy. With investors looking for a more secure investment that utilizes emerging technology, the demand for blockchain-based investment opportunities backed by real-world assets is increasing. Do you also plan to drift your business profits through real estate tokenization? We have got you covered through our white label real estate blockchain platform solution with market-leading features.
White Label Real Estate Blockchain Platform Development Made Easy
Build your digital presence in the world of crypto trading by launching a white label real estate tokenization platform. Create your own space to list out the commercial or residential property tokens for the investors, and configure their prices as per your choice.
Admin Dashboard

Keep a record of your investors and tokens distributed, and have complete control over transactional reports through robust analytics.

Investor Website and Application

Centralised environment to invest in crypto real estate tokens with a birds-eye view of total earnings.

Real Estate Developer Dashboard

A centralized, visual tool that provides real-time project-focused data for informed decision-making and portfolio management.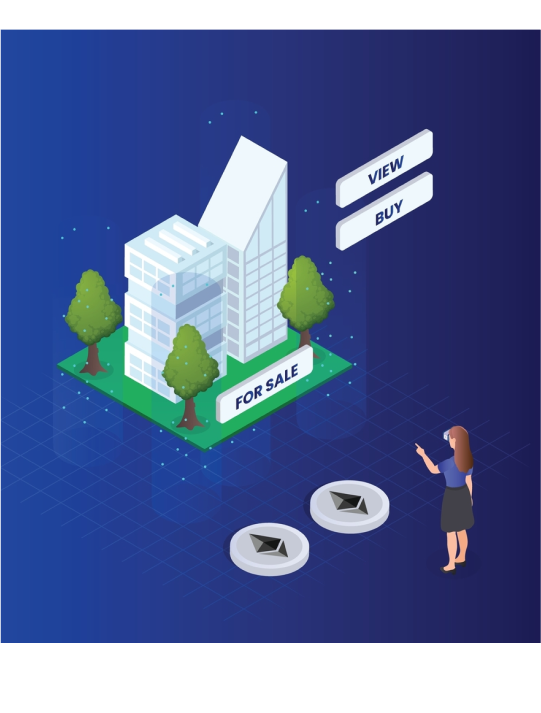 Benefits of Owning a White Label Real
Estate Blockchain Platform
Explore the advantages of an end-to-end, highly cost-effective, and fully customized
white label real estate tokenization platform.
Market Your Own Branding

This feature empowers businesses and organizations to create and promote your own branded tokens, enhancing brand recognition and customer loyalty. It provides a unique opportunity to engage with customers, incentivize desired behaviors, and build a dedicated community around the brand, fostering long-term growth and customer engagement.

Quick Deployment

With the help of this functionality, token deployment can be done quickly and effectively, cutting down on the time and effort needed to introduce new tokens or tokenize assets. By providing quicker access to liquidity, greater market participation, and seamless integration with blockchain ecosystems, it expedites the creation and distribution of tokens, eventually fostering corporate growth and innovation.

Highly Reliable

Blockchain technology has strong security features that can make real estate transactions more secure. Data recorded on the blockchain is very safe and tamper-resistant thanks to cryptographic methods. This lowers the possibility of unauthorised changes or data breaches, safeguarding private real estate data.

No Technical Expertise Required

Real estate transactions sometimes include numerous participants, copious amounts of paperwork, and drawn-out procedures. By automating and digitising numerous real estate transactional processes, a white label blockchain platform can boost efficiency. Smart contracts can reduce manual errors and save time by automating contract execution, property transfers, and payment settlements.

No Chance of Loss/Risk

A secure and unchangeable record of property ownership, transaction history, and legal documentation can be offered by white label blockchain platforms. Due diligence may be done thoroughly on properties because to this transparency, which lowers the risks brought on by inaccurate or insufficient information for prospective purchasers or investors.

Quick Scalability of Revenue

Processes for property administration can be streamlined with blockchain technology. Property managers may automate processes, cut down on paperwork, and increase the effectiveness of managing many properties by keeping property records, maintenance logs, and rental agreements on a blockchain.
Clients Tell Us What They Think of Us!
"I must say that SoluLab's technical knowledge and project management skills have amazed me. A must-have for any blockchain project. It's a big time saver when compared to the cost it would take to handle this manually."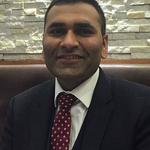 Adil Abbas
Founder, Igniter100
"They have continued to give exceptional service and support throughout the development and have always worked to satisfy our diverse demands as the project has advanced. SoluLab's White label real estate tokenization has revolutionized my investment opportunities. It's efficient, secure, and offers instant liquidity. Highly recommended!"

Scott Miller
Data Architect, Padgett Law Group
"I had heard a lot about SoluLab when it comes to the blockchain, but never thought they could do wonders while integrating real estate with blockchain. I am very impressed. We were able to reach out to hundreds of past customers and solicit reviews we certainly would not have gotten otherwise "

Shaily Srivastava
Co-founder and CEO, Acreage
Why Are We Different?
Check out the key attributes of our feature-packed white label real estate blockchain platform
Asset Tokenization

Blockchain Asset Trade & Fractional Ownership

Fiat/Crypto Payments

Register 10 wallets per account.

Daily Dividends

Distribute gains, boost investment.

Digital Deed Signing

Fast, paperless deed validation.

KYC Automation

Simplify investor KYC with automation.

Multi-chain

Improved DApp and system adaptability.

Customizable Features

Customizing features for user delight.

Manage Property Listing

Effortless realty listing management.

Custom Token Portfolios

Tailored portfolios for diverse asset management.

Trade Real Estate Tokens

Tokenize real estate for liquidity & investment.

Transparency

Blockchain shows property with verification.

Scalability and Performance

Scalable platform for high-performance.
Fascinating Facts
Saved on Custom Development

White Label Projects Delivered

Cryptocurrencies Supported

Secured Regulatory Compliance
Robust Integrations to Strengthen the
Efficiency of Real Estate Tokenization
Extend the functionalities of your white label real estate tokenization platform with various tools and shine
bright in the digital asset industry.
Blockchain Networks

Real estate tokenization on blockchain unlocks liquidity in illiquid assets, dividing properties into fractional tokens for new investment opportunities. Seamless peer-to-peer transactions enable fractional ownership, reducing barriers and expanding accessibility.

Smart Contracts

Smart contracts enable real estate tokenization on blockchain, converting ownership into digital tokens. They automate processes, enforce rules, and ensure transparency, security, and efficiency in issuing, distributing, owning, and trading tokens.

Decentralized Identity Solutions: (DIS)

Integrating DIS frameworks enhances privacy and security in real estate tokenization. These solutions enable individuals to maintain control over their personal data while providing verifiable credentials for identity verification.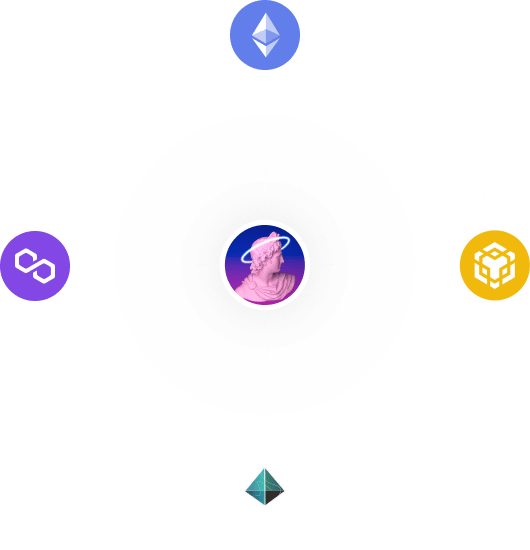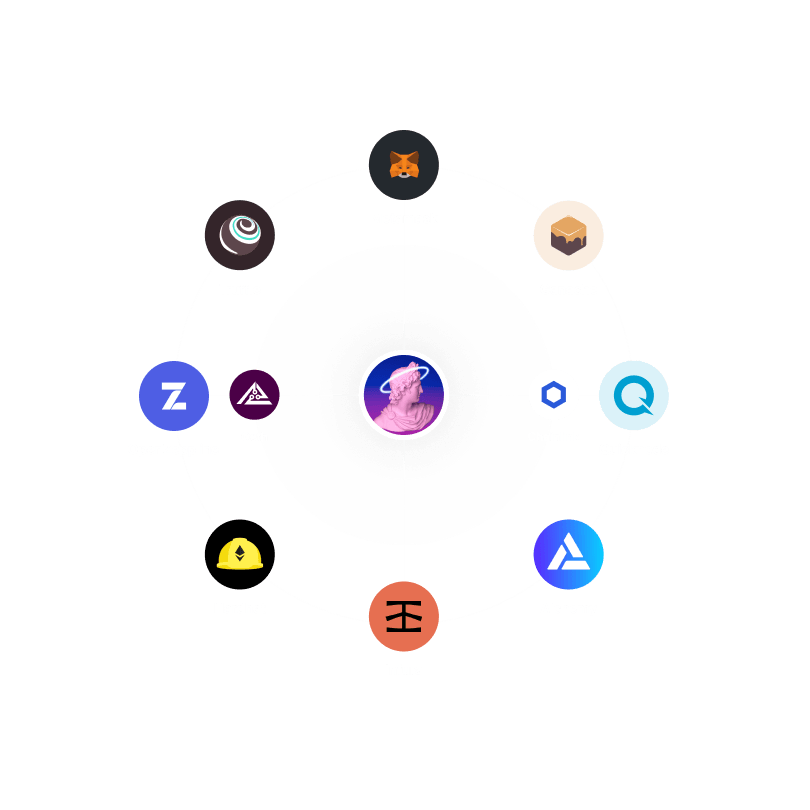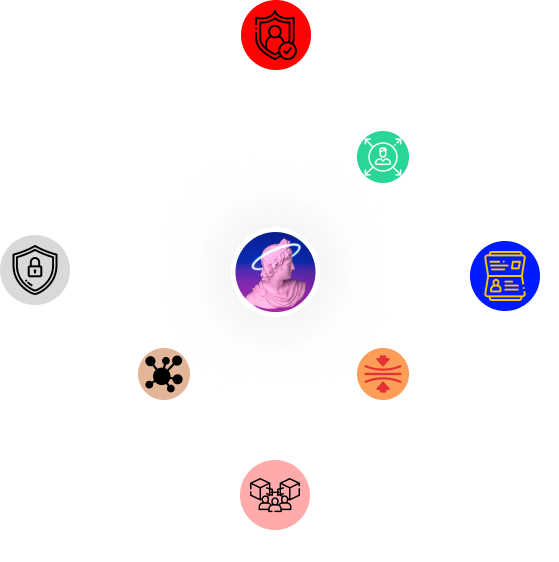 You Get A Bit More With Our White Label
Tokenized Real Estate Platform
Auxiliary services to support the functioning of your white label real estate blockchain platform and
build a profitable business empire.
Automated Content Moderation

On-Premise Deployment Support

Multi-Lingual
Support

Email and SMS Service Integration

Ticketing & Support System Integration

Customer Service Chatbot

Support Warranty
Period

Smart Contract Audit Report
Frequently Asked Questions
A white label real estate tokenization platform is a software solution that enables real estate developers, property owners, and other real estate stakeholders to issue digital tokens that represent ownership or investment in a real estate asset. It is a customizable platform that can be rebranded and integrated into a company's existing technology infrastructure.
Tokenization of real estate assets involves the digitization of ownership rights and the creation of digital tokens that represent those rights. Real estate assets are typically divided into shares or units, and each share or unit is represented by a digital token on the blockchain. These tokens can be traded and transferred on a peer-to-peer basis, enabling fractional ownership and instant liquidity.
A white label real estate tokenization platform offers several benefits, including increased liquidity, fractional ownership, reduced transaction costs, increased accessibility to global investors, and greater transparency and security through the use of blockchain technology.
Yes, the tokenization of real estate assets is legal in many countries, including the United States. However, it is important to consult with legal and regulatory experts to ensure compliance with local laws and regulations.
The value of a real estate token is determined by the market demand for the token and the underlying real estate asset. The token price can fluctuate based on market conditions and the performance of the asset.
Yes, real estate tokens can be traded on exchanges, providing liquidity to investors. However, exchanges must comply with regulatory requirements, and some exchanges may only be available to accredited investors.
A white label real estate tokenization platform is built on blockchain technology, which provides a high level of security and transparency. The platform should also have robust security features, including two-factor authentication, data encryption, and regular security audits.
The cost of using a white label real estate tokenization platform varies depending on the provider and the features required. Some providers may charge a flat fee, while others may charge a percentage of the token sale proceeds.
A tokenization service provider helps real estate stakeholders tokenize their assets by providing the necessary technology, legal, and regulatory support. The provider can also assist with marketing, investor relations, and other services to ensure a successful token sale.
Investing in real estate tokens carries several risks, including market volatility, illiquidity, regulatory uncertainty, and the potential for fraud. Investors should conduct thorough due diligence and consult with legal and financial advisors before investing in real estate tokens.
Yes, we take confidentiality seriously. Your interactions and information shared with us are treated with the utmost privacy and confidentiality.
Yes, we retain ownership of our intellectual property (IP) and keep it confidential. We have strong measures in place to protect our valuable ideas and innovations, including non-disclosure agreements and strict security protocols. Preserving our IP allows us to maintain our competitive advantage and drive innovation in our industry.

Find out how SoluLab can help you set up and scale your crypto business.
Have our business experts on the phone to understand your crypto operations and guide you through a demo customized to your business industry.
---
We are trusted by the best around the world