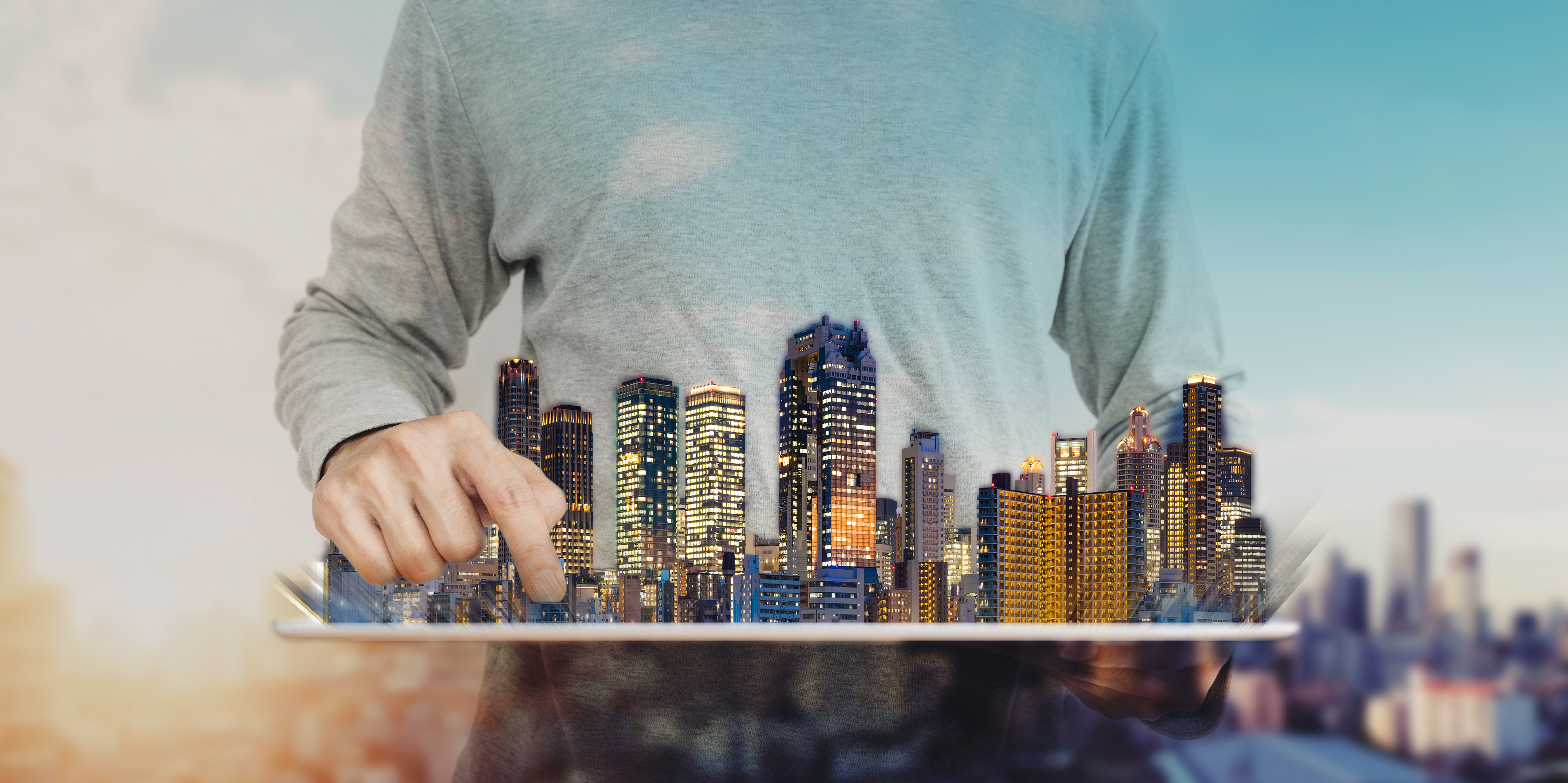 BENEFITS OF USING A CRM FOR REAL ESTATE / PROPERTY MANAGEMENT
CRM or Customer Relationship Management is an effective tool for every business, including the real estate, but a few people could visualize the relevance and criticality of it in a real estate business. Contrary to the popular belief that a CRM is more appropriate for a business where the number of transactions is quite high, it is equally beneficial for "less transaction-high turnover" business of a property dealer.
Some advantages that you haven't thought about
Intuitiveness makes a CRM quick and effective: It is said that if one takes a few weeks to understand the navigation and functionality of a CRM, it means it is not contemporary. Leave aside the exaggeration, but it is true that modern CRM systems are unbelievably easy and user-friendly. They are widely accessible and available on different devices like iPads, iPhones, Android, etc.
Easy customization and adaptability: Modern CRM systems are highly customizable and professionally developed ones. In the dynamic business world today, entrepreneurs do not like a common system that fits for all. Rather, they need adaptable CRM that can be customized according to user specifications.
They automate a majority of operations: When you invest heavily in a CRM system, the biggest benefit is automation of mundane tasks. Though a real estate business is not heavily transaction oriented, still a CRM is useful in making it automated up to the largest extent. Keep your back end staff busy in creative thinking and keep the maximum information available to the sales force by installing rugged and multi-faceted software.
Customer Info at the distance of a click: It is a fact that automated systems like CRM makes loads of customer information incredibly accessible. The same is not possible if you are an old-fashioned real estate developer using a manual system. Some call it contact management, and some think it is customer management. We consider it "relationship building".  When you have an easy to use interface and effective way of organizing and storing information, converting clients into lifetime relationship is not difficult at all. A detailed client history and event management makes it further effective and reliable.
Cost saving on human resources by automating pre and post sales activities: When you automate pre and post sales activities using CRM software, the things become pretty simple. You can organize and systematize customer interaction, schedule appointment, store information and defining triggers and alarms. Synchronize the daily planner and do not miss even a single potential sales lead. We know that timing is the crux of success in the competitive world. Since you automate the things, no burden on the pocket.
Effective customer conversion ratio: Since you strike when the iron is hot, there are fair chances of converting a sales inquiry into a sales deed. CRM makes it possible for you. Another interesting thing helps in enhancing customer conversion ratio. CRM brings smart marketing tools to keep your real estate firm top-of-the-mind when customers plan actual purchase. Libraries of smart emails, newsletters, teasers and several other tools make the business projection into reality.
Better process management and payment collection: It is said that the speed of a business is determined by the speed of transactions. When you make use of a robust and reliable CRM system, speed doesn't remain an issue. You stay connected to the clients, process the transactions speedily and keep them satisfied forever. Workflow-based system brings enhanced process management and transaction system ensure that right from sales lead generation to payment processing, everything happens in the blink of an eye.
A good real estate CRM makes the things amazingly simple for you
It manages every bit of information related to your clients and customers. Right from personal and professional details to demographics and correspondence details to preferences; everything is there at the fingertips.
You can keep the communication channel always open by sending email, social media messages, and advertising campaigns. It keeps the clients noted about the latest happenings and offers. It enhances business potential.
CRM offers a clean and simple user interface that gives relevant information in a legible and presentable format.
You can schedule appointments, chalk out plans and organize yourself using a good CRM system. The more organized you are, higher is the efficiency.
Workflow makes the things simple and practical. They automate and systemize your tasks.
While robust lead management simplifies the efforts made by real estate marketing executives, reliable customer relationship management makes the things easy for customer care executives. As a real estate business owner, you wish to have control over these two functions; a fully functional CRM is need of the day.