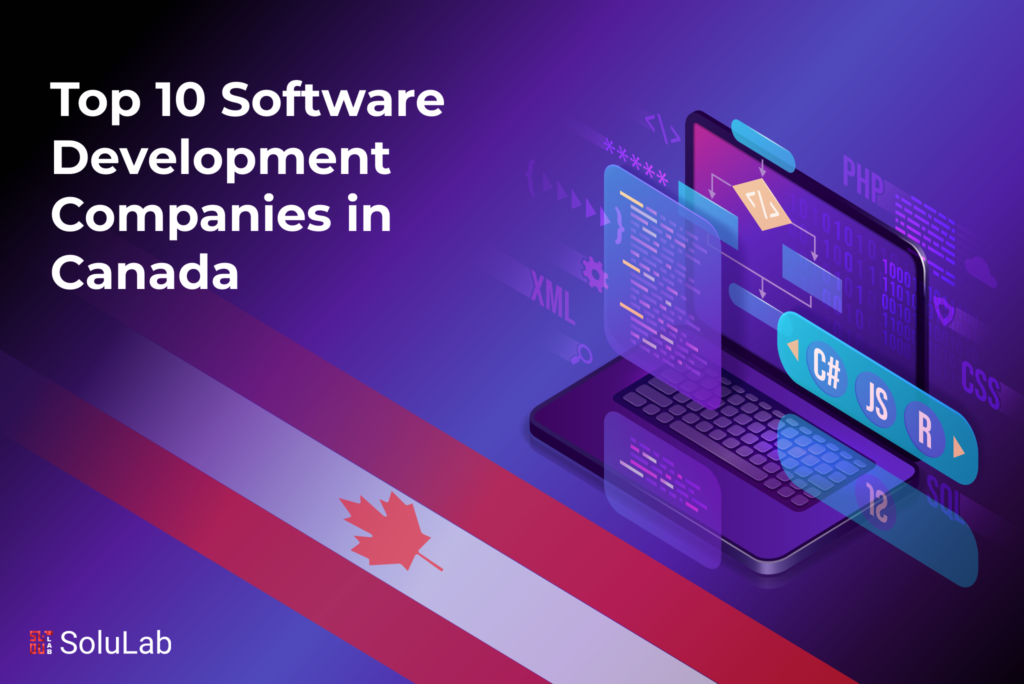 Canada has many tech giants, innovation hubs, and worthy software companies. The software market of Canada is expected to flourish to greater heights, with an annual revenue growth rate of 7.22%, resulting in a market volume of $36.87B by 2027.
This allows clients to get quality-grade software from Canada's iconic cities at lower rates than the USA, with the same level of agility and productivity.
Though indeed, the IT market is still recovering from the shocks of the ongoing pandemic, recession, and volatility, which has made clients more concerned about the future of their product, organization's survival, and growth. As a result, it has become a hardship for clients to carefully evaluate IT vendors who can offer value for money, quality, and productive software development to survive in these uncertain times.
If you are one of them, keep reading this article with a list of pioneer software development companies in Canada to consider for all IT development practices.
Evaluation Criteria
Selecting the right IT company is crucial for the success of your business, and evaluating potential vendors based on specific criteria can help you make an informed decision.
Performance: One of the key parameters to consider is the vendor's performance. Look for companies with a proven track record of delivering successful projects and meeting client expectations. A strong performance demonstrates their expertise, reliability, and ability to provide quality solutions.
Client Relationships: Play a vital role in the long-term success of any IT partnership. Consider vendors that prioritize open communication, collaboration, and understanding your unique business needs. Building a strong relationship with your IT partner ensures effective collaboration, timely updates, and a better understanding of your requirements.
Pricing: It is another crucial factor to evaluate. Compare pricing models different vendors offer and ensure they align with your budget. Look for transparency in pricing to avoid any hidden costs or surprises along the way.
The IT Services: Every client has different requirements and may require additional IT services to achieve specific goals. That's why we have listed companies that act as all-rounders and offer other IT services to give you a one-stop solution. These services include mobile and web, cloud, SaaS, DevOps, digital and decentralized technologies.
Value for Money Service: Getting the bang for the buck option is always a good thing. You save a lot and get to invest elsewhere to spread your company's brand awareness. But in this list, you will find companies of both types, cost-effective and those that are a bit expensive but worth the money because of their exceptional IT services.
Expertise and Experience: It's always a plus point if the vendor has years of experience and masters your project's domain; however, experience isn't a consideration as long as the company leaders and employees are professionals with expertise in the required field. Hence the list consists of both.
Reviews and Ratings: Client experience is the single thing that gives insights into a company's ethics, culture, work attitude, management, testing, development phases, and other factors. We have only picked those with above 4.8 ratings on Clutch and Manifest, so you get the best deal.

Top 10 Software Development Companies in Canada

1. SoluLab
SoluLab has emerged as a talent marketplace to connect top software elites with companies in need. It was co-founded in 2014 with an emphasis on blockchain technology. However, it became a leading decentralized, digital, web and mobile, SaaS, and cloud technology provider.
The company is among the top software firms in Canada because of its quick team integration, quality product development, and timely delivery within a cost that fits every business leader's pocket.
Moreover, it has a stellar record of delivering over 1500+ projects to over 500+ global clients from various sectors. SoluLab doesn't fall short on achievements either; it has received many awards from Clutch and Goodfirms as a top blockchain development company, app development company, AI development company, etc.
$25-$49
50-249
2014
Los Angeles, CA, USA
Disney, Microsoft, Georgia Tech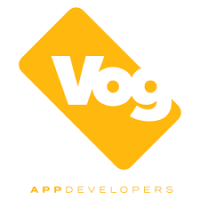 2. Vog
Vog is a top software development company in Canada that has received huge appreciation for its app development services. It was founded in 2012 to help entrepreneurs build quality-grade mobile apps for their business operations.
The company sticks to its founding principles and core values and facilitates innovation in clients' businesses. Also, it ensures the clients' competitiveness by combining cutting-edge technologies with mobile app services.
The company also excels at different IT development services, such as custom software development, web development, design, strategy, and non-IT services, such as marketing and funding.
$100-$149
10-49
2007
Calgary, Alberta, Canada
Samsung, Bell, Adobe, Ubisoft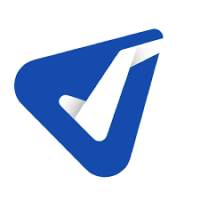 3. Rootquotient
Founded in 2018, Rootquotient is a top custom software development company in Montreal that aims to pioneer digital strategy, consultation, and industry 4.0 by providing cutting-edge technologies that power businesses and startups to reach new corporate heights.
The company's core focus is to create holistic digital solutions for clients requiring specific software with expertise in data, cloud, mobile, and web.
Rootquotient has successfully delivered over 50+ projects to global enterprises, startups, and SMBs and has received plenty of awards and recognition from Goodfirms, Clutch, and Upcity for being a top app AI development company, top custom software development company, the most innovative companies in 2020, etc.
$50- $99
50-249
2011
Toronto, Canada
Microsoft, Deloitte, Puma, Freshworks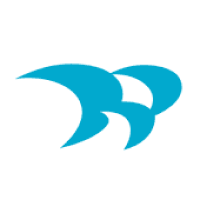 4. Whitecap Canada
Whitecap is among the top custom software development companies in Toronto, with over 25 years of experience in the IT domain. It was founded in 1997 to enable companies to serve their customers better and improve productivity and operating efficiency using industry-leading custom software.
The company combines decades of experience and cutting-edge technologies to digitally transform businesses such as startups, enterprises, and SMBs.
To this day, the company has delivered over 1300+ projects to global companies within 25 years of its journey and has won awards, such as top custom software developers, top app modernization services, and top ASP.NET developers, etc., from Clutch and Goodfirms.
$100-$149
10-49
2015
Toronto, Canada
CBC, Scotiabank, Royal Bank of Canada, Loblaw Digital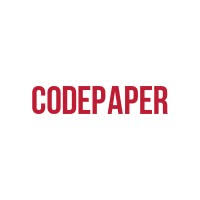 5. Codepaper
Codepaper was founded in 2015 and is a top custom software development company in Vaughan, Canada which aims to provide businesses with the right strategy and technical guidance to deliver exceptional results.
With over 7+ years of experience, it has mastered the art of building interactive, engaging, and unique experiences for clients and customers. Moreover, The company's digital innovation guarantees seamless digital experiences across businesses and entities, ensuring future growth.
Codepaper holds a stellar record of serving over 200+ global customers and has been recognized by Clutch, App Futura, and Goodfirms as a top app developers company, a top custom software development company, and among the top B2B companies in Canada.
$25-$49
10-49
2014
Toronto, Canada
Samsung, LG, MHP, Evergreen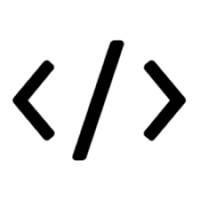 6. Datarockets
Founded in 2014, Datarockets is among Canada's leading software development companies that believe in the value of remote work, transparent operations, and lifelong learning. The professionals in the company aim to build strong bonds with the clients to transition software development into a fun, quick and easy process.
With over 8+ years of experience, the professionals from data rockets have delivered 50+ special custom software in 14 industries like fintech, education, etc. And have proved their excellence in the IT domain by grabbing the awards such as top software development companies, top app development companies, and custom solution providers from Clutch, Goodfirms, and Appfutura.
$50-$99
10-49
2014
Kitchener, Canada
Microsoft, eBay, Uber, PayPal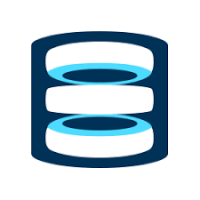 7. EssentialDesigns
Essential Designs has been in the IT market since 2008; it's a top software development company in Vancouver that helps clients envision their ideal project, select the best software solution and technology and develop a robust product with utmost reliability and efficiency.
The company specializes in mobile and custom software development. It focuses on crafting a solution that makes clients' workflow easy and convenient, increases efficiency, resolves complex issues, grants access to huge datasets, introduces accountability, and improves business operations.
Essentials Designs has a stellar record of serving many sectors, primarily with designs and application development, and recently has received an award as the top global B2B companies of 2022 from Clutch.
$55-$99
10-49
2008
Vancouver, Canada
Microsoft, IBM, Telus, Canfor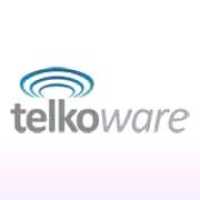 8. Telkoware
Telkoware is a leading IT provider in Brampton, Canada, facilitating innovation through its cutting-edge custom software solutions and mobile and web applications to clients in diverse sectors.
It was founded in 2010 with the mantra of understanding the specific needs of businesses and delivering capable solutions to meet those demands. The company also wants to help SMBs increase revenue, reduce costs, streamline operations, and launch new products.
Having been in the IT market for 13 years, the company has delivered 150+ projects to more than 120 global clients. Moreover, It has marked its success by winning awards like top Shopify company, top e-commerce developers company, and top web designing company from Clutch.
$50-$99
10-49
2013
Brampton, Canada
West Fraser, Global Relay, Ballard Power Systems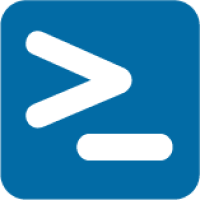 9. Evenset
Founded in 2015, Evenset is a mobile app development studio primarily developing medical software. The company is situated in Toronto, Canada, and has an excellent track record for being exemplary, reliable, and committed to delivering exceptional medical solutions to enhance patient care.
Having worked as a premier medical software provider for seven years, the company has served multiple non-profit and commercial medical firms to enhance their medical services and build organizational capacity to increase productivity.
$100-$149
10-49
2011
Toronto, Canada
Google, Telus, HSBC, EA Sports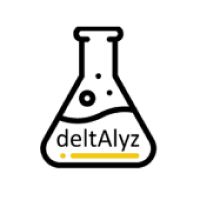 10. deltAlyz
deltAlyz is among the top software development companies in Vancouver, Canada, which powers all-sized businesses with cutting-edge technologies to help them achieve their full potential. Also, it is among the leading organizations that seek new ways to transform clients' businesses with innovative systems.
Founded in 2019, the company has been delivering innovative solutions to various industries for over 4 years and has captured the attention of international clients.
$25-$49
10-49
2015
Vancouver, Canada
Amazon, Netflix, Cisco, Verizon
Final Words
When selecting a software development company in Canada, it's crucial to carefully evaluate your project requirements, budget, and the expertise of the IT vendors. The list of top companies is a useful starting point for your evaluation process.
One notable company in this space is SoluLab, a leading provider of custom software development services. With their extensive experience and a dedicated team of professionals, SoluLab offers a wide range of services, including custom software development, application development, cloud services, API integration, UX/UI design, EDI services, test automation, desktop application development, SaaS application development, and digital transformation.
SoluLab stands out for its commitment to delivering innovative and tailored solutions that address the specific needs of its clients. Whether you're looking to develop a new software application, enhance user experience, integrate systems seamlessly, or embark on a digital transformation journey, SoluLab has the expertise and capabilities to meet your requirements.
Furthermore, SoluLab offers the option to hire dedicated developers, allowing you to augment your in-house team with skilled resources. This approach ensures personalized attention, effective collaboration, and efficient project execution. Contact SoluLab today.

FAQs
1. Which is the best IT company in Canada?
The answer to this question depends on your requirements and the expertise you seek for your project. Each company has unique strengths and areas of specialization. If you are looking for a mobile app development partner with industry-specific knowledge and a focus on quality, SoluLab is an excellent choice. With their cost-effective solutions and track record of successful project deliveries, they stand out among the top IT companies in Canada.
2. What is the IT hub in Canada?
Toronto is widely regarded as the IT hub of Canada. With a significant growth rate of around 44% between 2016 and 2021, the city has established itself as a thriving center for technology and innovation. Boasting a large pool of over 285,000 tech workers and a track record of delivering high-quality software solutions, Toronto offers a favorable environment for IT companies and professionals to thrive.
3. Is the IT sector growing in Canada?
Yes, the IT sector in Canada is experiencing substantial growth. With an annual revenue growth rate of 7.22%, the industry is projected to reach a market volume of US$36.87 billion by 2027. This growth can be attributed to the increasing demand for digital transformation, technological advancements, and the rise of innovative startups in the country.
4. How much does it cost to hire software developers in Canada?
The cost of hiring software developers in Canada can vary depending on several factors, such as experience level, expertise, and location. On average, the hourly rate for hiring software developers in Canada ranges between $50 and $85. However, it's important to note that rates may vary based on the project's complexity, the specific skills required, and the software development company's or individual developer's reputation.