Ting tong…2019 is knocking our doors and here at SoluLab, our family is all set to welcome New Year and bid adieu to 2018. The entire year 2018 was a roller coaster for us. 
There were fun, laughter, deadlines, hustle and bustle, and much more than that. We are immensely proud of our top-notch projects that we delivered. And, the recognition we got by Goodfirms as the topmost blockchain development company across the globe is an additional feather in our cap.
What a year 2018 has been for SoluLab! All in all, we have thoroughly enjoyed our journey.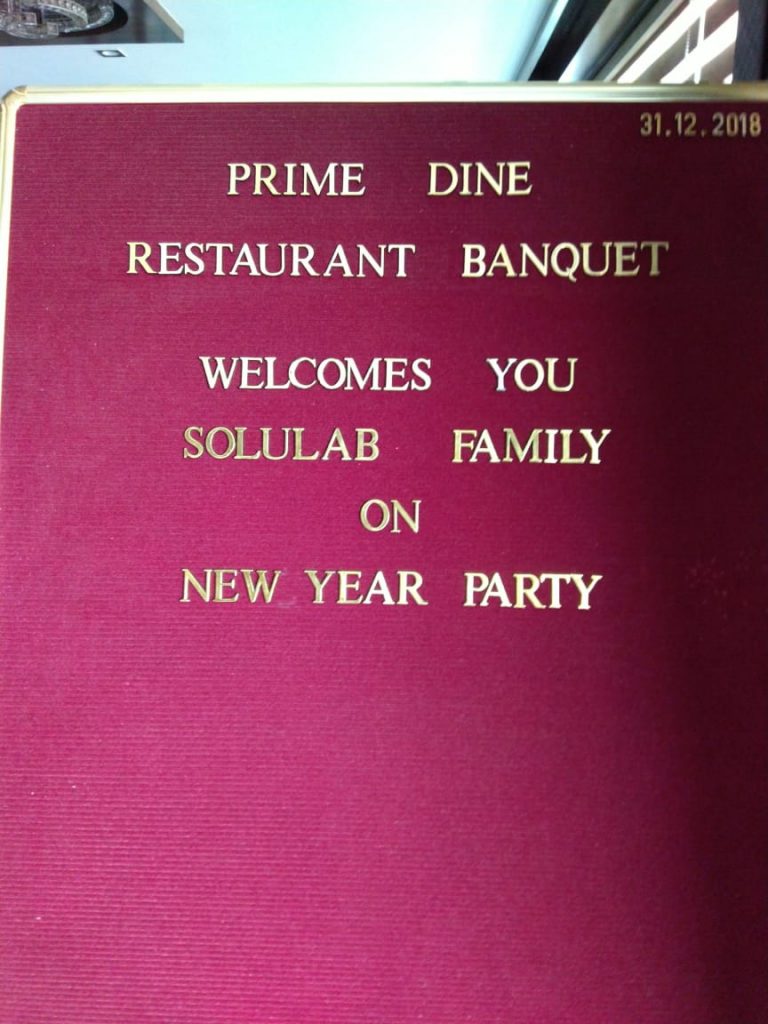 Moments of joy – farewell 2018 celebrations to welcome 2019
Fun and games are inseparable part of team building. We started with playing games followed by lunch and ended with year-end award ceremony.
The core concept of the fun and games is to influence our subconscious towards a positive outcome that will, hopefully, rub off on the workplace. And, we never take a step back in keeping our workplace full of positivity and motivation. We had four teams to play games. Undoubtedly, all were passionately involved in the race to become a winner.
See, what all games we played and how much fun we had!
Game 1: Drop balls in the glass
In the duration of 60 seconds, each team's representative need to drop balls in the glass from the distance of 2-feets. Looks easy right? But no, it wasn't. Funny enough, none of the team could drop a single ball in the glass. There were just hit and miss moments.
Game 2: Make rat run away
Perhaps this was the game wherein we all have shouted most. Two rats were drawn on two different sheets. And the persons competing have to make the rat run away with newspaper without touching the paper. In all rounds, not sure whether rat ran away but the newspapers were completely torn out.
Game 3: Blow and Pop Balloons
This was by far the most entertaining game. Representatives from each team need to blow balloon, tie the knot and then sit on the balloon. Whosoever makes the most becomes the winner. A winner team had reached the count of 8 balloons in a minute.
Game 4: Throw the thrash
How good are you in playing badminton? Even if you are champion, this game will give you tough times to win! Why it is so? Simply because here we had to play it with notepad and paper balls. Two members from each team had to play with paper ball and while playing they need to cross the distance of 6-feet and drop the ball in the dustbin. Despite of lots of cheers and hip hip hurray, the game did not get its winner. Again, it was a draw.
Game 5: Make him wear saree
Ever seen men tying sarees? This craziest and funniest game was last but not the least of our celebration and farewell 2018 mood. It comes as a great surprise for all of us to know that men can wear saree quite fast and that too near to perfect!!
Time to wave goodbye!!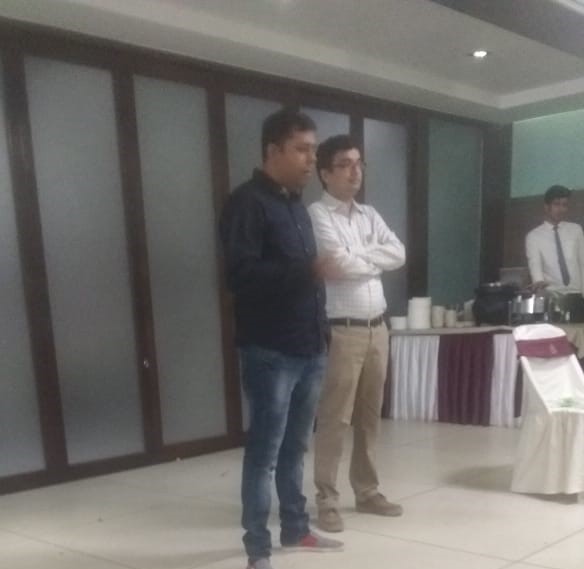 Finally, we are here to welcome 2019. The journey towards success is never ending. There's always gonna be growth, improvement, adversity. All the best.