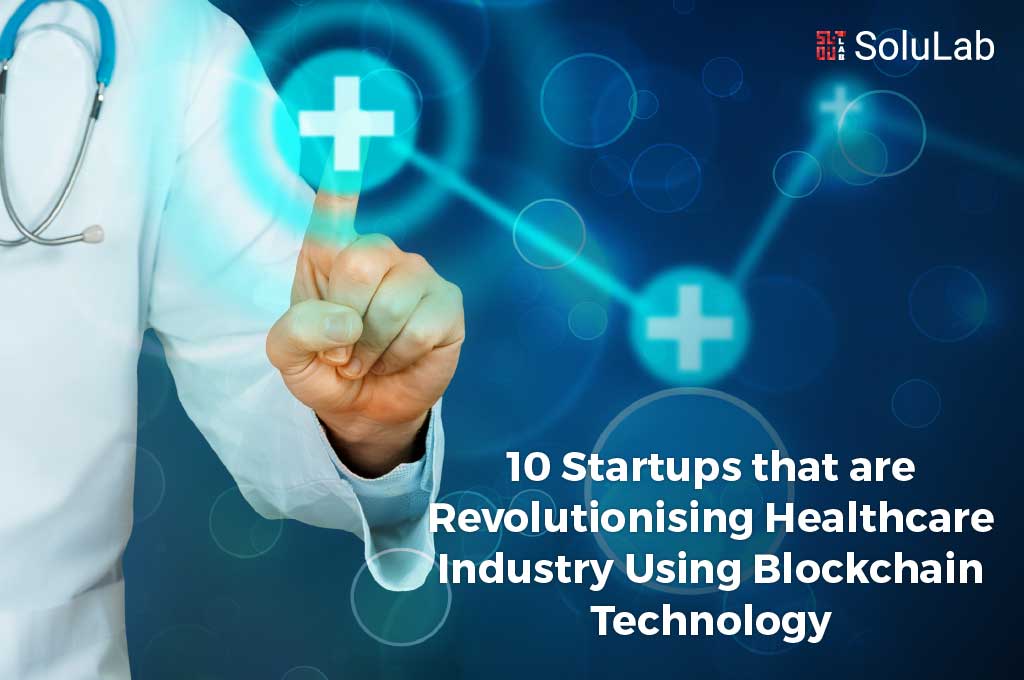 Blockchain is a term that we get to hear every now and then in recent times. Blockchain technology has been readily adopted among a wide array of industries to harness its benefits in the best possible manner. The healthcare industry is one major industry that has utilized the potential of blockchain technology appropriately to bring about a transformation. In the field of healthcare, blockchain finds a range of applications as well as functions.
Blockchain technology or distributed ledger technology can play a significant role in the easy transfer of records of patients among different health systems globally, enhance the coordination of member health management, reduce transaction costs and risks, proper management of the drug supply chain, and even support medical tourism. Therefore, it becomes pretty clear how blockchain technology can benefit the healthcare industry.
With the sincere efforts and dedication of several blockchain startups, the healthcare industry has been further revolutionized. For a better understanding, here is a list of the top 10 startups that are revolutionizing the healthcare industry by making the best use of blockchain technology.
1.  Avaneer Health 

Avaneer Health aims to empower the collaborative action required for the healthcare sector to be interoperable, accomplish data fluidity, and enable data sharing with utmost confidence. The focus is on providing a utility network that enables easy access to secure and shareable data for delivering better outcomes as well as great results.  
2.  Medicalchain

Medicalchain is another startup making the best use of blockchain technology to create a smart medical ecosystem. The focus is on empowering patients to gain complete control over their data and share the most comprehensive version of the same with various organizations in the medical network. This, in turn, makes sure that inefficiencies and inaccuracies in data are taken care of very well. The startup utilizes blockchain technology to manage records in a secure manner, ensuring a collaborative as well as a smart approach to healthcare.
3.  Patientory INC

Patientory INC enables users to bring health to their fingertips. The startup helps users to get detailed as well as actionable insights from health records or data, thereby facilitating them to gain complete control over their health outcomes. Having a list of essential health-related data makes sure that a proper overview can be obtained and further steps can be taken accordingly.
4.  Burst IQ

Burst IQ focuses on eliminating the challenges in managing sensitive data of humans to enable building trust via superiorly personalized digital health and life experiences. LifeGraph from Burst IQ brings about digital transformation driven by intelligence with a human-first approach. Life Graph plays a crucial role in bringing about a revolution in the collection, management, and control of sensitive data. It equips healthcare businesses with highly secure, trusted, and intelligence-driven data ecosystems.
5.  Medifakt

Another notable startup aiming to revolutionize the healthcare industry is Medifakt. The startup created a decentralized platform powered by blockchain technology, IoT, and machine learning that aims to bring about an improvement in the care of patients, security of healthcare, transparency of data, and interoperability throughout the healthcare sector. Medifakt focuses on harnessing the potential of blockchain technology to benefit the healthcare industry. The platform created happens to be an enterprise-grade blockchain platform tailor-made according to the operational, regulatory, and market needs of the healthcare sector.
6.  Embleema

Embleema is another startup trying to bring about a transformation in the healthcare sector with a focus on providing quicker personalized medicines with its specialized data and bioinformatics platform. The startup's specialized data-as-a-service or DaaS platform offers quicker evidence and readily expedites regulatory reviews.
7.  FarmaTrust

FarmaTrust aims to digitize and innovate the healthcare as well as the pharmaceutical sector by providing top-notch future-proof digital solutions for the existing challenges. FarmaTrust targets to eliminate all counterfeit products, protect patients, enhance efficiency, and offer futuristic tools for appropriate data analysis. Moreover, the startup aims to offer end-to-end transparency as well as visibility through the pharma supply chain.
8.  Chronicled

Chronicled is a renowned startup aiming to build a high level of trust and facilitate automation between companies in the healthcare sector. The transactions are automated between the trading companies via the specialized MediLedger Network. The network happens to be powered by blockchain technology within the healthcare industry. Chronicled offers appropriate administration and develops solutions along with the MediLedger Network to enhance the level of trust as well as facilitate automation between all the trading partners.
9.  Iryo

Iryo aims to revolutionize the healthcare industry by providing cloud-based software for the appropriate management of healthcare practices. Iryo focuses on offering simplified digital healthcare solutions with enhanced simplicity for a seamless patient experience. Moreover, the software facilitates communication between patients and healthcare service providers. Additionally, the software helps get data at a glance, thereby playing a significant role in building great relationships. Ideally, the cloud-based software from Iryo saves time, effort, and money and eliminates stress & hassle.
10.  Dentacoin

Dentacoin utilizes the potential of blockchain technology to provide the appropriate blockchain solution for the dental industry across the world. The focus of Dentacoin is to offer highly secure blockchain infrastructure, patient-centric care, and intelligent prevention collectively to bring about an improvement in long-term health, reduction in costs & pain along with ensuring benefits for all the participants of the global dental industry. Dentacoin aims to shift the paradigm towards a blockchain-based health system that actually cares.
Read Also: Blockchain and Healthcare: Potential and Opportunities

Closing Thoughts
After reading through the post, it is clear about the role of startups in bringing about a beneficial transformation in the healthcare sector. These startups are utilizing the potential of blockchain technology to provide the appropriate solutions to problems that exist in the current healthcare industry, thereby playing a beneficial role in helping the industry transform. Blockchain technology is still in its budding phase, and it is expected to do more wonders in the time to come.