This blog post is a guest content contribution by Clutch.Co. 
Turning dreams into reality: Through our development and design services, SoluLab helps clients convert their ideas and thoughts into real, premium products. Whether businesses want help strengthening their mobile apps and web presence or are in search of another software solution, SoluLab has the requisite experience, knowledge, and passion.
We add heart to technology, which has made our team one of the premier mobile app developers in India!
Thanks Clutch for acknowledging our Tech presence!
This highlighting of our app, software, and website design and development skills is thanks to the data collection and analysis of Clutch and The Manifest, sister business insight firms. By combing through analytics of market presence, experience, client satisfaction, and other scores, The Manifest and Clutch produce rankings that compare companies' performance and quality across industries or countries.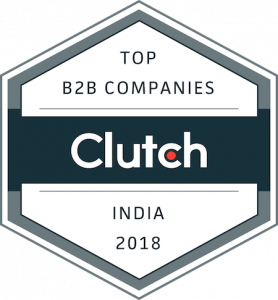 We very much appreciate the acclaim of us as an industry leader within India and the testaments to our excellent service and skills, but beyond what the professionals have to say, SoluLab also wants to showcase some of the feedback that our previous clients have shared about their experiences with our company and their satisfaction with our final products.
Clients' reviews of SoluLab – listed on Clutch
"I'm very happy with the work they've done for my company. We've received good customer feedback, and they've always been there in terms of support. They proved that they had the right people and the right amount of experience to get the product off the ground," praised one client. "The transparency, quality of work, and support we've gotten from SoluLab—for the amount of money we spent—were excellent. They made sure we got the best value for money."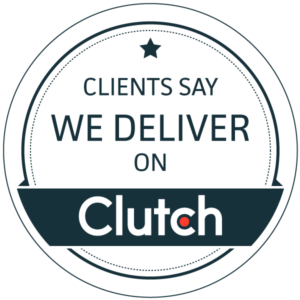 "They're very easy to work with, which is a huge factor when dealing with contractors. Their communication is fantastic, and the quality of work is great. The reliability and stability of the solutions they provide is as good as I would produce myself, which is rare to find among contract workers. Their project management is off the chart," raved a second client. "You don't normally find developers of this high-quality at that cost. Their thoroughness on tasks is probably the second most impressive. They architect everything out really well, they're easy to work with, and they're technical, so they get it. They're obviously smart guys technically. They also communicate really well."
We greatly appreciate the trust that our clients have placed in our team as their technology partner and provider, and full-length reviews can be read on our Clutch profile if you'd like to read more details about what our customers have to say. SoluLab looks forward to continuing our collaborations and to cultivating quality software solutions for our clients and their businesses.
Please reach out if you have questions about our experience, want to hear more about our approach, or are interested in opportunities to partner in the future!