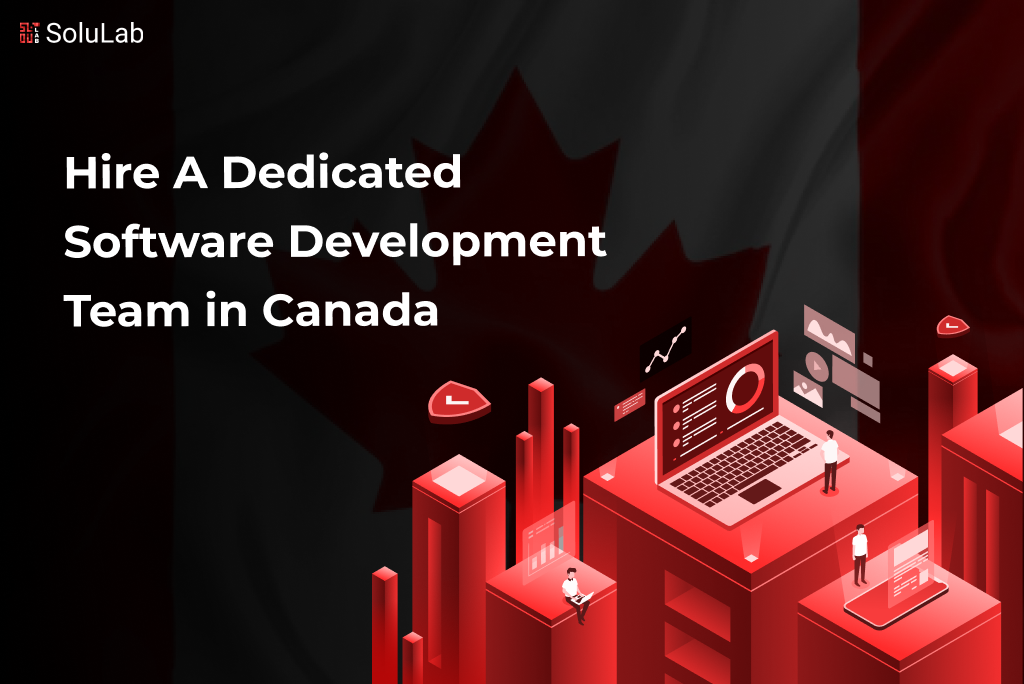 Want to hire a dedicated software development team in Canada? 
Pairing highly skilled developers with a project guarantees successful product development. However, finding top developers is more challenging than finding a top software development company in Canada.
As the demand for developers is high these days, it makes things worse for many companies, especially those who seek out in the end and don't get the ripest fruits that provide the taste they need. 
Let's not forget about pricing, which plays an equal role here; because not every client can afford the high prices, they won't be able to obtain the most specialized skills.
Not unless they come across an article such as this, which provides insights into hiring dedicated software development teams in Canada at affordable prices.
Interested? Then let's get things going.
What Are Dedicated Software Development Teams
Before hiring dedicated software development teams, you should know some basics. 
The dedicated software development team model is a practice among companies to outsource their development to a third-party vendor worldwide.
It could be a long or short-term collaboration between the client company and the third-party outsourcing vendor where the development teams work just for the client, the same as their in-house propaganda. However, their engagement model may differ per the client company's requirements, such as part-time, full-time, or any other.
The vendors' teams are the key elements that work on the client's product development phases, following all the protocols for quality development and other testing procedures to ensure flawless functioning. 
This collaboration model is best when the client company doesn't have a defined scope for a particular project. Whether the client needs QA specialists, developers to fill the resource gaps, or any other technical role, the dedicated software dev team model is ideal for all.
The Competitive IT Market in Canada
Canada is home to some of the best top software development companies, tech giants, and startups. So even if you were to hire developers from top software development companies in Toronto or elsewhere, the competition wouldn't let you have them.
Among the reasons for this is its possession as a growing tech hub which attracts entrepreneurs to take advantage of its momentum and rapidly create a startup or an innovation hub. 
Considering the high living cost in any city in Canada, the salaries offered to developers are indeed high, which leads local talents to join their clubs. Hence it almost becomes impossible to find and hire a dedicated software developer in Toronto or any locality of Canada who is ready to work at an affordable price.
How Do I Hire Dedicated Software Development Teams?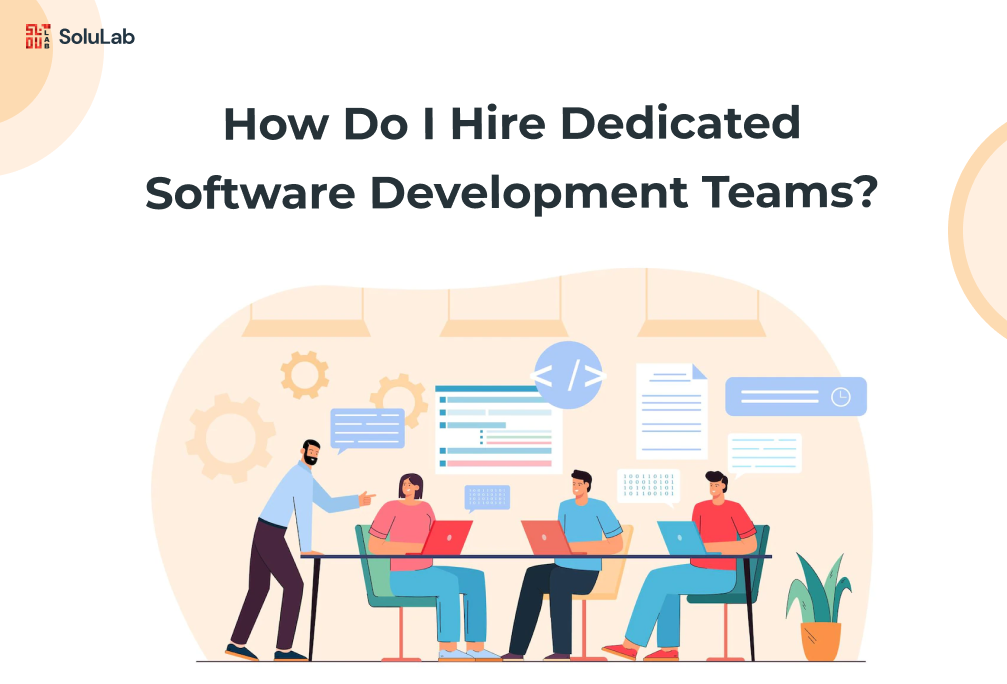 Indeed the problems of finding quality developers are real in Canada, but every problem has a solution, and the following are among them.
Play Smart (Host Hackathon/Dev Events to Grab Developers)
You don't always have to reach out to the market for resources; instead, you can host Dev events/ hackathons to lure developers. This is because the most qualified professionals don't apply for jobs; rather, they get in touch with people with similar objectives.
For these events, you can use your marketing team's help to develop engaging content to spread awareness of your event and host it in a tech innovation area.
This cunning strategy builds your brand image in the dev communities and attracts those interested in working with you.
You can even collaborate/sponsor events for dev communities for greater reach and to get the most qualified professionals.
Downsides:
Time-consuming

Costly 

Requires efforts to organize, plan, and host events

The developers may not feel aligned with your services/product development

If found suitable developers, they may ask for higher packages
Referral -The Good Old Method
The referral method doesn't need any introduction; it's among decades-old practices in which the employee suggests candidates from their connection for a particular role.
If you are an IT service provider, your developer may know some of their friends or any professional who may be interested in the role; certainly, you can use them to fill the resource gap in your teams.
You can inform all the developers and professionals via a newsletter or by using proprietary communication software in your group. And compensate for the one who gives you the most suitable candidate.
Downsides:
The developers may not be up to the mark

Possibility of biased refereeing

Costly as the developers may expect more 

Might get only a few members, not a team

Have to compensate the employee regardless of whether the developers are good or bad
Freelancers (Reliable But Not Always)
Surely this thought will strike your mind whenever you think of hiring developers, and it's a fair deal. You can work with developers worldwide with elite skills and experience at a cost that barely covers your vehicle fuel expenses. It sounds and is a bang-for-the-buck option.
However, while opting for freelance development, you should keep some things in mind.
Get a Better Hold of Market
You should be aware of your options when considering freelance development. Mainly there are two options for freelance development; freelance sites and freelance talent marketplaces.
Freelance Sites
Upwork and Fiverr are freelancing sites where you can get developers at the lowest price. Just mention your requirements, and you will see a flood of developers raging to take on your project and promising to deliver it ahead of deadlines with the lowest prices.
But these sites are often filled with scammers and threats you might want to avoid. Still, even if you manage to get developers, controlling and monitoring their tasks will become a hassle.
On top of it, these sites won't give you any support or maintenance system where you can reach out and explain the issues of your product.
Hence you should avoid this method because of its implications that might be detrimental to your business.
Downsides:
Offered developers are not pre-vetted, which impacts on quality

Monitoring and controlling development phases is nearly impossible

Time zone difference

Possibility of Scams and other threats 
Freelance Talent Marketplaces
These new platforms aim to connect clients with top global talents in the most affordable way. Freelance talent marketplaces are well-managed with plenty of pre-vetted developers to cover multiple grounds of your project.
If diversification is what you need, it's among the best options because the developers they offer deliver products from every corner of the world. You can choose the marketplace which aligns with your needs and project requirements and hire developers at your pace.
Downsides:
Time zone difference 

Cultural difference
Recruiting Platforms (The Long-Standing Tradition)
Just like referrals, this method doesn't need any introduction. It has been the most used technique to recruit developers into a client's powerhouse. LinkedIn and indeed are among the most popular professional networking sites for hiring developers.
Here you get the option of hiring in all engagement models, such as part-time, full-time, remote, and location-based. Even so, you have the option of real-time application tracking and other options, making things easy for you.
You can even filter out the developers based on their profiles and skills to ensure your project gets what it needs.
Downsides:
Time-consuming

Possibility of bad hires

Causes confusion with tons of applications

Have to assess each profile, lacks automated screening
Outsourcing- A Well-Known Corporate Strategy 
Outsourcing is the elite strategy for all companies regardless of their size, needs, or other things. It has been used for decades to get quality products at affordable prices.
Outsourcing is handing over your project to a third-party vendor located near or away from you in different parts of the world.
Read Also: A 5-Step Guide To Successful Software Development Outsourcing
The vendor takes full responsibility for your product development and effectively allocates professional teams to bear IT responsibilities. The team is the main element here; it works on each development phase from the ground up by following industry standards and rules to develop a sustainable and flawless product ahead of the deadline.
This practice is beneficial, especially if you want your productivity, as the outsourcing vendor handles everything from scratch to deployment.
Downsides:
Choosing the right vendor takes work.

Compromises on quality if choosing the wrong partner

Full control over development phases is not always possible
Why Outsourcing Might be Just What You Need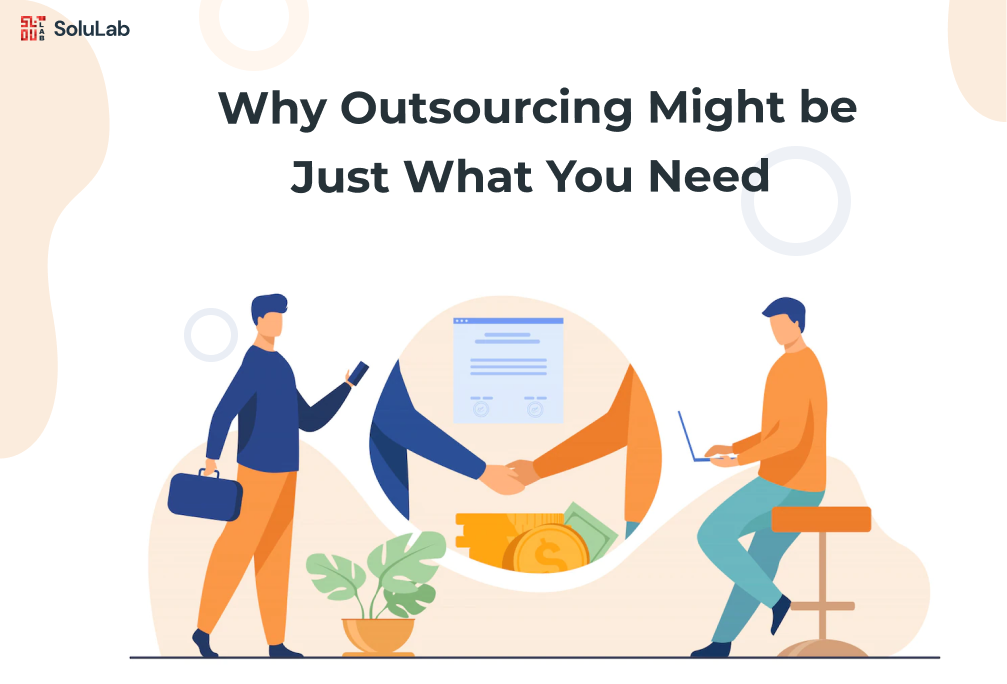 Outsourcing agencies provide clients with all the comforts regarding software development. 
These include;
Pre-vetted dedicated teams with expertise and experience

Top-of-the-line consultation and collaboration 

Positive work attitude

Trial work period

Less legal hassles

Flexible engagement models

Affordable and budget-oriented engagement

24*7 support and maintenance

And more.
Even so, the dedicated teams from outsourcing agencies offer many benefits; let's look at each.
They Save Time And Money
Among the most important factors for business are time and money, even counting money as time and currency as a resource to access quality development. 
The Money Part
Dedicated software development teams are always affordable. You don't have to take care of their payroll or any additional perks since the vendor does everything for you. 
The best part is you don't have to bear the office infrastructure and other costs that account for more than 70% of employees' salaries.
The Time Part
Dedicated teams are experienced professionals from all around the world with unique minds and innovative ideas to change the dynamics of your product development. They can cover up development ground much earlier than in-house developers. In addition, they are easy to hire since they are pre-vetted.
They Are Global Talents
Diversification is the thing that facilitates greater business reach in unknown markets of the world, giving momentum to international operations. If this is what you eagerly want, then it's time you strategies your development and consider outsourced dedicated teams for your greater reach.
These dedicated teams bring new ideas to the table for any complex problems and issues that may arise in the development phase, effectively clearing every hurdle within the least amount of time.
They Facilitate Innovation 
Innovation is infinite and will keep happening just to get something new out of technologies and make human lives easy. Innovation drives your business to greater heights in the corporate world, no matter how small it is; hence it's always good to invent a new chain/line to build a strong image in the market.
The dedicated team is such developers who believe in developing the best; they master the art of creative building, which always lets them come up with ideas to introduce next-gen features for smart and top-of-the-line solutions.
On top of it, they have the added advantage of working with hundreds of clients, and they can take unique approaches from that solution and implement them into yours to make it cutting-edge.
Read Also: How to Choose The Right Software Development Methodology For Your Business
They Grant You Scalability At All Levels
Scalability is among the unique advantages of outsourced dedicated teams. The vendor can scale the team as your technical requirement changes and can even allow you to rapidly scale up and down if the market conditions become volatile. So you don't have to deal with resource management.
Things to Consider When Hiring a Dedicated Software Development Team in Canada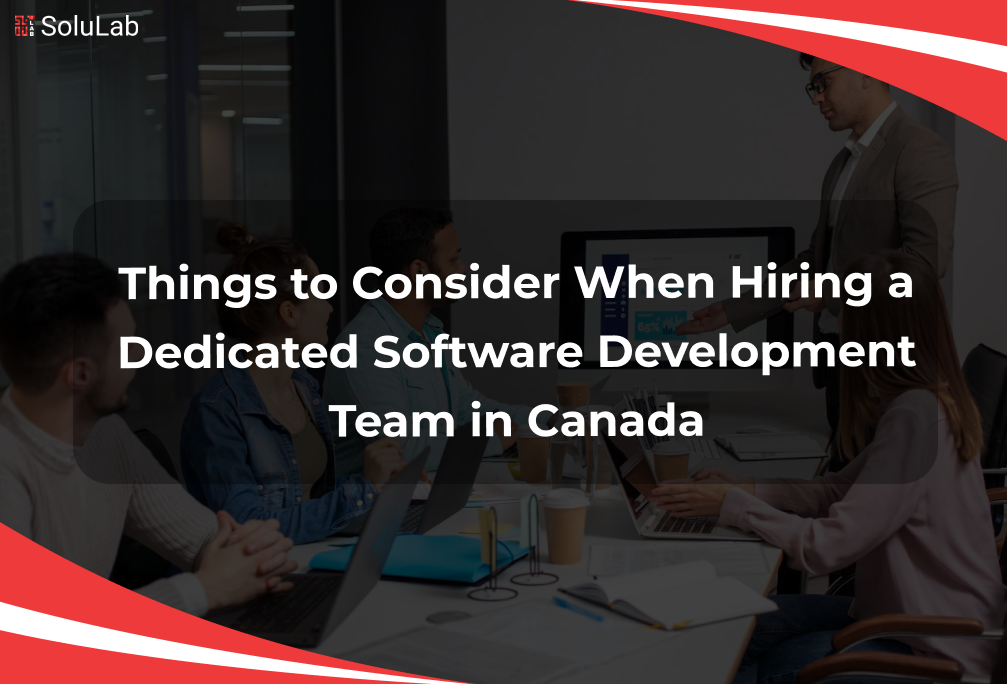 Before you move to some prerequisites of hiring dedicated software developers in Toronto  or elsewhere in Canada, you should always get a hold of,
Your project requirements, objectives, scope, audience

Technology stack

Budget for the project

Deadlines 

Required number of developers 
Once you figure out these key elements, you have to start looking for companies connecting you with top-of-the-line dedicated software development teams to assess their ability to deliver software solutions.
Here are some of the factors that you should consider.
To assess their credibility, know their past projects, and how they helped clients.
To know what clients have to say about a particular solution.
The Developer's Passion for the Domain
To get an idea of how the developers are eager to work on the project
Development and Deployment Methodology
Lean, Agile, Waterfall, DevOps, and Rapid; determine whether they adhere to the one you require.
Domain Expertise and Experience 
To assess mastery, especially in technologies, you need
Collaboration and Consultation 
To assess work attitude
Hands-on Support and Maintenance 
In case something goes wrong

Final Words
Yes, hiring a dedicated software development team in Canada can sometimes be tricky. However, it's not because of a shortage of developers but because you need to use the most viable methods. You may have to get creative and change tactics to get what you need.
Still, the above ways and some prerequisites are sufficient for any who wants to hire dedicated development teams for all sorts of IT needs. That being said, feel free to ask expert professionals at SoluLab regarding custom software development.
FAQs
Why Should I Hire a Dedicated Development Team?
A dedicated development team brings plenty of benefits to the table, such as
Affordable and quality development

Elite developers

Innovation 

Scalability

Flexibility 

Global talent pool

Support and maintenance
When To Hire a Dedicated Software Development Team?
It depends on the client's requirement but here is when a client should approach a dedicated software development team.
When requiring a skill immediately 

When you are running for a short time and need a team to take control of your product development

When you have a limited budget for your MVP or any digital product

When you require scalability and flexibility
How To Find Software Developers in Canada?
Based on your requirement you can reach out to the market for resources and hire developers from,
Hosting hackathons/ dev events

Recruiting sites

Freelance talent marketplace

Referral 

Outsourcing agencies
What is The Most Cost Effective Option When Hiring Software Developers In Canada?
Outsourcing vendors and freelance talent marketplaces are two of the most cost-effective ways to hire software developers.