The safety and development of a child is essential for every parent out there in the world. Recently, there has been lots of awful accidents with school children while travelling in the bus or in the school itself. The rising concern of parents has resulted in demand for school bus tracking app. With the help of school bus tracking app, parents can easily monitor each and every activity of their child in real time. School bus tracking app is specifically designed for parents. Such mobile apps offer plenty of advantages and help to tackle the rising concern of parents for their children.
Below are the list of features to keep in mind while building  school bus tracking app: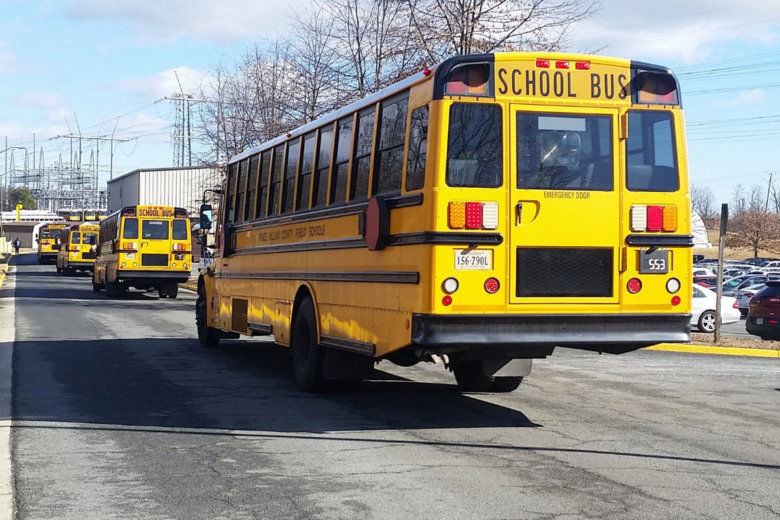 Safety features
The foremost concern of any parent is the safety of their child. This app must provide regular up- to-date-activities of their children. Satisfaction of parents that their children is safe must be the major focus of school bus tracking app. Help parents to develop more trust in school. With apps, they must be able to monitor their child presence and absence in school and bus.
Also, the app should be able to provide instant notification in case of activities like:
extra class in school,

extra curricular activities,

any bus delays,

any accidents, 

monitoring drivers speed.
Usability features
As this app is designed for parents, who are not so comfortable with technology, you know what I am trying to say. The top priority should be a simple and effective UI. With simple interface, parents can easily operate and navigate the app. Also, ensure that school bus tracking app:
has a  different profile for different child

provides multiple access- can be accessed from multiple devices

must provides SMS alerts in case if internet is not working.

can be customized by any individual  for their particular use.
Communication features
An instant push notification technology, in case of any emergency from school or bus, will help both parties, which will reduce the communication gap.
Other communication features:
A digital noticeboard, where parents can view timetables, schedules of extra class, scorecard and many more things with the help of app.

Parents can have complete control over child with real-time activities.

A feedback option available to parents where they can send their suggestions to school management and bus driver to improve their services.
This app must be able to provide feedback to the bus driver, in-case,  driver is over-speeding or doing something inappropriate.
Tracking features:
A real time navigation feature with GPS is a must. Parents should be able to track their children's each and every activities. A feature where parents can see updated timetable, exam results and schedules of other activities. This will result in less paperwork, which is also beneficial for environment.
Other  tracking features:
School bus tracking app should allow to track the exact location of school bus in real time.

Must be able to monitor child's presence or absence in school as well as bus.

An instant notification by school in case of extra classes or any extra-curricular activities.

A quick notification in case of any delay.

School bus tracking app must be able to detect school bus driver's speed and provide suggestions regarding the same.        
Signing off!
This features are not only beneficial for parents but also for school. Mentioned below are some points:
How school management can download all the feedback from parents and make improvements on the existing system through school bus tracking app.

A user friendly experience.

Less paperwork as time-table, exam results, schedules for extra-curricular activities  can be updated through school bus tracking app.

In case, if a child goes missing or if there is any accident or any such horrifying incident, school management can get instant alerts.

A feature where school can track buses in real time in case of any delays.

School bus tracking app will result in having more control over students activities.

Must be able to tack notorious student in real time, you better start behaving!

School management can customize the app according to their use.
School bus tracking app will provide peace of mind to parents which is very important in this world full of anxious, worried and depressed people. More like one less thing to worry about.
This app will prove to be beneficial to ensure child's safety and also the progress in school.
School bus tracking app will also be valuable to school management, with such useful feature, school will be able to communicate easily with parents, track students in real-time in case of any danger, and help student progress for the future.