Our ReactJS Development Services
Custom ReactJS Web Development

We provide skilled support to customers for custom ReactJS development such as migration, plugin development and integration.

Interactive UI Development

Create user-friendly interfaces and eye-catching online apps. Our UI/UX designers create engaging interfaces utilising the most recent ReactJS technologies.

ReactJS Native App Development

Utilize our ReactJS Native app development services to construct feature-rich and business-oriented mobile apps that will run on both the iOS & Android platforms.

App Migration to React

Our React development company supports organisations in implementing React functionality by encapsulating current architectural code into React components. Update your application while removing obstacles and problems.

ReactJS Product Development

We believe in creating result-driven bespoke ReactJS products to meet the customers' specific needs.

ReactJS Plugin Development

Our ReactJS engineers have extensive experience and can create highly effective ReactJS plugins from the ground up.

Portal Development

Our developers build large-scale portals as per client needs. They are customizable and extensible.

ReactJS QA and Testing

Using severe QA and testing to increase the speed of your web app, website, or application, we ensure adherence to the highest quality standards for the apps.

Maintenance and Support

We create high-quality programmes and provide comprehensive support to avoid problems. The maintenance and support staff ensure that your website or application functions smoothly.
Our ReactJS Development Technology Stack
Why Choose SoluLab as ReactJS Development Company?
The efficiency with which our development team works at SoluLab calls for work experience with them. Hire ReactJS app development company today to get work experience like never before.



Hassle-free client interactions



Timely delivery of projects
Our REACTJS DEVELOPMENT PROCESS
Discovery Workshop

Here, we gather requirements, brainstorm the ideas, and develop the solutions to understand your business, goals, and priorities with a visual schematic to form a delivery timeline.

Designing and Strategizing

We start by strategizing, designing, prototyping, and testing your platform or product with users.

dApp Development

This stage involves 3-phase which are the Alpha, Beta, and Release phases. Here we mainly focus on programming your approved designs.

Testing and QA

Following the completion of each feature, we conduct a parallel stream of operations with testing on the staging environment and testnet, respectively. Because there is zero tolerance for potential faults and defects, the blockchain component is 100% covered by automated testing.

Release and Deployment

At this stage, with your approval, our experts will let your product be in live environments. With that done, we exclusively look after cloud and on-premise hosting.

Maintenance and Customer Service

We maintain and optimize your product and give real/fix support to ensure continuous improvement.
Client Testimonials
"I must say that SoluLab's technical knowledge and project management skills have amazed me. A must-have for any blockchain project. It's a big time saver when compared to the cost it would take to handle this manually."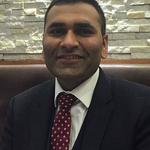 Adil Abbas
Founder, Igniter100
"They have continued to give exceptional service and support throughout the development and have always worked to satisfy our diverse demands as the project has advanced. SoluLab's White label real estate tokenization has revolutionized my investment opportunities. It's efficient, secure, and offers instant liquidity. Highly recommended!"

Scott Miller
Data Architect, Padgett Law Group
"I had heard a lot about SoluLab when it comes to the blockchain, but never thought they could do wonders while integrating real estate with blockchain. I am very impressed. We were able to reach out to hundreds of past customers and solicit reviews we certainly would not have gotten otherwise "

Shaily Srivastava
Co-founder and CEO, Acreage
Latest Blogs
Kajol Wadhwani
Explore the future of smart contracts in blockchain development, trends, and how SoluLab can elevate your business in dApps.
Neeraj Raisinghani
Discover how AI is reshaping careers and industries, unraveling the future of work in transformative ways.
Kajol Wadhwani
Navigate seamless cloud migration with key insights. Explore key points for a successful transition in this informative guide.
Tell Us About Your Project