Our Python Development Services
Dynamic Website Development

We execute sophisticated code for efficient web apps using Django and CherryPy.

Machine Learning in Python

Our skilled Python developers create cutting-edge ML programs to extract data insights and enable smarter business decisions.

Python CMS Development

Get the mobile app and website CMS built together effortlessly. We provide a highly scalable CMS web application in Python to store and manage your content while making your systems relevant.

Python Hybrid Programming

Extend your Python experience using Java, C/C++, and C# modules, or use Python scripts embedded into these for simple customization.

Python Integration Services

As needed, we can offer Python-Perl, Python-ASP.NET, Python-PHP, Java-Python/Django, and Python/Active Directory integrations.

Python Mobile Application Development

Python mobile programming that is interactive and progressive for companies, mid-size organizations, and customer-centric applications offers you a digital boost.

Migration & Upgradation Solutions

We have experienced specialists who can migrate from other platforms to Python or upgrade to the most recent version of Python.

Data Analysis Solutions

Using SciPy, NumPy, and Pandas, we developed tools for analyzing scientific and statistical data.

Python Consulting Services

We have aided businesses in effectively executing Python Projects across various sectors with our professional team of Python Consultants, Developers, and Project Managers.
Our Python Development Technology Stack
Why Choose SoluLab as Python Development Company?
The efficiency with which our development team works at SoluLab calls for work experience with them. Hire python development company today to get work experience like never before.


Hassle-free client interactions




Timely delivery of projects
Our execution Process
Discovery Workshop

Here, we understand your business, goals, pain points and priorities. These multiple brainstorming sessions help us to map out the existing workflows and your future goals.

Strategy and Solution Design

At this stage, once we gather your requirements in a whiteboard session, we begin designing, prototyping, and user testing your platform or product.

Development

Programming and coding based on the designs approved by you takes place in this stage. Our development lifecycle consists of 3-stages: Alpha phase, Beta phase and Release phase.

Testing and QA

We continue our data-derived validation process, carry out in-depth QA testing, for each release of your product or platform to ensure that the final product, that is ready for the market.

Launch and Maintenance

Here, your product or platform goes LIVE. On your approval, our devs publish your product in live environments. We exclusively take care of cloud and on-premise hosting.

Support and Customer Service

To ensure continuous improvement, we perform ongoing product and platform maintenance and optimization, deploy market strategies, and provide real/fix support.
Client Testimonials
"I must say that SoluLab's technical knowledge and project management skills have amazed me. A must-have for any blockchain project. It's a big time saver when compared to the cost it would take to handle this manually."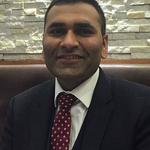 Adil Abbas
Founder, Igniter100
"They have continued to give exceptional service and support throughout the development and have always worked to satisfy our diverse demands as the project has advanced. SoluLab's White label real estate tokenization has revolutionized my investment opportunities. It's efficient, secure, and offers instant liquidity. Highly recommended!"

Scott Miller
Data Architect, Padgett Law Group
"I had heard a lot about SoluLab when it comes to the blockchain, but never thought they could do wonders while integrating real estate with blockchain. I am very impressed. We were able to reach out to hundreds of past customers and solicit reviews we certainly would not have gotten otherwise "

Shaily Srivastava
Co-founder and CEO, Acreage
Latest Blogs
Neeraj Raisinghani
Discover NFTs in gaming: unlock the power of blockchain for unique and valuable digital assets. Explore the transformative potential now!
Neeraj Raisinghani
NFTs redefine digital ownership and creative expression. Explore their workings and applications in gaming, art, and diverse industries.
Kajol Wadhwani
Learn all about Ethereum and smart contracts and how they revolutionize transactions with decentralization.
Tell Us About Your Project