Healthcare industry is one of the sectors where technology evolution has always been used for positive benefits. It is making a patient life better. Digital devices and technologies have been realized for its potential it holds for the future of healthcare sector in providing better healthcare services for a patient. Today mHealth app development companies are focused on pill reminder i.e. medication tracker app development. Medication tracker app development that ensures compliance between the patient and their prescribed care provided by a doctor is in high-demand.
According to National Council on Patient Information and Education (NCPIE), in United States, the number of senior citizens who use prescribed medicines are large in number.
Due to age factor, senior citizens tend to forget to take their prescribed medicines on time. If the illness of a senior citizen is severe and if they forget to take medicine, it may be even be fatal.
According to their study, 50% of the 2 billion prescriptions given each year to patients are not taken as per the prescribed plan.
Tendency to forget is one of the major reasons why medicines are not taken. Pill-reminder medication tracker apps will eliminate this challenge. Thus, there it brings healthcare industry and patient care towards the need for pill reminder-medication tracker app development.
Features To Consider For A Pill Reminder-medication Tracker App Development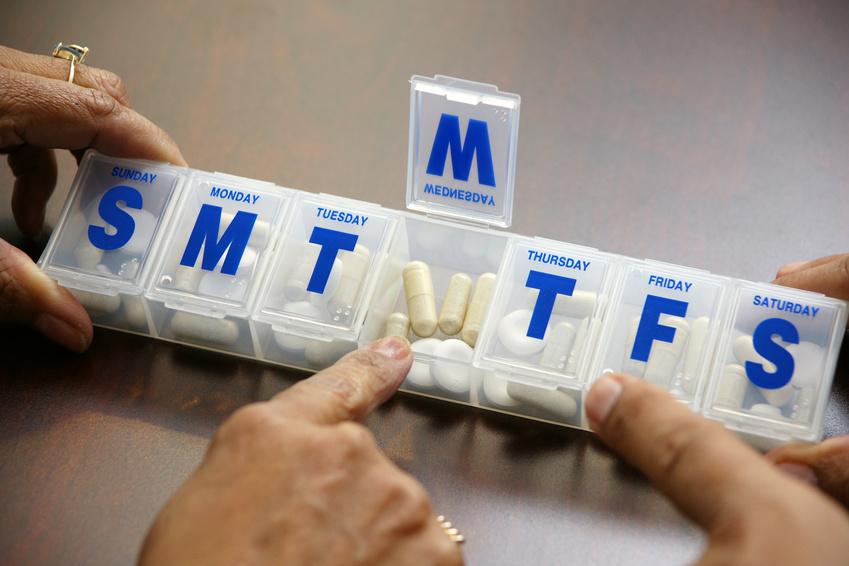 Set Reminders
Patients And Users Must Be Able To Set Reminders
Every medication out there in the world healthcare market has its own purpose to serve and each of these medicines have their respective time to be taken. A medicine meant for morning should not be consumed at a later point of time like night. It might result in side effects. You want to develop a pill reminder-medication tracker app make sure to develop a feature where patients can set reminders to take tablets at the prescribed time, date and day. The word reminder by itself is the vision of your medication tracker app development. It is the most important feature you need to focus on while developing your pill reminder-medication tracker app.
In this feature, also allow users and patients to see the list of medications that has been taken. Also, remind them of the medications that are due on the day or future.  This will serve as a reminder for the users and patients in more than one way.
Display Portfolio
Provide a feature that displays a portfolio of information about the medicines to be taken and other primary necessary information.
Setting a reminder to help users and patients take medicines on right time, right day and right place is just not sufficient. In fact, allow users and patients to locate their medicines in a structured format based on the purpose of the medicine, time, cure, etc. Provide an additional feature in your infrastructure such that each medicine will have an option where its information can be seen. This will help the user and patients take the right medicine even if they tend to forget the purpose of a medicine.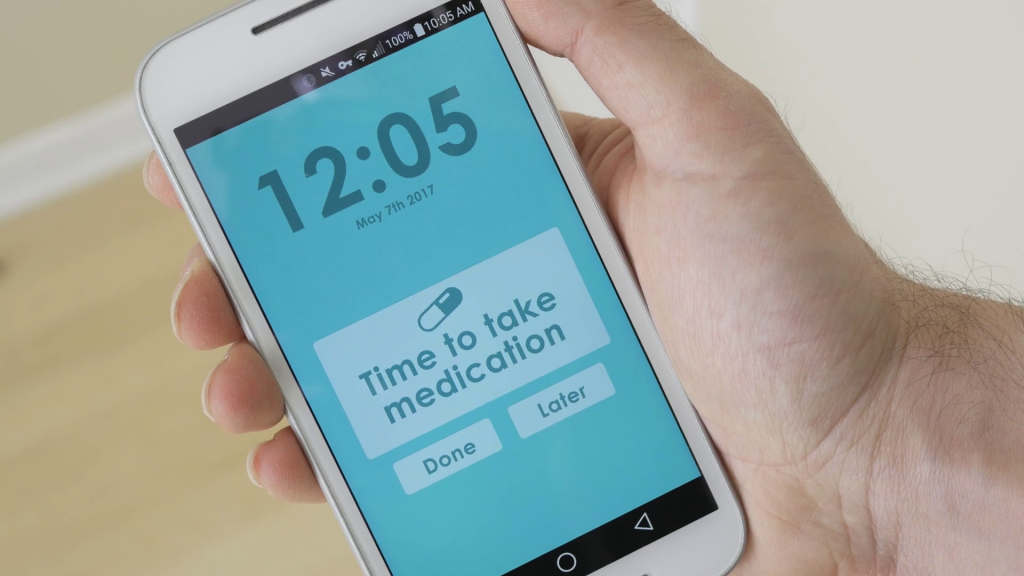 Further, provide additional features where users and patients can store and track their pressure levels, glucose levels, physical weight and body temperature.
Users and patients must be able to add new medicines and pharmacies to keep a track of their health treatment.
Two of the important features to add is the user or patient information on what they are allergic to and provide them with the ability to add a trust-able member to their account.
In case of any allergic reaction or during any emergency, this information would come handy.
Alerts, Reminders and Notifications
Notifications and alerts are the front face of your pill reminder-medication tracker app. 
Most of the times, doctors will prescribe medicines only in safe and sufficient limited quantity during each treatment. Moreover, there will always come a day when the prescribed tablet will run out and require a refill or re-checkup. Hence, provide push notifications and in-app notifications that reminds the user or patient in such circumstances. You can call this as an advanced warning notification too to ensure the importance of the notification to users and patients.
Such handy features will also provide your business with a competitive advantage against various competitors.
Tracking of mHealth Data
History and records of medicines and treatments undertaken provide the ability to track and make decisions at the right time.
The tracking feature will be complete accomplishment of integrating all the features mentioned above. After you develop the features mentioned above, make sure to integrate those features to enhance interoperability. This, in turn, would allow users and patients to:
track their medical history

set a reminder in advance for any refill or

notify them of due treatment or check-up with a doctor.
Real-time Chat
Doctors and caregivers must be able to get in touch with users and patients
Sometimes there might not be any medical emergency. But, still users and patients might want to get in touch doctors or caregivers to get some medical advice.
For example, a physically injured patient is taking prescribed medicines but they are feeling a little nauseous. At the initial stage, they might just require some advice or special medicine from a doctor without the requirement of having to go physically visit a doctor. In such circumstances, this feature will come in handy and save a lot of time and cost.
In addition, provide features to set appointments with doctors and caregivers to enhance the patient's healthcare service and provide better supportive care.
Closing thoughts
Pill reminder-medication trackers app development will revolutionize and enhance patient care service. 
Some of the examples of such medicinal apps are MediSafe, MyMeds, Mango Health, etc. They help patients in:
recording and storing healthcare information,

tracking patient medical history,

scheduling refills or

booking appointments, etc.
Make sure that the user interface is simple and functionalities are easily understandable for the user and patient. Also, make sure to obtain appropriate certification and compliance with healthcare legal institutions. This would also create a sense of authenticity and reliability among the patient and their doctor or caretaker. Good Luck to make the world a better place through your pill reminder-medication tracker app.