On-demand Grocery App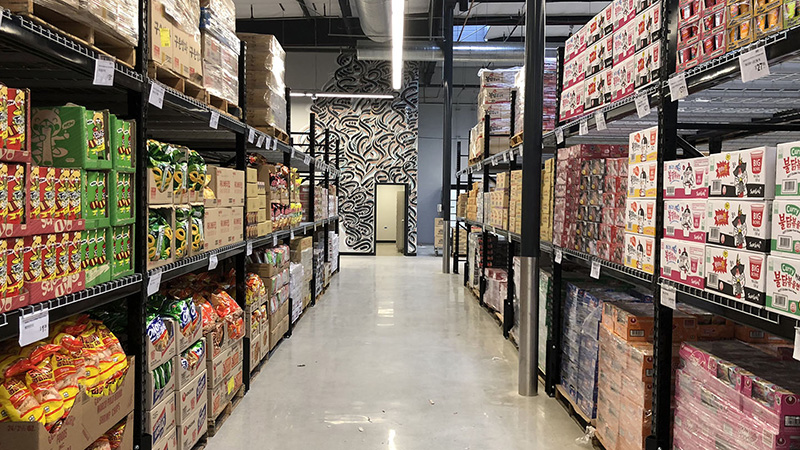 Even an umbrella gets wet during the rain but online grocery marketplaces deliver your groceries dry and fresh even during heavy-rain. This kind of comfortability has increased people to order groceries from their doorstep and receive their order within a matter of minutes without any delay in an instant. Building an online grocery marketplace has high chances of being successful. Ensure that your ondemand grocery mobile app is more than it meets the eye.
Users should be able to browse through your grocery multi-vendor marketplace for wide range of grocery products and select what they require and order in no-time just like booking an Uber cab on an instant basis. The key success factor lies in what are the unique values you provide, how efficient you manage your key partners, key resources and maintain a good customer relationship to generate a profiting revenue. With increase in technology, the number of competitors providing services in online groceries has increased too. The extent to which the wholesaler or vendor is directly able to connect with the customer determines the success and profit potential of your online grocery service.
Do you want to know how to promote dropshipping and boost profits for your grocery multi-vendor marketplace? This is the article for you. Keep reading!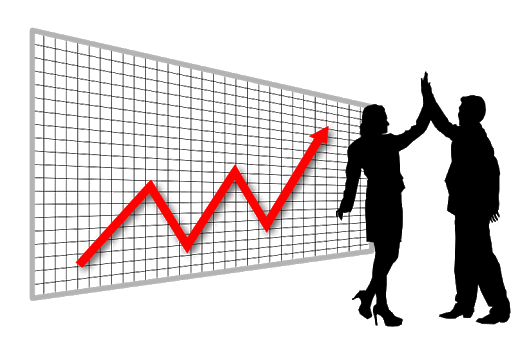 Reaping profits from your Online Grocery Business
Promoting drop shipping
With online grocery platform, customers do not have to worry about connecting with any middlemen or multiple sellers. Traditionally, in drop shipping approach, the vendor connected directed the customer orders to wholesaler or vendors who then deliver the order to customers. This increases the time taken to process operations and also increases the logistical time to deliver groceries which made it difficult to deliver at the right time and right place.
With grocery multi-vendor marketplace, this approach is eliminated. Now, wholesalers and vendors can connect with each quickly without any interference from third-party services. This reduces the processing time and delivering groceries at the right time and right place have become easier. This paves a path towards profit reaping success.
Tips and key features to develop to enhance your online grocery shopping service and generate profits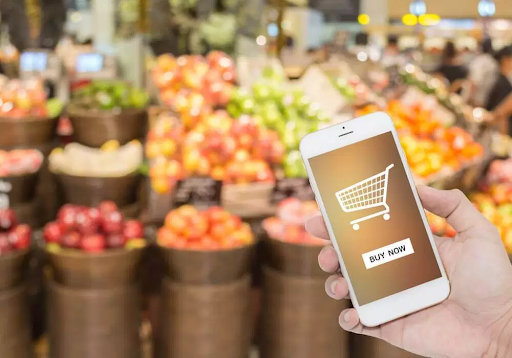 Fix your business model
There are different kinds of business models. You have to choose the right fit according to the purpose you want to serve and the service you want to provide. These business models are hybrid model, inventory model and marketplace model.
No external tie-up: Inventory model
In this model, your online grocery business sells groceries from your own inventory and does not share the profits with anyone else.
Multiple tie-up: Marketplace model
In this model, you will tie-up all possible wholesalers and vendors to make operations easier and provide solutions that fixes issues as quick as possible. Here the profits are shared and revenue is mostly based on commission basis.
Combined package: Hybrid model
In this model, you combine the services and features of your inventory and marketplace together. You combine functionalities of all your suppliers and partners to provide the maximum possible satisfaction to stakeholders and customers at the same time.
Features to include in in while building your grocery multi-vendor marketplace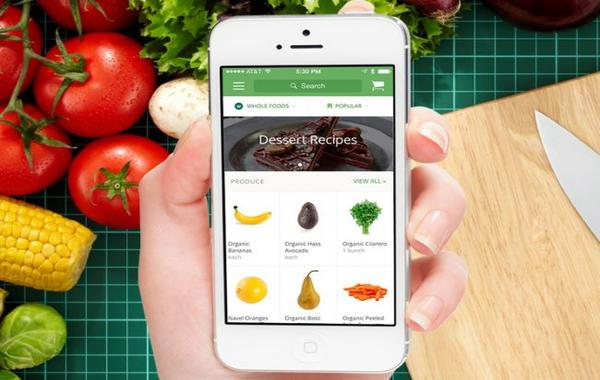 Orders coming-up: Cart
Build and develop a cart feature that allows customers to add more than one product to their cart so, that they can buy multiple product at once as a one-stop shopping.
Choosing is always fun: Product category
Provide multiple products categories that customers can choose from to buy groceries. For example, your categories should include, fresh vegetables, snacks, home accessories, fresh meat, etc. Ensure that customers can easily navigate between different product category and add products to the cart.
What to buy and what-not to buy: Calculate price of items in cart
As customers keep adding items to their cart, make sure to calculate the price of each grocery item and provide visibility to each item with respect to its quantity. Finally, also provide the total cost of all items in the cart. This helps customers to make smart decisions.
Keep customers informed: Push notifications and in-app notifications
In-app notifications include pop-ups and alerts that appear on the screen while placing an order, successful payment, adding items to cart, etc.
Push notifications include successful sign-in and sign-out, billing and invoice of orders delivered, delivery status, etc.
Keep customers engaged: Provide discounts and offers
Provide promotional codes to customers that they can use to avail discounts in the groceries to be ordered. This increases customer loyalty by satisfying them as discounts add value to the service you provide.
Make no delay in payment: Payment methods
Offer multiple choice of payments that customers can choose from to pay for their orders. These payment options should include debit cards, credit cards, digital cards, wallet cash and vouchers.
Ways to generate revenue for reaping profits
Identify the different ways of streaming revenue first in order to understand and productively generate revenue. Revenue stream for your online grocery business include:
sales of groceries,

subscription fee to your news feed,

fee that customers have to pay for availing your service.
The most commonly used revenue generation approach is the commission-based technique For, each order customer places, you charge a commission for it. But this method is widely used only if your online grocery business follows the marketplace model.
Conclusion: Make online grocery shopping enjoyable
Traditionally all processes and operations were managed manually but with online platform, all operations are monitored and managed digitally. With online platform, not all stakeholders might meet face to face and you might never know the other end of the party but still achieve success and that is the beauty of it. Modern day customers require everything to be delivered at their doorstep with any hassle. All the above tips, considerations and features will help you achieve success through profits. Good Luck.