This is a guest post by Goodfirms.
About SoluLab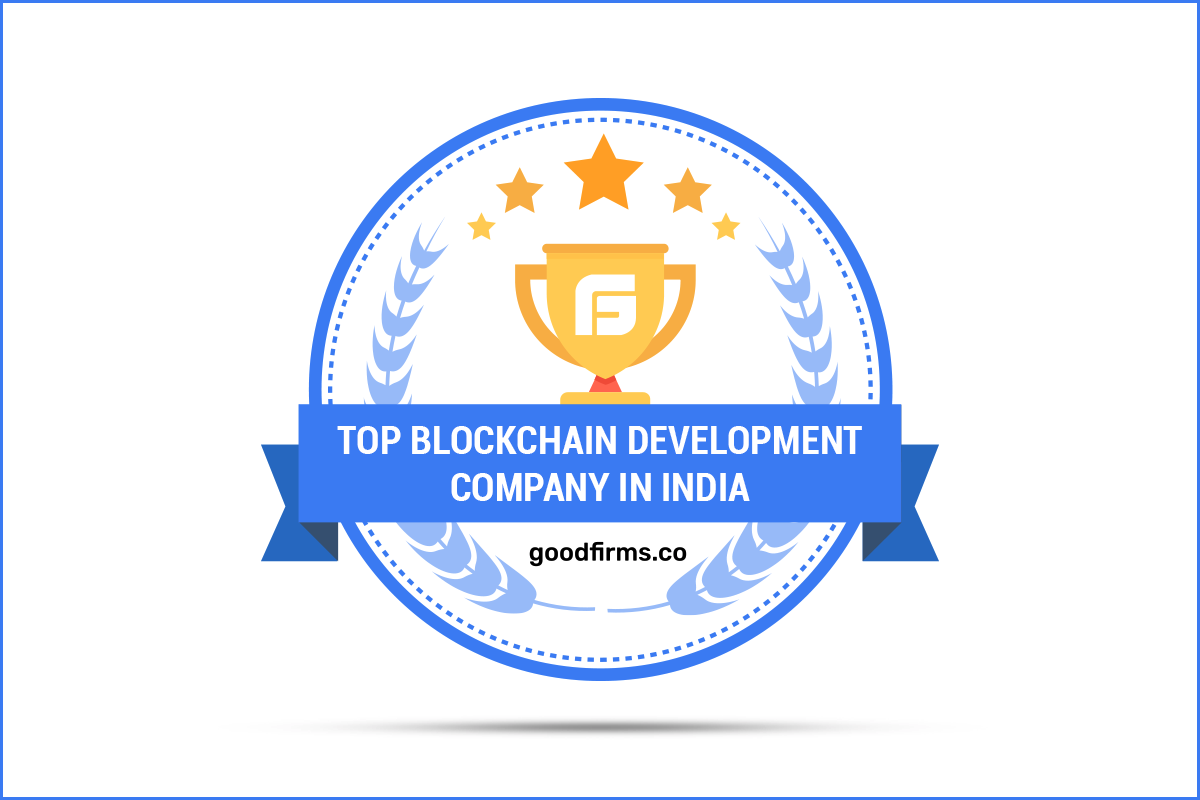 When the talk is about the leading Blockchain development, mobile app development, and web development companies, SoluLab tops the list. SoluLab provides 360-degree service to its clients; their clients include startups and even large enterprises. Their full spectrum services convert ideas into awesome software products. The developers at the firm employ the latest tools and technologies for building creative products and rendering innovative services.
Services SoluLab Offers
SoluLab offers a plethora of services which they are very well respected for. It even helps budding startups by launching digital initiatives and providing a huge growth market. They have a team of over 100 certified experts who have provided dignified services over 15 geographies. Their services include,
Ethereum Development
Hyperledger Development
dApp / Distributed App
Smart Contracts
ICO – Initial Coin Offering
Mobile App Design
Android App Development
iOS App Development
Cross-Platform App Development
Web Design
Web Application Development
Website Development
SaaS Product Development
Cloud Services
Quality Assurance & Testing
IoT (Internet of things) Development
User Experience Design
Strategy
These services have been availed by numerous clients who have given humble and motivating reviews for the firm. They even say that if any need arises in the future for them to get any of these services, their foremost choice will be SoluLab without fail.
Key Clients of SoluLab 
ClickTool
Ze Cash
ModThread
Plotos
InstaClass
Fitness Basecamp
Versafit
WissenX
myDiModa
Padgett Law Group
About GoodFirms' Research Methodology
 GoodFirms is an online B2B aggregator which serves as a platform for service providers- basically IT service companies to register themselves among the other market players in the same domain. This platform serves an aid to the potential clients of these IT service providers to find an apt team of enthusiasts looking at the individuality and distinctness of each and choosing the one which suits their purpose well. The enlisting of the companies is done through a meticulous research process which deeply studies three factors- called parameters of the service provider namely Quality, Reliability and Ability. With years, this aggregator and research firm has gained its prestige for providing accurate data.
Analysis of the services provided by SoluLab
Blockchain Development
With a wide range of services under the umbrella of Blockchain development like smart contract development, consulting, Dapps Development, ICO development, ledger development, and crypto wallet development, SoluLab does it all. With its expertise in this domain since 2013, the year of its incorporation, their services ensure security to their clients. They never overlook the concept of customer is the king and strive to succeed in all their services with quality and perseverance.
Blockchain services as analyzed by GoodFirms receive a top rank. Find below the research analysis scorecard for blockchain development.

 Client review for blockchain development services of SoluLab.

Such amazing figures and approaches adopted by the firm lead them to the top position among the blockchain developers in India on GoodFirms' platform.
Mobile App Development
 Mobile app development is another forte of SoluLab. The apps they create are well accepted by their users looking to its creativity and user-friendly creation.  They render services for the development of iPhone apps, iPad apps android apps and even cross-platform apps.
Research analysis of mobile app development services offered by SoluLab

Client review for mobile app development services offered by SoluLab

Hence, this amalgamation of passion and creativity leads SoluLab among the top Sydney app developers on the platform of GoodFirms.
Web Development
With a team of master application engineers in their team, SoluLab is well known for serving its clients with scalable and responsive apps. Filled with innovative and intriguing features, the apps are also cost viable. With the use of latest technology, they have always outperformed all the market players.
Research analysis of web development services offered by SoluLab
 
Client review for web development services offered by SoluLab

Looking at all these points, researchers at GoodFirms rank them among the web developers in Washington on its platform.
About GoodFirms
Washington, D.C. based GoodFirms is a maverick B2B research and reviews firm that aligns its efforts in finding the top Software development and Mobile app development companies delivering unparalleled services to its clients. GoodFirms' extensive research process ranks the companies, boosts their online reputation and helps service seekers pick the right technology partner that meets their business needs.