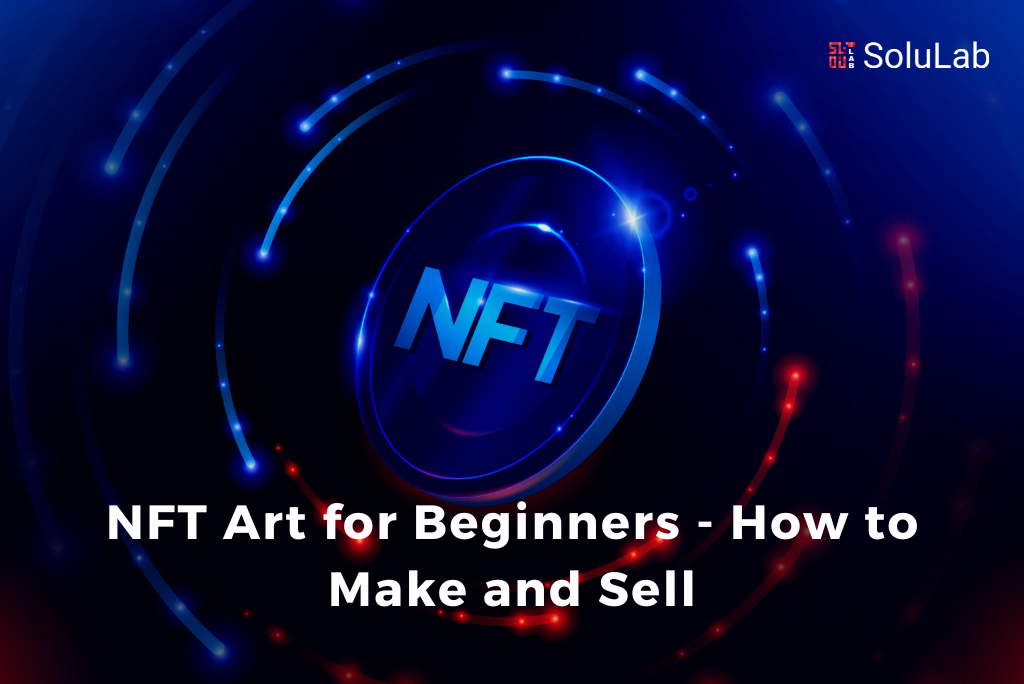 In recent years, NFTs appear to have become extremely popular. Though the concept of non-fungible tokens has been present since 2014, 2021 marked its emergence into the mainstream. Since then, they've grown in popularity, with people from many walks of life eager to learn how to create and sell NFT.
The NFT market saw a substantial increase between 2018 and 2020, even though it is highly volatile. Numerous artists are attempting to cash in on the surging demand for NFTs since weekly sales already total millions of dollars, and the number of purchasers is rising.
However, how can you take your creative work and turn it into an NFT? Where should you list newly minted NFTs, and what platforms should you use? 
If you wish to participate in the NFT boom, or if you're just interested in how to make  NFT and sell, we will walk you through all you need to know.
Making an NFT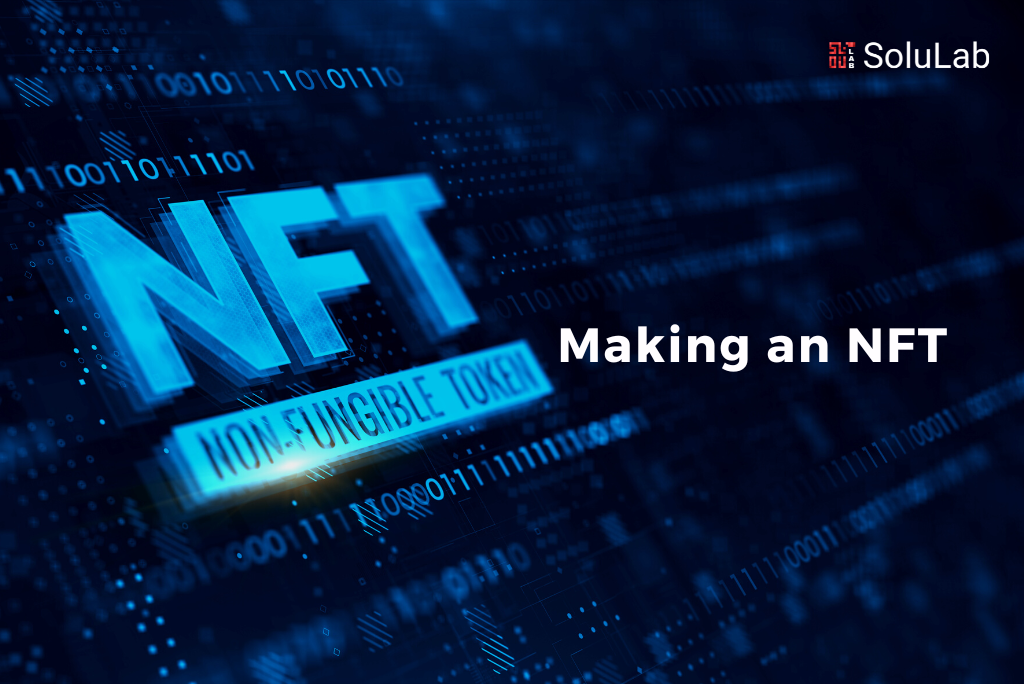 NFTs can be delivered in the form of a variety of digital assets. The most prevalent and most discussed type of NFTs is merely artworks.
There is no doubt regarding who owns each, as each has its unique piece of code that prevents it from being duplicated. Nonetheless, a wide variety of additional materials, including musical works, films, 3D objects, photographic works, even virtual plots of land in the metaverse, and animations, can be converted into an NFT.
Read also: Create NFT Digital Art in 3 Simple Steps
Minting and selling a work of art that has already been decided upon, such as a painting, 3D model, or picture, as an NFT, is rather simple. If you're stuck for ideas on which works of art might make the best NFTs, peruse existing collections of the same type.
Try out some of the most well-known NFT art programs, such as:
Photoshop by Adobe

Procreate

Blender
To create thousands of original works of art with AI at scale, you may want to look into generative NFT art, which is more technical.
How to sell an NFT?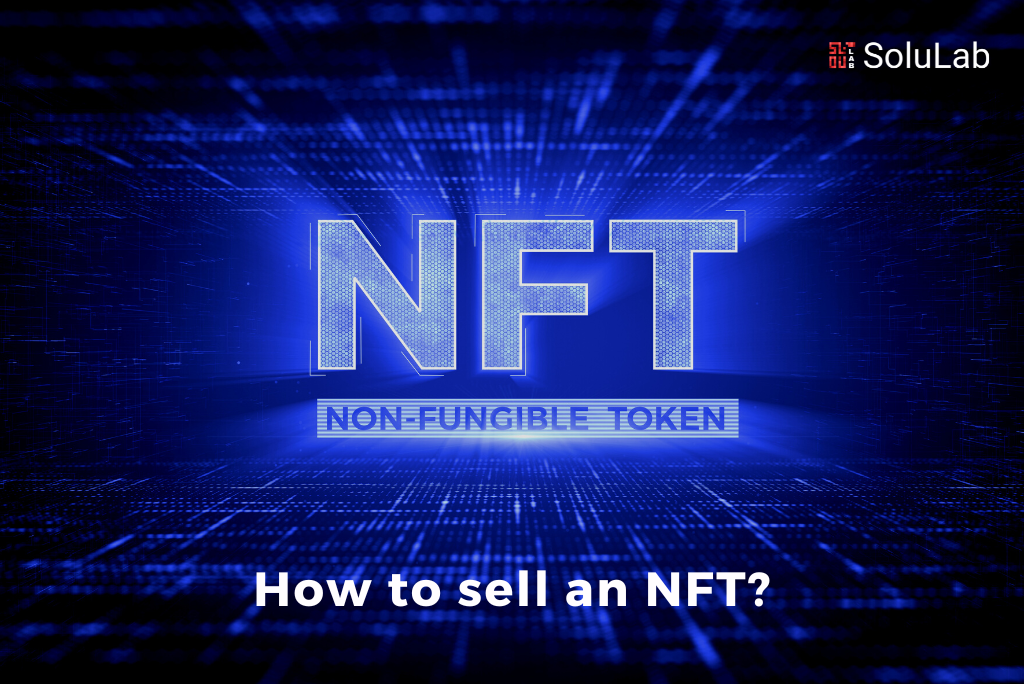 After finishing a piece of art's design, the next step is to upload it to a blockchain, where it will be stored until it is purchased. It's not as difficult as it sounds at first. Here is a beginner's guide on how to make and sell NFT.
1. Consider a digital wallet
One must first acquire a digital wallet. With a wallet, you may safely keep and spend your cryptocurrency and participate in NFT markets. One of the most extensive NFT marketplaces, Opensea.io, also features a listing of wallets that work with its system.
Considering that Ethereum (or ether, as it is formally known) is the most popular cryptocurrency utilized in NFT sales, selecting a wallet suitable for the Ethereum blockchain is recommended.
Follow these steps to create your first wallet on Metamask, one of the easiest and most widely used cryptocurrency wallets:
Access Metamask.io in Chrome.

Install Metamask as a Chrome extension.

Set up a new wallet by following Metamask's steps.

At this point, your digital wallet is ready for use.
2. Pick on an NFT marketplace
After creating a wallet, you may begin listing, minting, and selling your NFT works on exchanges like Rarible, Opensea, and Nifty Gateway. The major marketplaces have extensive help areas and tools to get you started with purchasing and selling NFT works.
Check the platform fees and accepted cryptocurrencies of the marketplaces you're considering before deciding where to sell your NFT work.
3. Get some digital currency
In the NFT art market, Ethereum is the most widely used cryptocurrency.  Ethereum was an early example of a blockchain, and its token, Ether, is now one of the most popular digital currencies.
Before you can start selling your work online, you'll need to buy some ETH, as minting and listing fees and any other blockchain-related expenses will cost money, regardless of the cryptocurrency you choose.
4. Link your wallet to an NFT marketplace
Once you have a crypto wallet, you may link it to the platform where you plan to list your NFT for sale.
For instance, if you're selling an NFT on OpenSea, you'll need to get on over there and hit the "new" button.

You'll get a rundown of the best OpenSea-compatible cryptocurrency wallets in a new window.

You can link your OpenSea account with any cryptocurrency wallet of your preference. And just like that, your wallet is synced with the market.
5. Upload the file you wish to convert to NFT
After you've created a wallet, loaded it with cryptocurrency, and linked it to a marketplace, you may offer your NFT artwork for sale. Click the "Create" option, and you'll be directed to an upload method similar to this one, which makes uploading to Opensea one of the easiest things you'll ever do.
You can now upload your debut NFT after filling out your file data and providing a detailed description of your work.
Even after selling your NFT to a buyer, Opensea and other marketplaces allow you to establish royalty amounts that pay you a cut (up to 10%) of any sales made of your NFT to anyone else.
6. Auction or set price
You can offer your crypto art NFT for sale in one of two formats on OpenSea.
Predetermined Cost:
You can choose fixed pricing for your NFT by selecting this alternative. The duration of the NFT listing is likewise up to you. After deducting the 2.5% OpenSea charge from the selling price of your NFT, the remaining amount will be credited to your wallet.
Time bid:
NFT purchasers can post deals on OpenSea. If you select this option, the highest bidder will be chosen. The reserve price is the lowest amount you'll accept for the item. Time bids are ideal for limited-edition, rare works of art that attract many interested purchasers.
Your fixed-price NFT may have received a bid from a potential buyer. If you think the bid is fair, you can accept it. The majority of bids are placed by automated software. Don't accidentally accept a cheap offer.
Conclusion
It's thrilling to be a part of the NFT environment now when it's still so young and changing. We have barely begun to explore the potential of NFTs, and there is still a vast amount of untapped space for innovative new initiatives.