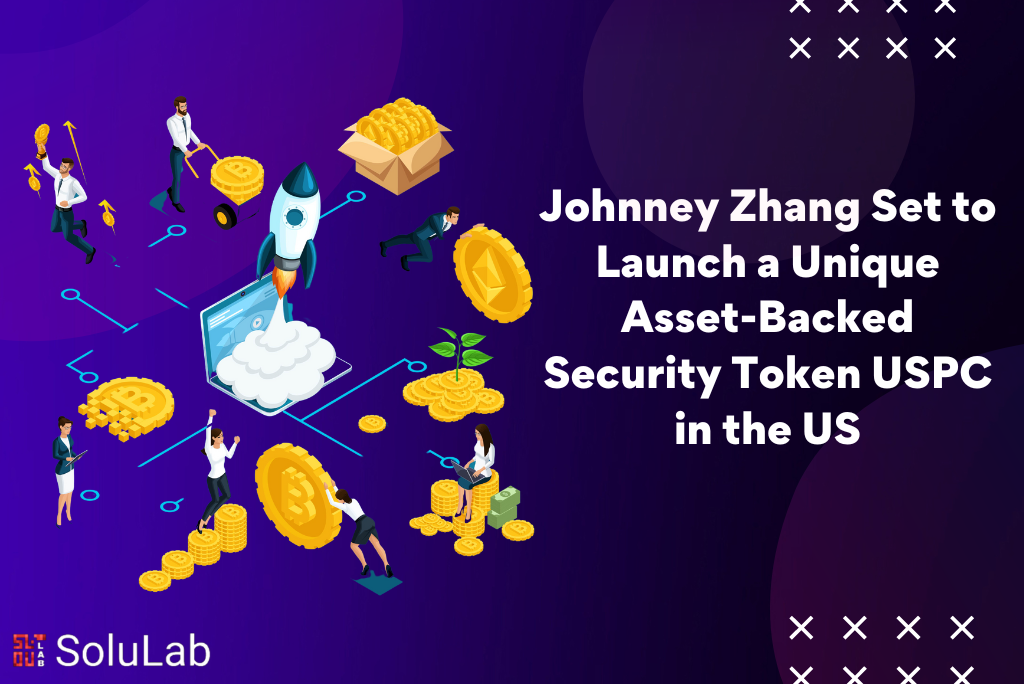 Entrepreneurs expressed doubts about the capacity of cryptocurrencies to generate respectable returns over time before they became widely used a few years ago. But over time, business owners have found that investing in cryptocurrencies can be a successful, albeit volatile, venture. As a result, cryptocurrencies are currently among the most profitable and accessible platforms for investment and trading. One of the rare early bitcoin adopters who anticipated the market's expansion in the future when it was still in its infancy is Johnney Zhang, a seasoned real estate professional.
Johnney Zhang established the distinct cryptocurrency United States Property Coin (USPC) in 2021, which is supported by a portfolio of U.S. real estate properties that generate income. Additionally, Zhang serves as CEO of Primior, the 2013-founded firm that supports USPC. USPC already has the support and resources required to make this initiative a success: Primior has successfully built more than $1 billion worth of real estate projects, placing them ahead of rivals and past attempts to combine crypto and real estate. Johnney Zhang founded this idea to combine real estate with blockchain technology because he foresaw the enormous potential that adoption of the technology in the real estate sector had. The bitcoin market is incredibly unstable. In contrast, the real estate market has historically been less liquid than other investment possibilities, despite being steady and rather predictable. USPC aims to tackle both issues simultaneously. It is stable because it is backed by a portfolio of rental properties that generates money, and it is very liquid because peer-to-peer bitcoin trading is allowed, according to Zhang.
Through the incorporation of real estate investing and the tokenization of real estate assets in high-demand locations across the United States, USPC is revolutionising the cryptocurrency market by introducing blockchain to property ownership. USPC is categorised as an asset-backed secured token that uses a blockchain technology solution fit for institutional use that complies with existing securities laws and regulations. The term "blockchain" refers to a secure network that conducts transactions and stores them on an open ledger or a website that displays the transaction details. Zhang claims that USPC can provide extremely liquid access to the property without sacrificing investor protection because of its mentoring nature as a security token.
Despite only having recently entered the market, USPC has already made significant progress since announcing its roadmap a few months ago. Early in 2022, the cryptocurrency bought its first seed asset—a opulent multifamily building in Venice Beach, California, worth $10 million. With approximately 100 residents, the multimillion-dollar building was created and developed by USPC's parent company, Primior, and is a very successful asset. The USPC token will be used to securitize this asset, move its value to the blockchain, and distribute it there. This asset is one of many to come.
Launch of the project is slated for November 2022. When made available for purchase by the general public, 1 USPC will be equal to $1 USD. "Over time, the value of 1 USPC should rise in value in tandem with the real estate assets it represents. Furthermore, the value of 1 USPC should rise significantly faster than the rate of U.S. dollar inflation as we seek to acquire hundreds, and possibly even thousands more properties in the U.S. and securitize those properties on the blockchain, says Zhang. Everyone interested in learning more about USPC is welcome to visit their official website, including real estate investors, cryptocurrency owners, wealth/finance aficionados, and pretty much anyone else.
About USPC
A cryptocurrency initiative called USPC (United States Property Coin) is supported by physical real estate assets situated in high-demand areas all over the United States. USPC's objective and vision is to offer investors a more transparent, liquid, asset-backed solution and superior store of wealth. USPC is sponsored and supported by Primior, a top real estate investment, development, and management corporation situated in Southern California. A security token called USPC is intended to offer fractionalized ownership in a broadly diversified that will profit from current income and long-term real estate asset appreciation, as well as serve as a more trustworthy store of value and medium of exchange.