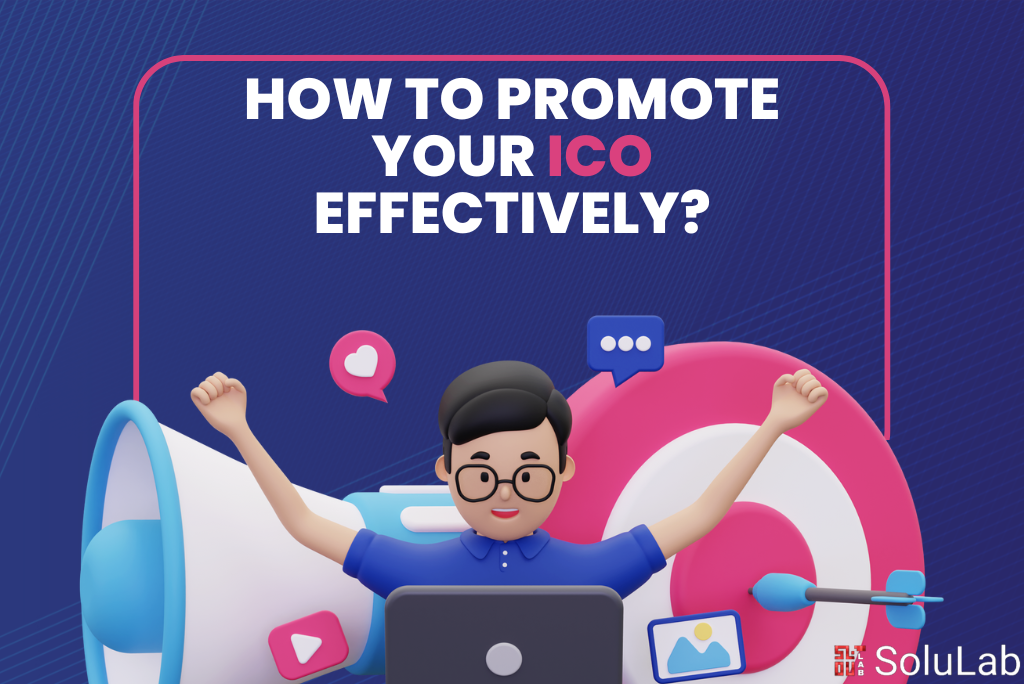 A fun and convenient approach to financing a digital firm is through an initial coin offering (ICO). At first appearance, it appears straightforward and transparent, which is why it was usual practice to almost completely forgo marketing help while launching ICOs in 2017–2018. the 2018 surge, but it was tarnished by fraudulent ICO schemes. Is ICO now extinct? No, ICO seems to be more vibrant and well-liked than ever thanks to effective ICO marketing techniques. Startups raised $4 billion through ICOs in 2017, while the funding totaled $17.8 billion from the start of 2017 to the middle of 2018. ICOs recovered in 2019 after hitting a low point by the end of 2018, reaching a high of nearly $14 billion. Additionally, by 2021, ICOs had already raised roughly $21 billion.
Although ICOs have decreased since the outbreak, it appears to be a positive indicator for cryptocurrencies & digital technology in general. The quality is improving, there are fewer scammers, and the greatest ideas are more prevalent as there are fewer ICOs.
Read also: Key Points to Keep in Mind while Creating an Initial Coin Offering
But in the modern era, an ICO cannot be considered effective without an ICO marketing plan. To stimulate demand, it wants to develop a market-driven ICO marketing strategy. Given the current trend, promoting an ICO is often required for ICOs to be accepted as legitimate by investors. The best technique to promote ICO, in the opinion of further than 80% of brands, is through content marketing.
ICO promotion: how to advertise ico
Advertising of ico is a major step towards its promotion  it helps to a better understanding of your promoting ico in this below section we deeply explained how you can market your ico:
Whitepaper
A whitepaper promotes your cause for popularity by proving that your ICO project is legitimate. Writing the Whitepaper containing all of the (ICO)information is essential for marketing cryptocurrencies. It serves as your project's "Mission Statement" in the eyes of possible investors. Everything from the overview of your team's experience and credentials to the amount of funding required for the project, token distribution strategy, and corporate social responsibility should be covered in an effective whitepaper.
Be careful to emphasize how you'll deal with illegal activity as well. Last but not least, none of these particulars should overwhelm or jeopardize the whitepaper's design. A good whitepaper must have a stunning design and use visual components.
Website
90% of potential investors check out the project's website to learn more. Therefore, it follows that your website will be the focal point of your ICO digital marketing plan. Choose a design that works best for your ICO. Select a web hosting business that has a quality domain name and website builder. To create your online store, choose a store builder. Creating a quality website is one thing, but promoting it is quite another. You wouldn't want your initial coin offering project to vanish in the sea of cryptocurrencies. Therefore, optimization for search engines is essential in putting a website in the public eye. Therefore, pick an SEO company that can improve your website's search engine ranking.
Your website's design components should receive more consideration than just the text.
 ICO Calendar Websites
One of the finest locations to look for investors is via ICO directories. These calendar websites make it easier to keep track of many businesses' operations in advance. You get exposure while demonstrating to potential investors how transparent your business is. These websites are reasonably priced, simple to use, and typically ask for information such as your ICO project name, token specifics, and contact data.
So try to list your ICO on as many calendars as possible to gain maximum exposure. Some of the best ones are:
CoinSchedule

CoinGecko

ICOCalendar.Today
Conferences, Trade Shows, Podcasts & Interviews
Being a part of the Leading Events can have a huge impact on your project because it essentially brings together the best businesses. Podcasts, trade exhibitions, conferences, and interviews are very beneficial for building your ICO's reputation and brand. When you're starting and trying to spread the word about or create hype for your ICO, you should attend at least some of these events. Take advantage of the chances they present because most of these programs have low enrollment rates. Try to take advantage of podcasts and the opportunity they provide to enlighten potential customers about the specifics and features of your product. Audio material has always been effective. Regularly producing podcasts and reaching out to influencers for interviews will help you engage your audience.
Press Releases
A press release is a written, concise news item or document that announces something noteworthy that the public must be aware of and is delivered through a network of news sites as well as the media. In your press releases, you should highlight crucial details about the offers you make to investors.
Bounty Programs/Airdrop campaigns
In essence, these programs allow you to provide a variety of incentives to encourage behaviors that will boost your initial coin offerings and produce insightful data. similar to how some blockchain networks give away free tokens to entice investment. An airdrop campaign is a tried-and-true strategy that consistently succeeds since it not only increases awareness of your recently established ICO but also increases the value of your tokens.
Email Marketing
It is one of the easiest but most effective ways to promote. Making a good email marketing strategy is crucial since these communications work as compelling newsletters that can draw in new investors and keep your current ones interested. So, encourage visitors to sign up for your newsletters to grow your email list. For optimum impact, your email should address every step of the purchasing process. It must convey the ideas behind your company, present alluring deals, and offer sufficient assistance to paid users.
Crypto Influencer Partnerships
Due to the spike in registrations and subscriptions, influencers advocating your ICO boost the project's legitimacy and conversion rate. Partnering with reputable financial institutions and businesses will do wonders for trust-building. However, make sure the influencer you work with has a strong belief in your business; else, it could have negative consequences.
Community Management
Building a strong community and enabling it to do so should be your long-term objectives. Go above and beyond while creating networks and forming, maintaining, and developing relationships. It is crucial to understand that how you present your ICO to your target audience will determine whether it succeeds or fails. Networking on sites like LinkedIn, Reddit, Telegram, Quora Channels, and Specialized Forums is one approach to developing a community. It will be easier for you to ensure the growth and promotion of your ICO if you have a reliable community update channel.
Network with LinkedIn:

You must be prepared to go above and above when creating networks and forming and fostering relationships, just like in a business. Look for any chance to do this, and don't be afraid to take it. The fact that there is already a reliable platform where you can conduct the majority of your networking is advantageous. According to statistics from 2021, LinkedIn presently has more than 740 million users. Up to 55 million businesses have been listed on the site, and about 25% of that amount are senior-level influencers.

Facebook:

There are numerous Facebook pages and groups that talk about cryptocurrencies, ICOs, and blockchains. This is a wonderful route for informing the public and promoting your initial coin offering.

Reddit:

This makes the largest cryptocurrency community aware of your ICO. Subreddit creation and thread commenting are two ways to take use of this exposure.

Telegram:

Telegram has the potential to become the next leading messaging and community-building platform. This platform is expanding every day and has gained support from the cryptocurrency community. Because of this, you must use it as a platform for ICO marketing.

Quora Channels:

By contributing valuable information to Quora and participating in frequently updated conversations like https://www.quora.com/topic/Initial-Coin-Offerings-ICO, you stand a chance of gaining more exposure.

Specialized Forums:

Most investors and cryptocurrency enthusiasts frequent the specialized sites to learn more about cryptocurrency and the available opportunities. Marketing on such sites provides you with a better chance to communicate your ICO to the right audience. The majority of social media platforms do not require much capital to run and therefore the best channels to use if you have a small budget.
Paid Promotions and Advertising
If you want to seriously promote anything, advertising is nearly always a given. You must hunt for venues that permit ICO adverts because they are not permitted on well-known ad networks like Google and Facebook. Some websites that specialize in Bitcoin advertising are successful in this regard. As an illustration, consider https://bitmedia.io/, which offers solutions that enable you to give a variety of ad targeting options & simple tracking at reasonable prices. If you're pursuing a multi-pronged strategy, give each one enough time to enhance your campaigns. If not, you can always use services for online promotion.
SEO
It should be at the top of your list of priorities because it serves as the foundation for your digital marketing. These days, appearing higher in search results is automatically associated with reliability and reputation. Because of this, it's just as effective just like any PR tactic that has previously been successful. As you presumably already know, there are several factors involved in search engine optimization. You should concentrate on the keywords you choose in your business listings if you want to promote your ICO. Don't overlook the comments, social media shares, and mentions you receive as well.
ICO marketing strategies: Key to Success
Whatever ico marketing strategy you choose to promote your ICO, you are bound to face stiff competition. You, therefore, have to be the best to beat the competition. To stand out in the competition here are some essential ico marketing strategies to help you:
Read also: How to Reap Profits from White Label Initial Coin Offering
Target the right audience
Despite the rising popularity of cryptocurrency, it doesn't mean you should market your ICO to the masses. You will end up spending a lot of time and resources without achieving meaningful conversions. So, to be on the right track, ensure you understand your target audience and direct your efforts to that specific group. Segmenting your audience will help you in choosing the right marketing campaign for each group. This way, you will realize better conversions.
Seek the services of an ICO advisor
An ICO expert has the required experience to help you promote your ICO. You should, therefore, retain an ICO advisor to assist you to oversee the project. Such an expert understands the Dos and Don't in the crypto industry. They will be able to tell you which marketing strategy will work and which will not. This will reduce the losses that come with putting efforts into non-productive ventures.
Make your offer to be transparent
The most important thing to make your ICO successful is to make it transparent. Transparency creates trust and confidence in the buyers which increases the funds collected during the initial offering. To create confidence among buyers, give information to all team members behind your project. You should also give all the financial information. People will also have questions to ask about your ICO. So, make sure you have a very responsive team on all the online platforms to respond to potential buyers' questions and concerns.
Have an inspiring story
Backers like to associate with ICOs whose mission and vision they can relate to So if you have an interesting story to tell about your ICO, chances are, you will turn your potential customers into supporters. This increases the chances of success for your ICO.
Make your ICO compliant
Since ICO is a relatively new business, compliance is a key concern. Any ICO must be compliant for potential investors to consider participating in it. Ensure that your ICO complies with all SEC regulations right away if you want to succeed in this industry. This will contribute to the success of your ICO strategy. Choosing a combination of effective ICO marketing methods is the final step in promoting an ICO. A thorough investigation and plenty of time are needed to develop a successful approach. Therefore, take your time to research what is most effective, and on top of that, make sure your ICO is reliable and compliant.
Conclusion
The growing acceptance of cryptocurrencies will not help you in your ICO promotion to the appropriate target population. Therefore, picking the appropriate marketing strategy will enable you to achieve higher conversion rates. Use ico marketing plans and ICO  advisor's services to minimize losses.