A well maintained lawn care provides a place for families to relax and kids to play. Thus giving rise to Uber for Lawn care. An attractive lawn adds value to the property and also nourishes the environment. This is one of the reasons why people are more than willing to hire professional lawn services today. Are you a mobile app development company having an upper hand in on-demand app development? Then use this opportunity to develop an  ondemand yard cleanup services that will boost the customer base of your app development company. 
Also, developing an ondemand yard cleanup app will provide an opportunity to establish a strong rapport with your clients and their end customers. Be it cleaning up of dried leaves in the yard, plowing or trimming of the lawn, an effective lawn care is required to maintain good health of the roots. At extreme climatic conditions, debris gathered over a lawn can affect the roots causing the health of a lawn to degrade. Proper seeding, moving and constant cleaning is required to keep a lawn aerated. Such circumstances can be taken care of and eliminated by hiring professional lawn care takers.  
Uber Like Lawn Care App: Why Should You Develop? 
Doing yard work is not an ideal way a user would prefer to spend their weekend after a tiring week. Creating an on demand Uber like app for lawn care provides users the ability to hire professionals for lawn care services  by the push a button. This establishes a connection between the lawn care professionals and homeowners or users in no time.   
There are few projects like Greenpal and Lawnstarter that provide successful lawn care services. Greenpal allow professionals to bid against each other for lawn care job requested by the user. Users have the power to compare various bids and choose a professional of their choice. Lawnstarter, however, provides something much more unique like allow users to get a personalized quote for the lawn service they require.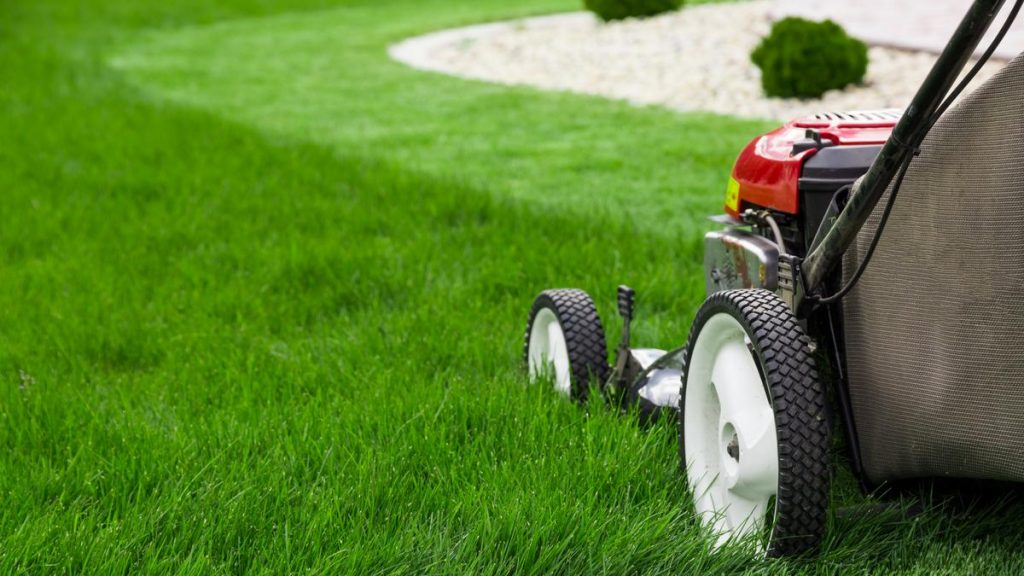 More importantly, according to The Lawn Doctor Services, a well maintained lawn of fifty by fifty feet produces a sufficient amount of oxygen for four people. It is also scientifically proven that lawns help in dealing with emotion and mood swings. According to The Lawn Doctor Services, it is also proven that an average of eight whole lawn yard has the cooling effect of a seventy ton air conditioner. Whereas an average home air conditioner could produce a cooling effect of only three to four tons.   
Necessities To Build A Successful Uber Like Lawn Care App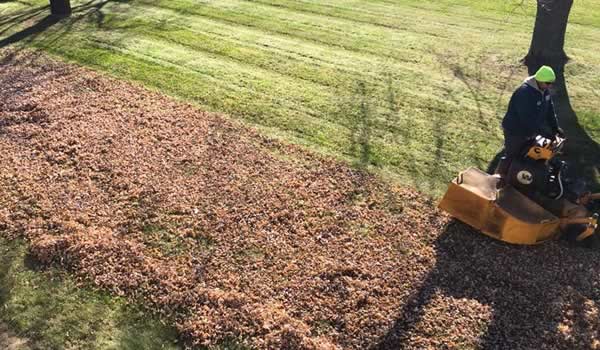 Develop searching ability depending on location-based lawn care service 
Develop lawn care finding features that allow users to locate lawn care professional service providers that are nearby to their current location. This way the services can be provided faster and efficient. Provide filtering options and features to schedule appointments for hiring professional lawn care takers. 
Develop a map view for the finding lawn care 
Develop a mapping feature that provides users with the visibility to live track the location of lawn care services based on their location. Allow users to list the results of lawn care services near them based on ratings and availability of the lawn care service provider. 
Develop different section and categories for lawn care 
Lawn care includes more than just mowing a lawn. Users may require a specific lawn care service other than mowing. So, build a menu or a separate section where users can choose the kind of lawn care service they need. These different kinds of lawn care services are gardening, leaf blowing, lawn mowing, grass trimming, grass pruning, lawn cleaning, etc. 
Build a separate section for the lawn care service providers 
New lawn care service providers must be able to register themselves in the lawn care app. They must be able to add details of their contact information, credentials, experience, etc. Existing lawn care service providers must be able to sign-in and connect with customers. 
This section also should include a provision to display information such as working hours of their service, the price  charged for the service, etc. 
Build a separate section for the users 
New users must be able to register themselves and existing users must be able to sign-in. Users must be able to use the in-app features of the Uber like lawn care app and connect with the service providers. 
Building a section of admin is distinctively important 
Administration personnel must be able to monitor, control and handle transactions and data 24/7. Develop features such as appoint management, reports management, features to control dashboard data, etc. This section must be interface between the user and the service provider. 
Encourage a reward based payment system  
Provide a score point or reward points for each cashless transaction completed by the user. Notify the user that they can redeem these points for a free or discounted lawn care service after reaching a certain reward limit.  Also, providing customized or fixed rewards for making payments through particular options, such as payments through e-wallets, digital cards, etc. instead of physical cards may increase the customer engagement.
Also, tie up with appropriate payment gateway services that fit the lawn care app requirements. This provides the ability to secure the payment channel that connects the lawn care service provider and the customer. 
Develop a customer care section 
This section should allow users to interact with the customer care service of the lawn care app. This section can include features such as chat or chat-bots or phone calls and video calls, etc. Here, the focus should be on resolving customer queries as quickly  as possible to better satisfy the customer. 
Develop in-app and push notifications 
Provide notifications for all important activities performed by the user through the lawn care app. For example, send a push notification or in-app notification to the user's device after each scheduled appointment, billing of the service, etc. This enhances the transparency between the user and the lawn care service provider. This allows both parties to achieve consensus on the fact that the scheduled service has been successfully completed. 
Develop features for the users to manage schedules and payments 
Users might want to change the timing of the schedule they had initially made for servicing their lawns. Also, they are required to make payments once the service has been provided. Users may even request for refund in the case of any scheduled cancellation or issue in service provided. Thus, it is important to provide users with the feature where they can change or update the schedules. Also, in your Uber for Lawn care users should have accessibility for making payments. 
Provide real-time tracking and status of lawn care services rendered 
More care from the professional lawn care takers mean less work for the users. Make users much more comfortable by giving them access to track hired services in real-time. Also notify them of the status of the service at each stage. This ensures keeping the users informed and it also increases their trust and confidence in the lawn care services. 
Improve customer experience and satisfaction with live chat function 
Live chat function is a must have function for enhancing business operations in order to better satisfy customers. Developing a live chat function has its perks such as reducing expenses, expands the market reach, builds analytics for a meaningulf report, etc. Live chat is cheaper compared to phone call support. According to an analysis conducted by Comm100, live chat functions also increase customers because it helps in generating potential leads. 
Conclusion: Uber for Lawn Care Should Be A one-stop shop For Entire Lawn Mowing And Yard Cleaning Requirements
Provide a better landscape and contribute to building a safe eco-friendly environment by letting users hire professionals to take care, protect and preserve their lawns. Ensure that a season-based offer or discounts is provided because during spring and autumn season, the demand of lawn care might increase than usual. 
Enrich users on the benefits of availing professional lawn care services. Did you know that, lawn grasses can absorb noise and also lawns are six times faster in absorbing rainwater than a wheat field? Hiring a lawn  care service provider instantaneously definitely makes the job easier, quicker and much more comfortable for users.