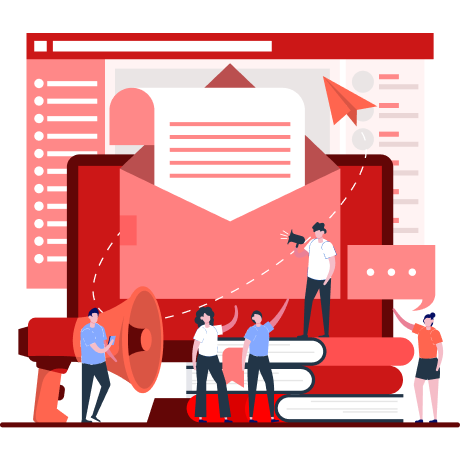 Pubchat is a revolutionary platform rewired to build a social networking site where the users can post any feed containing texts, images, videos, and gifs.

This is a blockchain-based progressive web app (PWA) focused on user interaction with high security and immutability using emerging technology. 

This platform provides an immersive and mesmeric experience to the users. With, added features such as maintaining user anonymity and privacy using blockchain.

This platform caters to one-on-one communication, with the chat option being provided below each post employing openness in the ecosystem.
It was surely challenging to create a new social media networking website with differentiating features that would set it apart from the competitors.

Our team at Solulabs got together to work on it and after wide research and trials and errors, we finally came out with the best we could offer.

Data privacy was one of the critical processes in which our team threw everything into it, and only once we were confident that the software was safe did we breathe a sigh of relief.

To ensure that all data and privacy were encrypted from beginning to finish. This would further safeguard the functionality and assure the app's seamless operation.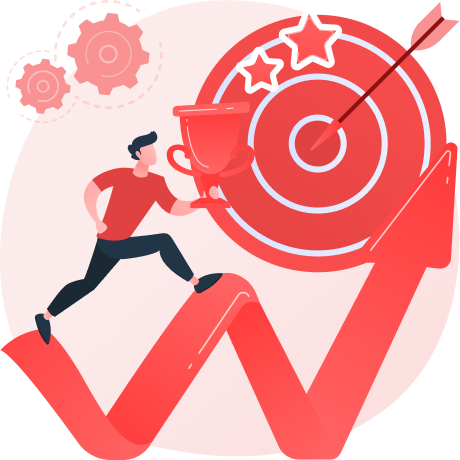 Our Solution
Categorization

SoluLab designed a categorization system as the first step in drawing a line between different sets of users in two ways: general users and premium publishers.

User Identification

The premium publishers are distinguished by the fact that they can post a feed into premium feeds and that they may upload up to a maximum of 750MB of material in a single post.

Leverage

We developed an administrator-authorized system in which if the upper bound data usage exceeds, premium publishers may only post into premium feeds as per the permission.

Agile Customization

Simplify and configure the design, issuance, and distribution of liquor assets and securities across the NFT marketplace.

Features Feed

Both general and premium publishers may upload features, which are video files with a maximum length of 180 seconds, which will appear in the features feed.

Efficient Ecosystem

Pubchat uses self-regulating techniques and blockchain-native data accessibility to improve workflows and reduce costs.

Social Engineering

To avoid the leaking of the user's personal data, SoluLab ensures that the user credentials are delivered in the most secure manner possible, utilizing a non-custodial wallet.

Pubstar Feed

SoluLab exclusively developed a healthy competitive feed system for the PubChat audience wherein, the user with the highest number of pubstar in his feed will be awarded a pubstar.

Unified QA Cycles

Pubchat provides a diverse user base, ranging from distributing products to linking them with manufacturers on a unified platform. We prioritized extensive QA tests and the absence of any holes in the ecosystem.
Project Features
Pubchat is a pioneering social media networking app transforming the lives of people around the globe by utilizing and employing blockchain technology.

The platform employs a provisional categorization system that ensures authenticity to the premium publishers in an acceptable way. 

To ensure openness and anonymity, Pubchat ensures that the users would be able to communicate with each other in the form of comments right below the posts.
Our veterans at SoluLab began by identifying the project's overall scope and then separating the roles in the NFT marketplace. The primary purpose was to make the working process more smooth, efficient, and speedy by integrating both the crypto-space and liquor craft market.

The following stage was to create project documentation meticulously to save time and money while maximizing ROI. SoluLab handled prototype and development while keeping the UI and UX aspects in mind to provide fantastic user experiences.
We created the framework with optimal performance, functionality, reliability, efficiency, and operation. The last step was to perform testing and execution to ensure no mistakes remained. By resolving all issues, we made the NFT marketplace LIVE for usage.

A groundbreaking NFT marketplace that is specific for the artistic and unique liquor industry offering a wide range of one-of-kind creations across the globe that is feature-rich with advanced features like peer-to-peer trading and digitization of the trade.
Clients' testimonial
"The communication and project management of SoluLab was fantastic. They smoothly integrated the whole project with blockchain. What a team to work with!
"
James King

Latest Blogs
Kajol Wadhwani
Unlock the power of asset tokenization: Transform physical and digital assets into blockchain tokens for enhanced liquidity and value.
Hemal Sehgal
Unlock the secrets of creating a top-tier white-label NFT marketplace. Your guide to success in the world of digital assets and NFTs.
Kajol Wadhwani
Discover the transformative power of the Metaverse! Explore how it's reshaping connectivity and fostering innovation across the globe.
Tell Us About Your Project