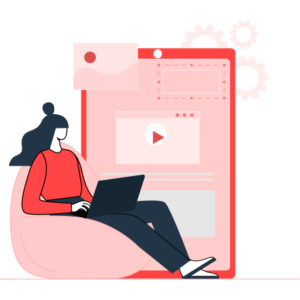 A state-of-the-art creation of the world-renowned visionary photographer Troy Christopher Plota, PlotaVerse is an NFT creative kit and ecosystem with over 11 million downloads on its iOS applications. 

It deals in a big but rare market of advanced motion art with a worthy aim to ignite the technologies of digital art, NFTs, and MP4 technology, adding a layer of security to digital art not available with JPEGs.

PlotaVerse's ambitious 2022 roadmap included adding an NFT marketplace to their popular app. The top of the ladder is still available, and the PlotaVerse team is hungry to bring this into reality.

PlotaVerse continues to grow into a welcoming, collaborative network dedicated to education, creating opportunities and expanding imagination by creating looping content from one still image.
The core management team of PlotaVerse wanted to launch a grand ICO on the Cardano blockchain and incorporate token-related features in the ICO Smart contract, where the technical feasibility of Cardano is a challenge.

The popularity of NFT has also increased the chances of cyber threats to the NFT market. We were asked to design a threat-free and authentic NFT ecosystem for the PlotaVerse.

To implement distributed ledgers that users or applications can use as a database without the drawbacks of traditional database technologies. 

Total privacy and control of their personal information and NFT while making data shareable on a trusted network and ensuring the security of identity transactions.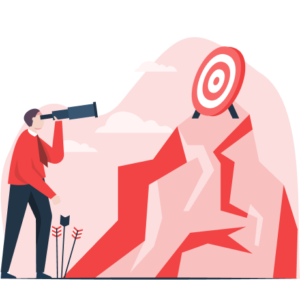 Our Solution
Efficient Ecosystem

PlotaVerse uses automated approaches and blockchain-native data accessibility to improve workflows and reduce costs.

Agile Customization

Simplify and configure the design, issuance, and distribution of liquor assets and securities across the NFT marketplace.

Digital Scarcity

It is a classic feature that helps users gain control over the plentiful existence of various resources or digital assets.

Smart Contract

We help automate and encrypt agreements with the smart contract, which is highly secured and provides a time-saving solution for the NFT ecosystem.

Social Engineering

We ensure that the user credentials and their private keys will be provided in the most secure way using a non-custodial wallet to avoid the leakage of the user's personal data.

Unified QA Cycles

PlotaVerse provides a diverse user base, ranging from distributing products to linking them with manufacturers on a unified platform. We prioritized extensive QA tests and the absence of any holes in the ecosystem.
Project Features
PlotaVerse is a state-of-the-art platform that provides a way to tokenize and enhance a digital or hard asset that can be sold or traded through a digital exchange.

PlotaVerse optimizes processes, makes goods traceable, guarantees the security of payments, and facilitates the verification of digital quality and origin certifications.

PlotaVerse ecosystem enables real-time sharing of information on the different stages of trade and helps improve how digital artists operate among each other.
SoluLab's specialists started by determining the project's overall scope and then dividing the roles in the NFT marketplace. The primary goal of combining the crypto-space with the digital asset market was to make the working process more seamless, efficient, and fast.

The next step was to rigorously construct project documentation in order to save time and money while increasing ROI. To create excellent user experiences, SoluLab handled prototypes and development while keeping the UI and UX components in mind.
We created the framework with optimal performance, functionality, reliability, efficiency, and operation. The last step was to perform testing and execution to ensure no mistakes remained. By resolving all issues, we made the NFT marketplace LIVE for usage.

A revolutionary NFT platform explicitly designed for the artistic and unique digital asset business, offering a diverse choice of one-of-a-kind NFTs worldwide with innovative features such as peer-to-peer trading and secured transactions.
Clients' testimonial
"In my opinion, the SoluLab team was one of the most resilient teams I have ever partnered with. The finest aspect was the team's frequent contact and updates and their excellent technical insights for each feature and functionality of the project. "
Troy Christopher Plota
CEO & Creative Director, PlotaVerse
Latest Blogs
Neeraj Raisinghani
Discover NFTs in gaming: unlock the power of blockchain for unique and valuable digital assets. Explore the transformative potential now!
Neeraj Raisinghani
NFTs redefine digital ownership and creative expression. Explore their workings and applications in gaming, art, and diverse industries.
Kajol Wadhwani
Learn all about Ethereum and smart contracts and how they revolutionize transactions with decentralization.
Tell Us About Your Project