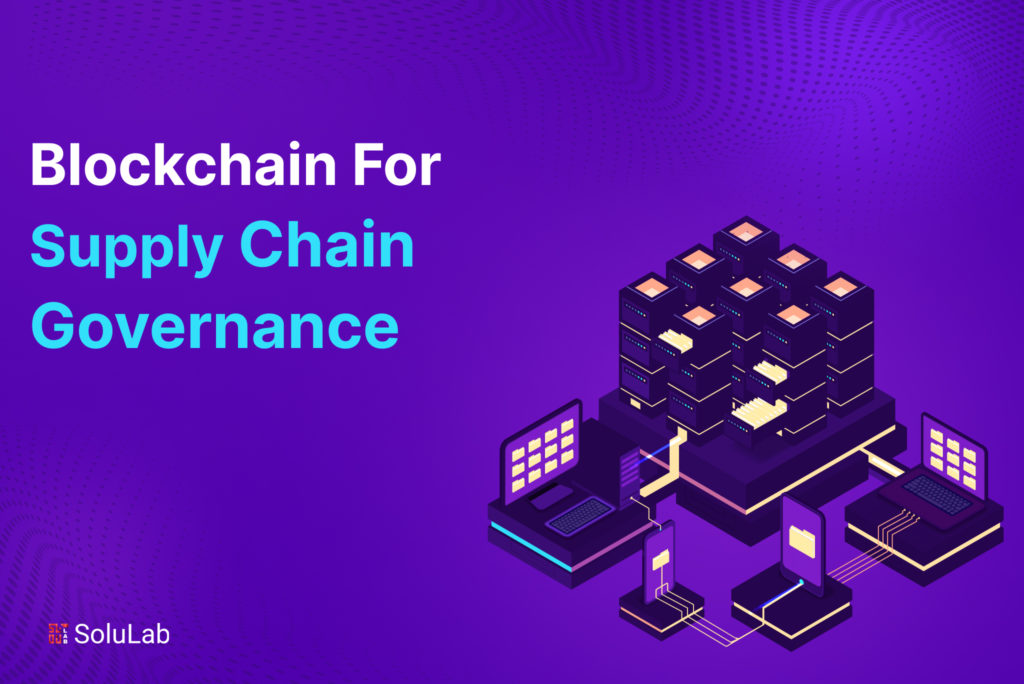 A robust supply chain provides faster delivery of products and services to customers and thereby reducing bottom line costs for the company. Supply chain management has become an important function of any enterprise. It can be any product an organization manufactures or sells. A trusted supply chain network is vital to keep customers satisfied and meet financial targets that would impact the growth and scale of a company. 
The complexities are many and vary from industry and segment. Some industries are involved in the manufacturing of products, some are also involved in retail and endpoint service and distribution of products like automotive, FMCG and Retail. Though cloud and ERP technologies fairly manage the complexities of supply chain activities, there exist challenges related to governance, communication, data management, and collaboration, which could be solved using blockchain. Most importantly, interoperability between systems is missing. Data silos and technology stacks add to the complexity. 
How does supply chain management work?
A supply chain is everything in-between sourcing raw materials to manufacturing goods. Supply chain management requires effective systems and processes to visualize information flow, decision making, delivery of goods and service. Their job is not limited to aligning logistics and purchasing inventory. It also covers overall supply chain operations to increase efficiency and reduce the cost. Good supply chain management saves companies from the headlines and expensive recalls and lawsuits. 
The following are high level classification of supply chain processes. It can vary from company to company.
Planning
The initial stage of supply chain management is to schedule and plan the activities involved in manufacture of goods and service, organizing and managing all resources needed to fulfill customer demand for a product or service. Effective metrics are needed to communicate the plan and objectives to the different departments .
Sourcing
The complexity of sourcing is evident in companies involved in new product development activities. Key functions of a supply chain sourcing include buying, acquiring, managing inventory, and approving payments to the supplier.
The complexity increases when the supply chain is situated globally, when the manufactured parts, bought-out items are sourced from different locations due to cost factors, resource availability or competence. The complexity also changes in terms of batch quantity and total volume of production. Logistics and transportation is also linked to volume and complexity of the product ( Heavy parts, fragile parts, assembly of complex parts). Supplier development is another beast of a problem. It involves facility, machinery, knowledge, supply chain of suppliers, location and many more. The complexities of communication, inventory management, data exchange, data management changes according to all the above factors. Most importantly, inter departments communication and data exchange calls for its own problems. Although Cloud, PLM, PDM, SAP ERP and digital solutions have helped companies, the problems are far from over.
Manufacturing
Manufacturing engineering systems of today fairly manage the activities, helping all the different stakeholders interact and share data to deliver the goods and service. The problems occur when there are globally distributed suppliers and support teams involved in exchange of data. Internal collaboration and communication between R&D, production, sourcing, finance purchase and logistics teams are often chaotic and time consuming. Suppliers and vendors add to the complexity when it comes to communication. Auditing of the process, traceability of data exchange for historical information is often a problem.  Due to different technology stacks, layers of disconnected communication happen upstream and downstream, which creates chaos and a lot of non value added activities like over processing, unwanted motion,  defects and waiting time.  Only if there could be a governance layer to communication and collaboration linked to business metrics and customer metrics, could any company manage the supply chain effectively. This is where blockchain helps large and medium enterprises. Blockchain connects all the stakeholders, automates tasks, notifications, metrics to deliver efficient governance. It works across technology to bring interoperability between systems. It improves data security and traceability of data across the supply chain, making it an efficient tool for governance. 
Delivery and Logistics
Logistics and transportation costs are a growing problem impacted by government policy, regulation, warehouse and distribution challenges, inefficiencies of modes of transportation – road, rail, water and air.  Companies have understood the need of a comprehensive technology stack involving Telematics, telecommunication systems with 5G internet that can redefine the future in logistics.However, a layer of IoT enabled blockchain can help improve efficiency in the hub and spoke model, improving governance, exchange of information and communication. 
Accounting
This is the backbone of every financial transaction. Accounting measures the expenses and costs of the individual process when all the products are delivered. It also guarantees regulatory compliance and enables supply chain managers to gain insights into overall performance with real-time data. 
Human Resource
Human resource management is an important piece of supply chain management. It involves resource allocation ( contract and full time), timely management of payrolls, performance tracking, and working closely with leaders and managers to achieve desired metrics. The communication between HR leaders, managers and partners happens using HR tech, just like Fintech for Finance. All these different techs add to the complexity in terms of communication, metrics and data silos, impacting productivity and efficiency of the supply chain. Blockchain helps in bridging these gaps effectively through its smart contracts. 
Retail/Pre-sales
After market and retail is one big ocean by itself often detached from the rest of the supply chain, having its own technology and process needs. In the automotive industry, the data silos are a cause of concern – The aftermarket retail and service centers have their own process and mechanisms to govern the operations which are disconnected from the rest of the supply chain activities resulting in inefficiencies!   
Why do businesses need competent supply chain governance?
40% of supply chain supervisors declared data sharing and integrity across their supply chain challenging, and the challenges have never been greater. Disruptions in supply chains drive increased costs and, more importantly, loss of revenue. These disruptions are exacerbated by inefficient processes that rely on neither timely nor trusted data.
Enterprises want supply chains to be transparent, resilient, and agile to handle various shocks from lockdowns and economic slowdowns. Blockchain compels trust, clarity, and accord across all stakeholders as an element of your supply chain technology. It maximizes flexible business outcomes while benefiting each participant.
How is blockchain exceptionally suited for Supply chain governance? 
Modern supply chains manage data, services and communication in silos. Modern supply chain management systems are geared up to be efficient and not there yet. The missing link is the governance across systems. Supply chain management integrated with blockchain leads to better product and service quality, timely delivery, reduced expenses, engaging customer experience, and increased profitability.
Effective blockchain integration can increase the value of the supply chain cycle through:
Forecasting delivery problems and inventory shortages
When the number of product orders exceeds the manufacturing capacity or the delivery capability, the buyer can raise concerns about poor service or untimely delivery. Integrations of IoT blockchain enables data analysis, prediction and preempted governance modules for stakeholders, which allows supply chain managers to anticipate the shortage of deliverables before the buyer feels disappointed.
Dynamically optimizing price 
Most of the manufacturing consists of seasonal products with a limited shelf life. After their seasons' pass, these products are of no use and typically get scrapped or sold at lower prices at the end of the season. Many industries, including airlines, and hotels, adjust perishable "products" prices dynamically to satisfy the market. Blockchain with a layer of analytic tools can solve this problem; by forecasting and minimizing surprises, with timely delivery of goods and service.
Improving the redundancy in delivery and inventory
Blockchain enables supply chain managers to allot resources dynamically and organize the manufacturing and other processes based on the actual orders, sales forecast, and promised delivery of raw materials. Manufacturers can guarantee a fixed product delivery date when the order is placed, as all the logistic and inventory data is simultaneously available for monitoring — significantly reducing incorrectly-placed requests.
Connected to everything
Blockchain can easily access unstructured data from social media, structured data from the Internet of Things (IoT) devices, and more conventional data sets unrestricted through ERP and B2B integration mechanisms. It can also confirm the taking off of shipping and delivery of products through GPS and other sensors.
Collaborative ecosystem
Blockchain improves cooperation with suppliers and other intermediaries by sharing available data. It integrates with increasingly growing cloud-based commerce portals to enable multi-enterprise collaboration and engagement for better delivery of products and services to their consumers.
Cyber-aware
Blockchain allows users to access encrypted data, only available to members of the respective network. It hardens the supply chain systems and protects them from cyber fraud and hacks, an enterprise-wide concern.
Cognitively enabled with new gen technology
The blockchain can also utilize AI platforms to enable the modern supply chain to collate, coordinate, and conduct decisions and actions across the chain. Most of the supply chain functions get automated and processed with self-learning.
Comprehensive
Blockchain analytics capabilities are scaled with data in real time. Insights become thorough and fast. Latency is completely reduced or eliminated as data connectivity among blockchain participants is available on the corner.
SoluLab is working with large and medium enterprises to solve their supply chain problems, reduce bottomline, scale business, and improve profit margins. Contact us to know more.