What is the secret sauce to rule the market and win customers with popular food delivery apps like the Deliveroo, GrubHub or Postmates? In order to go for online food ordering app development that results in maximum customer satisfaction, you must delve deeper into the details about what the customers need from your app. The winning factor of a mobile application lies in the research. A company can use the findings to establish its brand in today's competitive market.
So, if you are thinking of developing a food ordering app, knowing your customers is very crucial. What are the expectations of customers? Why do they choose food apps?
Need for Food Ordering App Development
As per Statista, the on-demand food delivery market will show an annual growth rate of 17.7% resulting in the market volume of a whopping $234,206 million in 2022.
Also, if we have to talk about the largest segment of food delivery, it is 'Online Takeaway' with a market sizeof $110,044 million in 2018.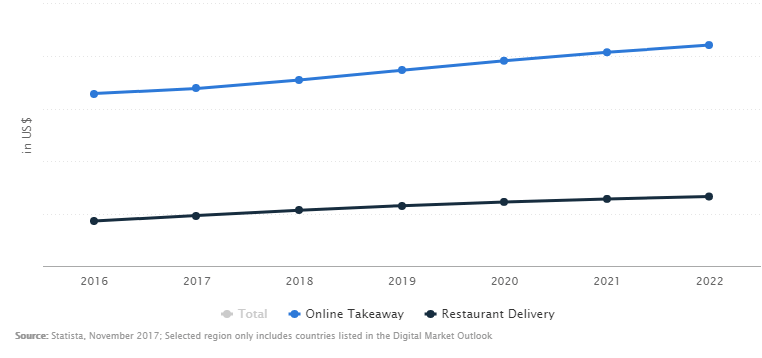 The food delivery market has an immense potential for robust growth. Besides, there are never-ending opportunities if startups and entrepreneurs are planning to invest in food delivery apps. But, let us know what customers need from such apps.
What Customers Expect From Your Food Delivery App?
The face of any business comprises of how you meet the expectations of the customers in an efficient way. The right on-demand food ordering app solution is what customers need the most. So, any food app development company must have the right food delivery app so that consumers can connect with restaurants and food outlets at any time.
Further, below are the expectations of users from an online food delivery app which also impacts  the success of any online food ordering app development company.
A simple user interface
An easy to use and simple user interface for users to browse through everything is what they want. Customers wish to see what you have in the restaurant, make online payments and place online orders that drive their appetite.
A simple user profile with the ability to login and maintain an account is a mandatory part of an app. Users should also be able to access the list restaurant of restaurants. Moreover, every user will like to save their favorite restaurants or dishes for easier access.
In fact, even chatbots with a user-friendly UI can make it easier for customers to place orders or clear any doubts. These are computer programs which behave just like human beings. Customers can have conversations with chatbots to get a solution to basic queries like giving answers for FAQs. They can actually make the lives of customers easier by answering basic questions instead of being an answering machine.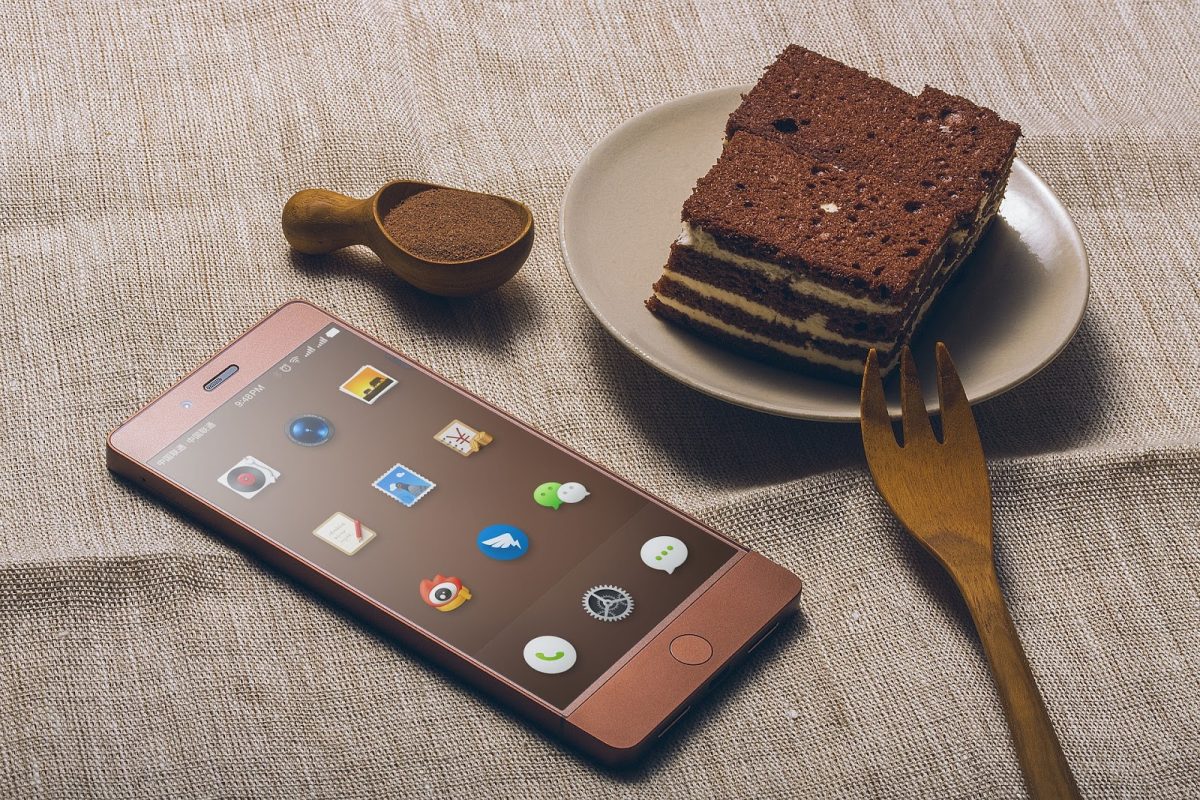 Today, any restaurant app development company has access to APIs, plugins, and other features that can improve the approach-ability of their app. For instance, iOS developers can make use of Siri to allow users to control the app with their voice. Even Android developers can use inbuilt features like GPS and Bluetooth to place their orders or locate the restaurants. Customers can share the reviews of the food even via messages in an animated and stylish way that can appeal the recipients. Besides, the emoji feature can make communication more personal and vibrant.
Easy placement of orders
Easy order placement is one of the basic features that every customer expects from a food delivery app. Apps must be able to get rid of the various issues that arise while placing orders via a phone call. A full updated version of a digital menu card will also let the customers know what types of cuisine a restaurant is offering. This will help them place orders in a faster manner. Customers don't need to waste time asking the restaurants about what they are offering.
Reservation – advance table booking
Customers always want a table reservation option for their favourite restaurants. Whether it is high-end eatery or a small restaurant, they must not find it difficult to get a table at walk-in. Not getting a table at the right time can make users feel frustrated and embarrassed.  Thus, the long waits to get a table must never be there. In fact, advanced reservation booking gives them an opportunity to plan their evening well. Moreover, it's also beneficial for potential diners to consider the wait t