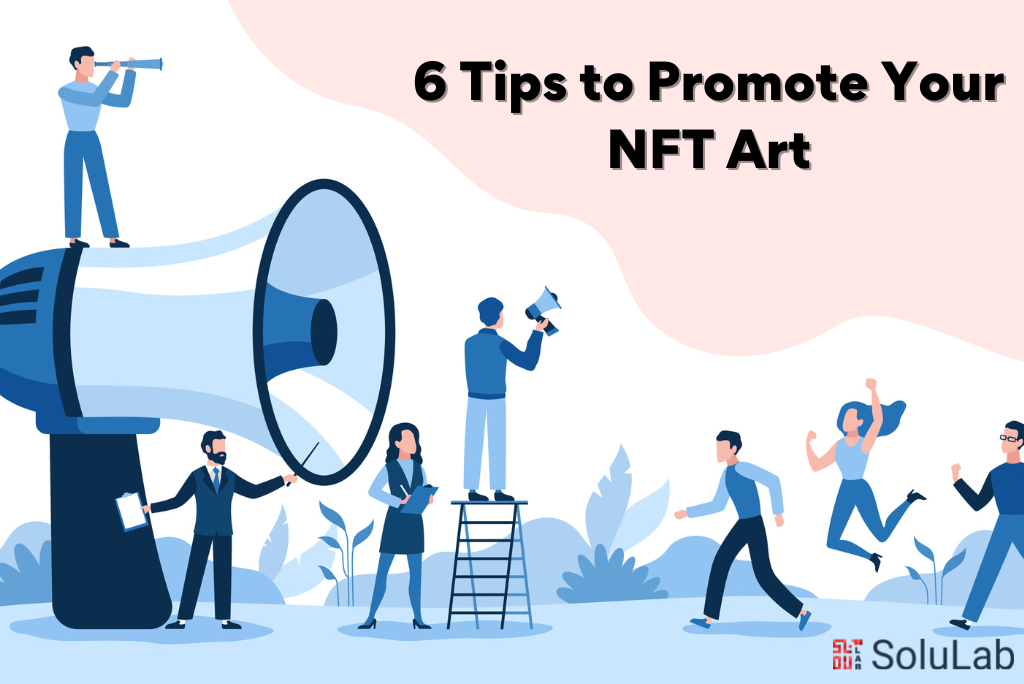 These days, minting and trading NFTs are extremely popular. Making an NFT & minting it on a well-known platform is probably an appealing alternative for digital art nft. It's crucial to realize that simply minting an NFT won't do; you are also required to learn how to market your NFT collection. It's critical that you advertise and generate excitement for your collection in this day and age when new NFT collections are often frequently introduced. The most popular NFT collections take marketing very seriously, presenting detailed roadmaps for upcoming releases. Here are some effective tips to promote your NFT artwork.
1. Promote on Instagram
Instagram is the ideal place for showcasing your NFT collection because it allows you to share digital artwork and images. Some of the most well-known musicians in the world utilize Instagram to generate buzz and increase public awareness of their impending releases. More importantly, Instagram promotion is much more practical. Simply search for appropriate hashtags and begin including them in your photo uploads. For every image, you publish, be sure to include a few keywords, and even more crucially, relevant captions. It might be a good idea to investigate Instagram post boosting if you intend to increase your reach. You may utilize Instagram Reels, Highlights, & Stories to give your fans a sneak look of sorts.
2. Use Appropriate Hashtags
Not just Instagram uses hashtags. They are a wonderful method to get the most recent information and popular subjects because they are utilized on practically all major social media sites. Finding and utilizing the appropriate hashtags may be done in a variety of ways. To begin with, you can keep a watch on the most important NFT producers and influencers in the market. The most well-liked hashtags may also be found by simply conducting searches for various hashtags. Use those hashtags whenever you publish new content to expand your audience.
3. Join Discord Servers
You must include Discord in your plan if you want to market your NFT collection. You can join a variety of public servers, including those linked to ongoing projects and those exclusively focused on promoting new NFT collections. Your audience is most likely to become more interested in forthcoming NFTs here because most Discord users are often fairly eager to invest in them. To build anticipation for your impending NFTs, you may even organize and participate in Discord activities. Achieving entry into one of those elite investment servers should be your ultimate goal. These are by invitation only, and in order to receive one, you must be an active participant on a number of public servers and develop some friendships.
4. Promote NFTs on Reddit
Reddit is another excellent platform for promoting your NFTs. Reddit is a wonderful platform to advertise your NFT collection, mostly because of its large user base. Active NFT investors frequently search through several subreddits to find interesting NFT businesses early and buy before the price soars. Reddit must be a part of your marketing plan if you're an NFT developer who's serious about success. It's crucial to project a genuine picture when you promote on Reddit. Reddit users are often quite astute, and they will quickly identify any incongruous assertions you make in several subreddits.
5. Hire an Influencer to Promote Your Artwork
Recruiting an influencer could be a smart move if you're looking to invest some money in promoting your next NFT collection. Influencers in the NFT arena typically charge a range of rates, mostly based on their audience size, fan base, and the style of promotion they prefer. Influencers may be found on a variety of websites and apps, including Facebook, Instagram, TikTok, and others. When you work with social media influencers, it's crucial to monitor impressions and results. This will enable you to comprehend the ROI you are making through the influencer better. Additionally, it will enable you to decide for yourself whether or not it is worthwhile to carry on with this.
6. Use Paid Advertising
Usually, one could do a lot using organic marketing strategies. However, a combination of sponsored and organic marketing is typically the best option for larger NFT operations.
Read more: How to Turn Digital Art into NFTs?
Running advertisements on various social media platforms and websites is paid advertising. To give your project the push it requires, it's a good idea to specify your budget and see if you can hire a marketing firm. Again, it's crucial to constantly create a narrative for your NFT collection, so depending just on paid promotion may not be the best approach.
Conclusion
The largest NFT initiatives are those with extensive support, clear roadmaps, and a strong presence across several channels. As investors can see how enthusiastic the creators are, it not only promotes trust but also creates value. You must follow suit. Combining a few of these tactics will surely be effective. Even better, you may create your NFT absolutely free and spend time advertising it through natural channels, which practically has no financial cost.