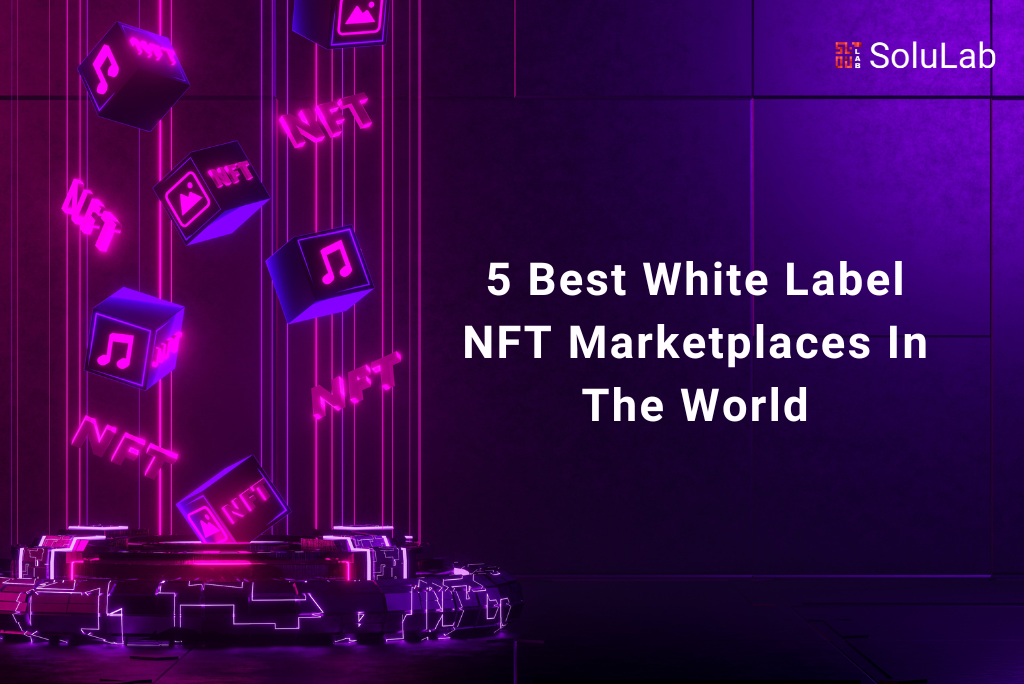 Recently, NFTs have drawn a lot of interest. With the advancement of blockchain technology, this pattern started to emerge. The use of blockchain technology is rapidly expanding, despite its early stages. The development of a White label NFT Marketplace is one of the most inventive ways for any corporation to make its entrance.
Read also: Top 10 NFT Marketplace Development Companies In The UK
The victory of the NFTs did not come out anywhere. Over the years, it has established a sizable business empire. A flood of business owners is launching their new ventures in the non-financial technology sector.
White Label NFT Market Expansion
White label NFT Marketplace Development is possible on several popular blockchains, including Binance Smart Chain, Ethereum, Cardano, Solana, Polygon, and others. To draw people from around the world to the platform and provide the most market-ready NFT marketplace platform for the users, developers adapt the White label NFT Marketplace to the needs of the market. These processes are used by blockchain white-label to create white-label NFT marketplaces.
Figure out the blockchain network

UX development

Develop tokens

Smart contract coding

Including IPFS storage

Combining the backend and frontend

Bug fixing and beta testing

Installation on the client's server
White Label NFT Market Features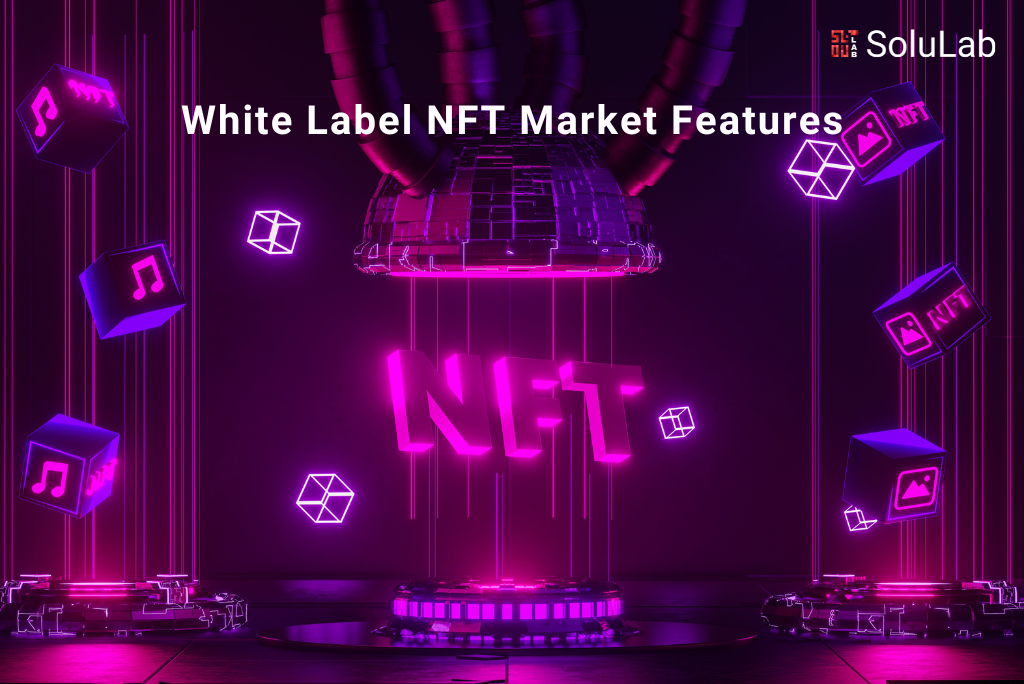 When trading NFTs from different disciplines, such as art and gaming components, the white-label NFT platform acts in the same way as the NFT platforms. Instead of creating an NFT Marketplace platform from scratch, most business owners select White label NFT Marketplace for their NFT venture.
To answer your question, there are several benefits and features to choosing a White Label NFT Marketplace over building an NFT platform from scratch. A white-label NFT marketplace is far quicker and less expensive to create and deploy than one created entirely from scratch. The opening of a Whitelabel NFT Marketplace will allow platform owners to build a profitable NFT company more swiftly.
Highlighting the different types of features:
White label NFT Minting

White label NFT Staking

Lazy Minting

NFT storage facility with IPFS

compatibility with various chains

code that is 100% bug-free

Integration of infinite wallets

several tiers of security

Optional dark and light themes

Administrator and user dashboard with several features
The 5 best white-label NFT marketplace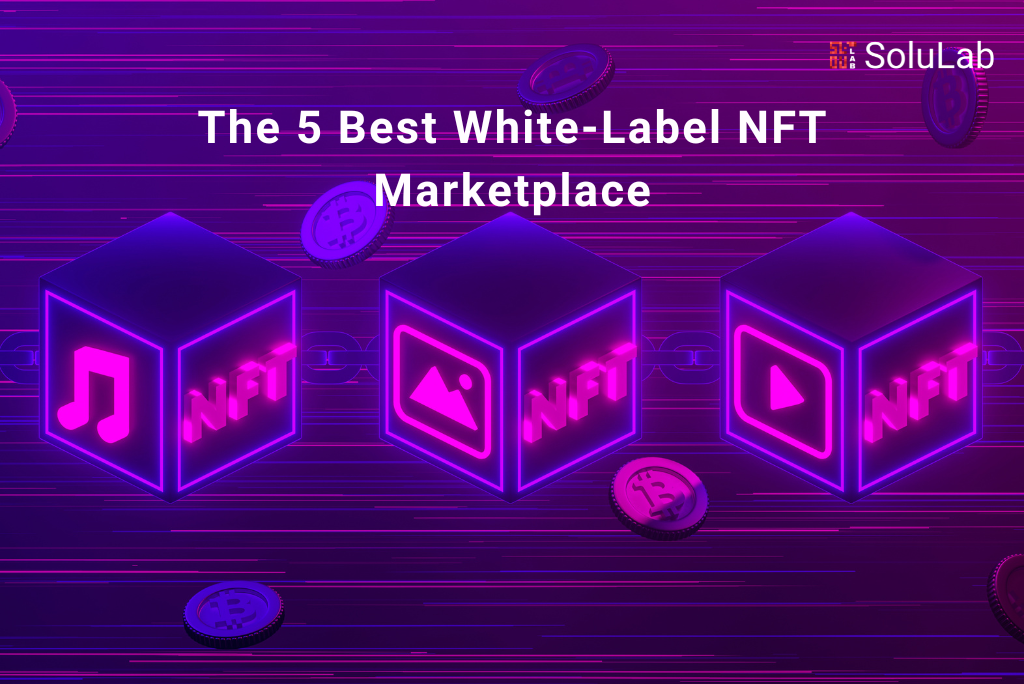 Selecting the best and most appropriate white-label NFT marketplace development company is quite important because there are many of them. We've put together a list of the top 5 businesses for developing white-label NFT marketplaces to assist you in making a good choice.
AppDupe

The white-label NFT marketplace development company AppDupe has a track record of providing the greatest product available anywhere in the world. The business provides a solid foundation with security and cutting-edge functionality. Additionally, proficient in creating the NFT market on several blockchain networks, such as Polygon, Binance Smart Chain, TRON, and others.
The organization offers post-launch help in addition to the development phase because the support team will be in charge of handling customer inquiries around-the-clock. In addition, the AppDupe marketer's team also promotes the NFT marketplace to increase visibility.
TurnkeyTown

For companies wishing to quickly enter the NFT market with an NFT marketplace, TurnkeyTown provides end-to-end NFT marketplace building services. The business is highly known for its openness, justice, focus on the consumer, and support and maintenance. NFT marketing services are also provided along with the creation, launch, and support of the NFT trading platform.
The development team aims to make unique and outstanding suggestions that will help your NFT marketplace stand out from the competition. These suggestions should be innovative and goal-oriented. They are skilled at providing NFT marketplaces appropriate for a variety of specializations, including real estate, gaming, sports, entertainment, fashion, and many others.
The company guarantees to provide the white-label NFT platform to be established on the blockchain network of your choice thanks to its strong reputation in the field of blockchain technology.

SoluLab provides complete white label NFT marketplace development solutions.  It is a prominent NFT Marketplace development firm that covers the United Kingdom, United States & India. 
NFT Marketplace Development, NFT Exchange Development, NFT Development and NFT White-Label Solution are among their NFT services.
They have serviced top-tier companies such as NFTY, Liquid Craft, XinFin, One Ledger, and others with business PMs and top-tier developers.
NFT Metaverse, NFT Gaming, Sports League, Antique and Rare Marketplace, NFT Fashion Industry, Digital Art, NFT Scaled Music Marketplace, NFT Backed Real Estate are among its NFT Marketplace offerings.
Netset Software

This Company is another respectable, developed NFT marketplace development company. Over the years, they have provided comprehensive solutions built on a variety of blockchain networks, including Cardano, Ethereum, Solana, Polygon, Binance Smart Chain, PolkaStarted, and others.
The most popular White-label NFT services include duplicates of OpenSea, SuperRare, Foundation, Rarible, and other services. You may get any of these choices, though, if you get in touch with the platform.
Inoru

One of the top white-label NFT marketplace development businesses, INORU has a skilled staff that excels in years of experience in the blockchain industry. The primary objective of the business is to offer consumers the solutions that are best for them. Making the notion tangible in the manner you require is one such.
Their adaptable white-label NFT marketplace services would show you how to distinguish from the competition with the provision of unique and cutting-edge features appropriate for your specialty. With ready-made solutions like NBA Top Shot Clone, OpenSea Clone, SuperRare Clone, Rarible Clone, and Foundation Clone. The company is also just a step away from you.
The openness and ethical practices INORU employs while developing the NFT marketplace are what set it apart and make it the best option for customers. They have so far provided several clients with all-inclusive, top-notch solutions. Notably, the organization excels at managing a variety of blockchain networks, including Polkadot, Ethereum, Flow, TRON, and many other cutting-edge technologies.
Conclusion 
Due to the large number of entrepreneurs who have entered the cryptocurrency space, the digital world is now home to a variety of business models. At the moment, the NFT marketplaces with innovative ideas are the business that is attracting the most investors' attention. Many entrepreneurs now have an interest in the cryptocurrency space because of these NFT markets. White-label NFT platforms are also established to fulfill market demands as many NFT marketplaces are launched in the digital world.