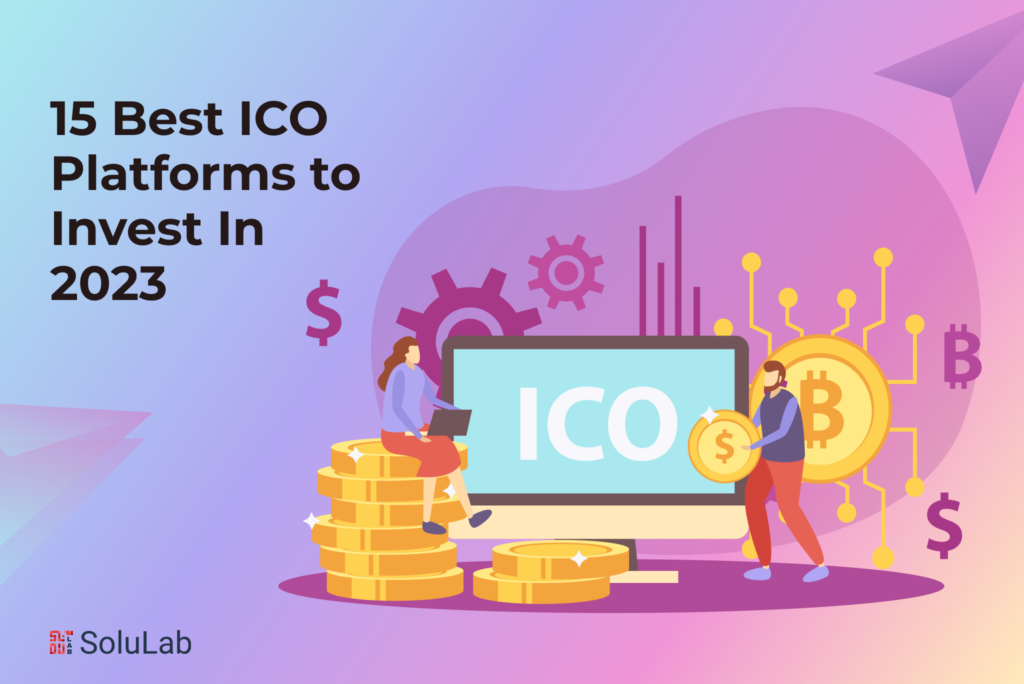 Initial coin offerings (ICOs) platforms allow entrepreneurs to generate funds by offering investors their digital tokens in exchange for cryptocurrencies like Bitcoin. These tokens possess some value, including ownership in the company, access to its goods or services, or even the ability to vote on specific issues.
Initial Coin Offerings, or ICOs, are a relatively new approach compared to an Initial Public Offering (IPO), in which a business sells shares to the general public to raise money. But, in an ICO, the business issues tokens rather than shares, which investors can purchase using digital currencies like Bitcoin or Ethereum. This blog will discuss the best ICO platform to invest in 2023.
List of Top 15 ICO Platforms to Invest In 2023
Here are the top 15 best ICOs platforms to invest in 2023;  
1. Meta Masters Guild (MEMAG)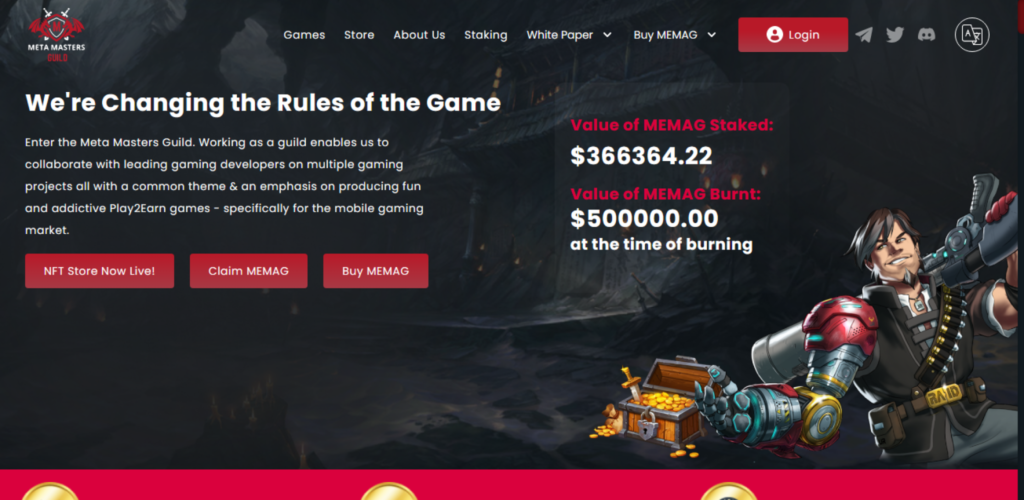 A decentralized blockchain-based platform called Meta Masters Guild (MEMAG) is one of the best ICOs to invest in. Since it offers artists and creators a new method to sell their work and interact with their audience. The MEMAG token serves as the native currency of MEMAG, which was developed on the Ethereum network.
Key Features 
MEMAG was created with artists in mind. For artists and creators to monetize their work and increase their fan base, the platform offers a variety of tools and capabilities.
MEMAG features a non-fungible token market (NFT). NFTs are distinctive digital assets representing anything, including virtual real estate, music, and artwork. Creators can sell their NFTs to fans directly through the MEMAG NFT marketplace.
Staking is a feature of MEMAG that enables users to receive benefits for holding MEMAG tokens. Users can stake their tokens to profit from the platform's earnings or support their favorite creators.
2. FightOut (FGHT)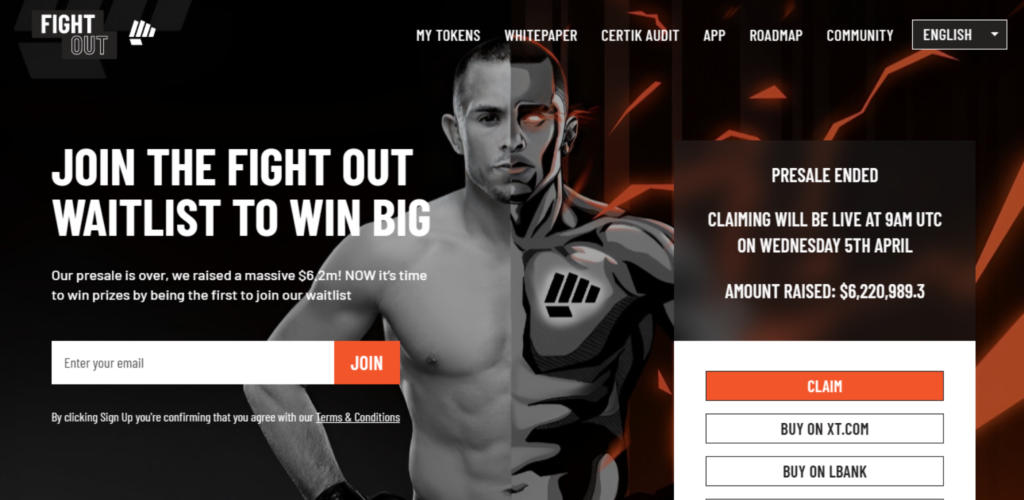 By giving players a place to compete against one another in a decentralized and open environment, the new cryptocurrency and Initial Coin Offering (ICO) FightOut (FGHT) aims to revolutionize the gaming sector.
Key Features 

The FightOut platform's native currency is FGHT. Users can donate and support their favorite players using FGHT tokens to pay event entrance fees.
FightOut uses smart contracts, self-executing agreements that can be programmed to carry out specific tasks automatically. As a result, the tournament process may run more quickly and automatically while being more transparent and secure.
Players who place well in tournaments or win can receive rewards in FGHT tokens. Also, the network has a staking mechanism that lets users get paid for holding FGHT tokens.
3. RobotEra (TARO)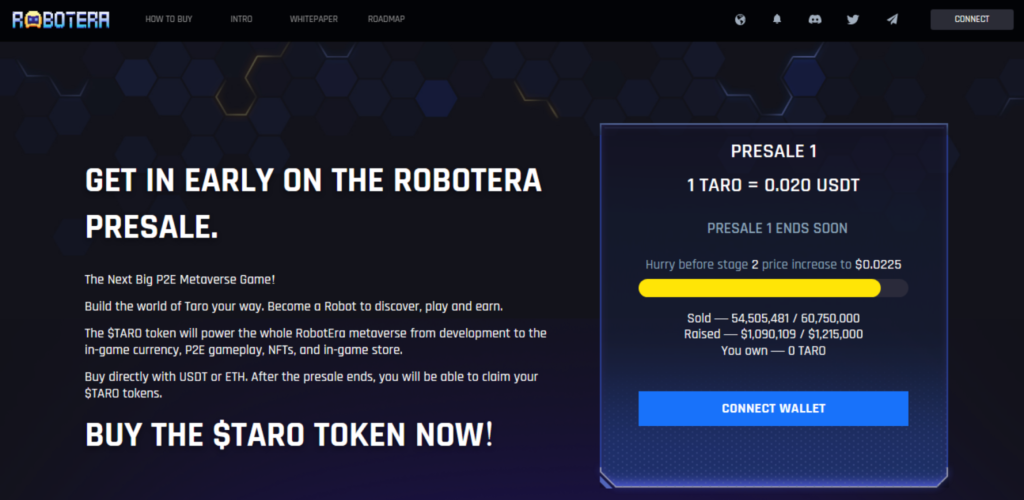 A blockchain-based platform called RobotEra (TARO) offers people and businesses a new method to access robotic automation technologies. The TARO token serves as the platform's native money, and it is constructed on the Ethereum network. The RobotEra platform's primary attributes are as follows:
Key Features 
Businesses and individuals can access robotic automation technology through RobotEra's platform. This includes automated equipment like robots, machine learning algorithms, and others to help firms increase their productivity and efficiency.

The platform's native currency is the TARO token. Using robotic automation technology and paying for goods and services on the network are possible for users using TARO tokens.
A marketplace for the purchase and sale of robotics technology is a feature of RobotEra. Products in the hardware and software categories and consulting and training services are included.

4. Wombat Exchange (WOM)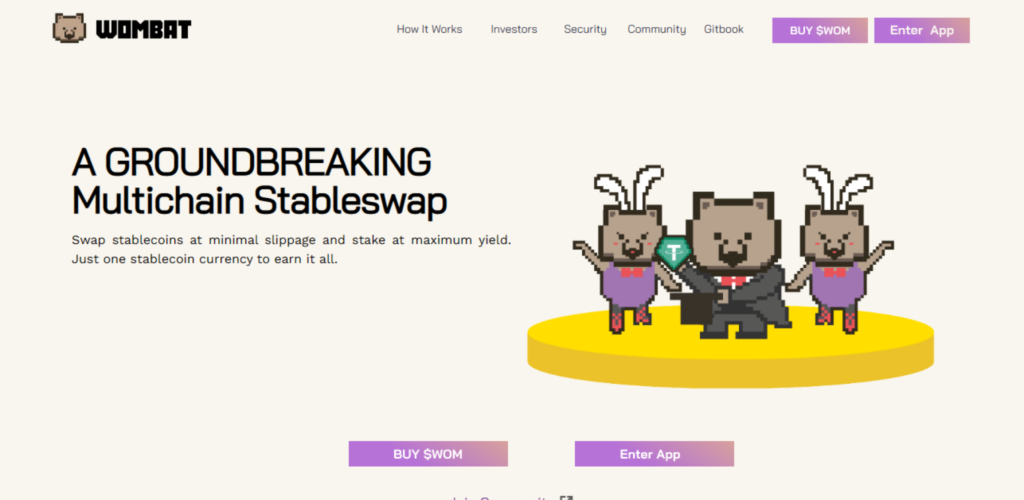 Users of Wombat Exchange (WOM), a decentralized cryptocurrency exchange, can trade different cryptocurrencies safely and effectively.
Key Features 
Supports a wide range of cryptocurrencies
Many cryptocurrencies, including well-known ones like Bitcoin, Ethereum, and Litecoin, as well as many more, are supported by Wombat Exchange.
Wombat Exchange has reasonable trading fees at a fixed rate of 0.1% for all trades.
Wombat Exchange enables quick and effective deals with just an average transaction time of under one second.
Both beginner and experienced traders may easily navigate Wombat Exchange's user-friendly layout. Additionally, the site offers several tools and services that assist customers in managing their trades and keeping track of their portfolios.
5. Dash 2 Trade (D2T)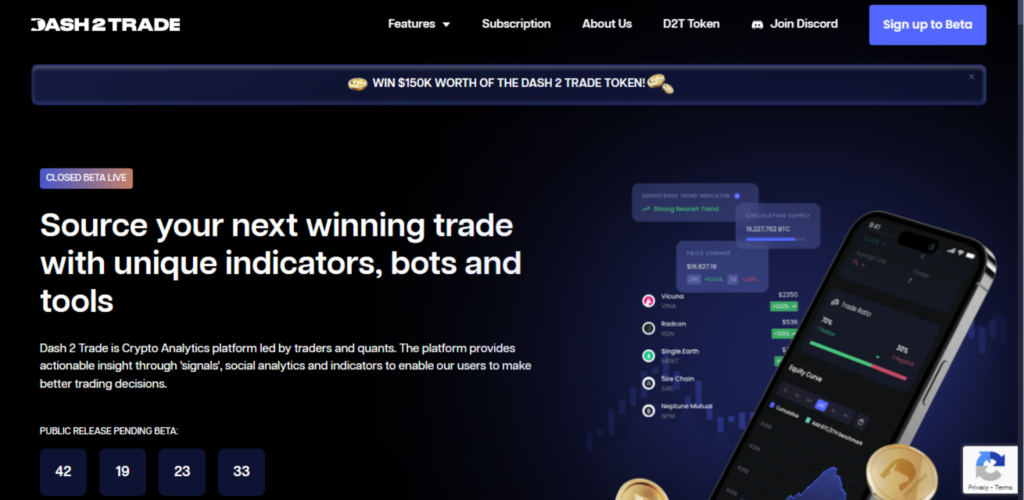 Dash 2 Trade has decentralized trading by allowing users to share ideas and gain knowledge from one another. The community is informed of the top-performing strategies through the platform. Also, it holds weekly price prediction contests and awards winners.
Key Features
Dash 2 Trade provides both technical and fundamental data. Investors can monitor what institutional investors are doing and adjust their positions as necessary.
Moving averages, bands, and order book data from exchanges are among the technical indicators offered by Dash 2 Trade.
The strategy builder tool allows investors to create trading plans and test them in virtual environments that imitate real-world market conditions without risking their own money.

6. IMPT (IMPT)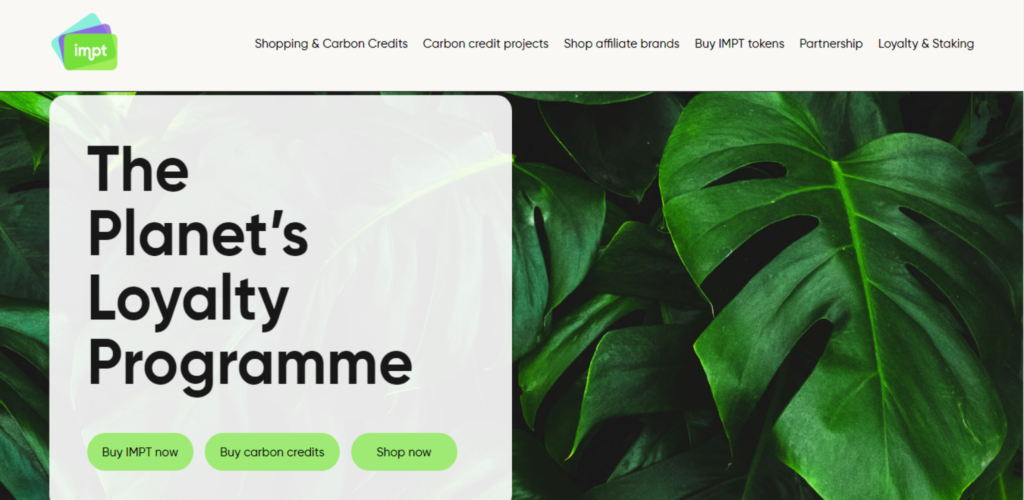 A sustainable cryptocurrency project, IMPT (IMPT), intends to address the climate crisis by using blockchain technology to finance green projects. The initiative's main objective is to establish a circular economy that encourages people and businesses to reduce their carbon footprint by rewarding environmentally responsible behavior.
Key Features 
The project uses a Proof of Impact (PoI) consensus process that motivates users to perform actions that lower carbon emissions or support other green efforts.
Carbon credit marketplace 
It is a market where individuals and organizations can buy carbon credits produced by sustainable activities like carbon capture projects or the creation of renewable energy.
7. Kryptview (KVT)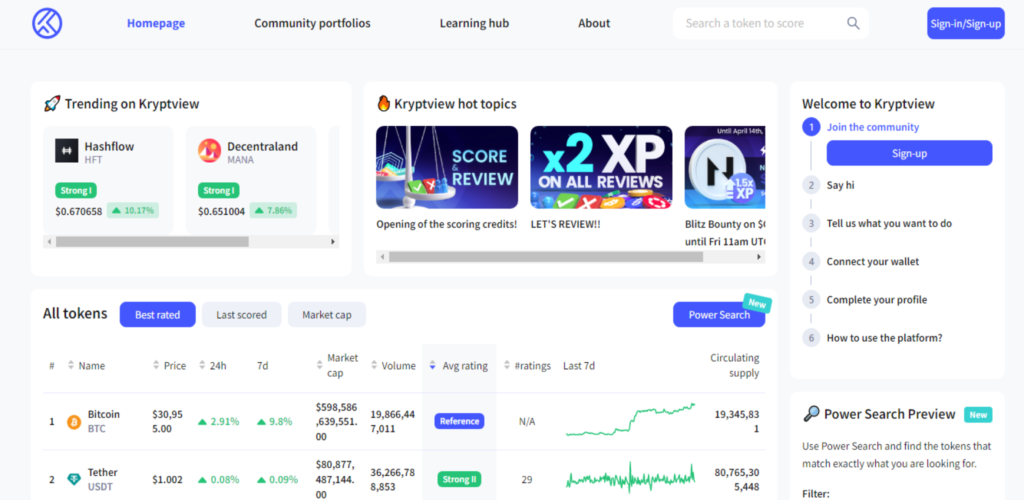 A new cryptocurrency initiative called Kryptview (KVT) aims to establish a research-to-earn ecosystem with a unique use case. Users are rewarded on the platform for taking part in various research tasks like trying out new items, answering questionnaires, giving comments, and more.
Key Features 
Users who participate in research activities on Kryptview are rewarded with the KVT token, which can be used to purchase on the platform.
It is more inexpensive to take part in research activities and utilize the KVT token thanks to the platform's low transaction fees for users.
8. CowSwap (COW)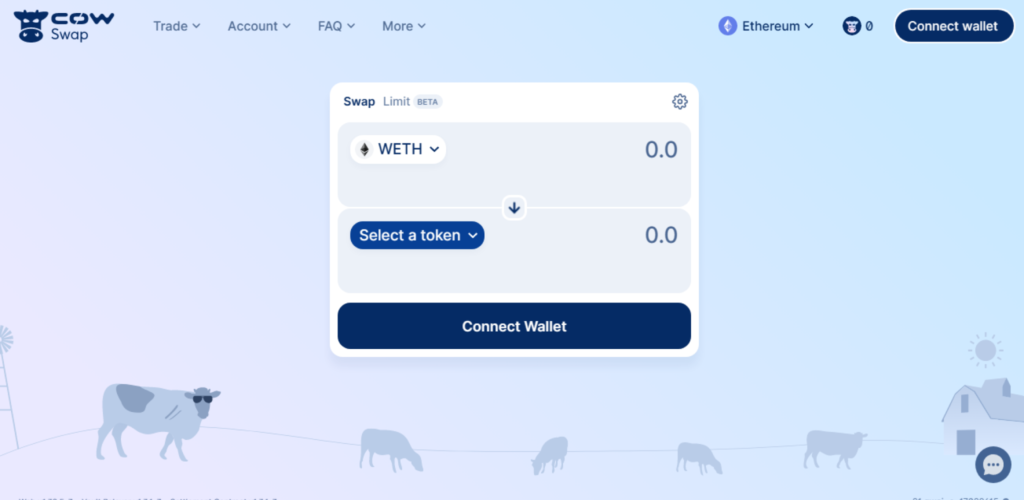 A decentralized exchange (DEX) aggregator called CowSwap (COW) strives to offer customers a "gasless" way to trade cryptocurrencies. To provide consumers with the best pricing for their trades, the platform gathers liquidity from several DEXs.
Key Features 
CowSwap does not charge consumers a gas cost for their transactions, unlike many other DEXs. Instead, the platform pays the gas fees on behalf of its users using its token, COW.
Aggregation of several DEXs
CowSwap gathers liquidity from various DEXs, including Uniswap, SushiSwap, PancakeSwap, and more to give users the greatest pricing for their trades.
The aggregator algorithms of CowSwap are meant to minimize slippage and guarantee that users receive the best rates for their trades.
9. Tamadoge (TAMA)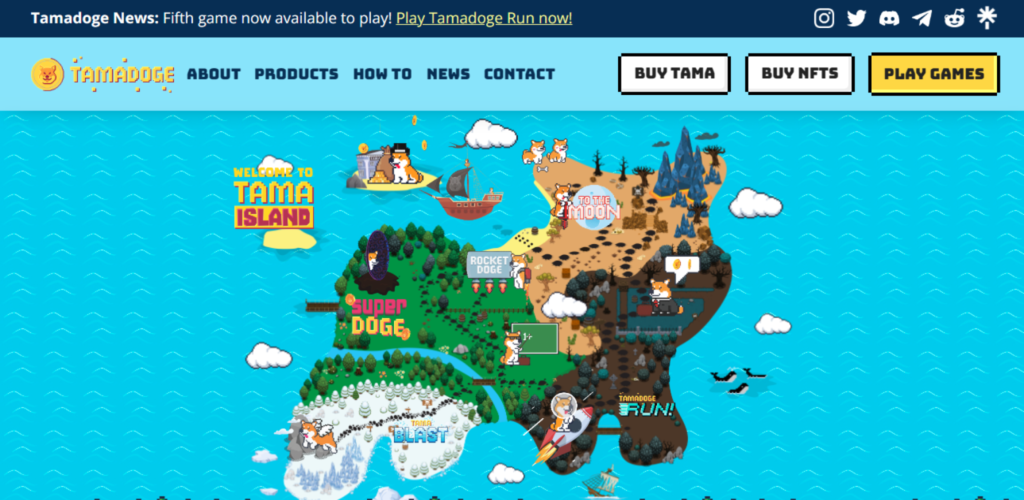 A decentralized finance (DeFi) initiative called Tamadoge (TAMA) aims to establish a new ecosystem where traders and investors can operate. It is based on the Binance Smart Chain (BSC) and uses an original strategy for rewarding traders and liquidity providers.
Key Features 
Tamadoge users can engage in yield farming, whereby they can stake their TAMA tokens in exchange for rewards and help the network by adding liquidity.
Tamadoge provides traders with perks like cheaper transaction costs and other benefits for trading on its platform.
The mechanism used by Tamadoge to burn its TAMA tokens helps to raise the value of the remaining tokens.

10. Battle Infinity (IBAT) 
A blockchain-based gaming platform called Battle Infinity (IBAT) specializes in the metaverse market. With the help of virtual reality (VR) and augmented reality (AR) technology, it seeks to give its consumers an immersive gaming experience.
Key Features 
Being a metaverse game platform, Battle Infinity gives users access to a virtual setting where they can connect with other players, explore the surroundings, and participate in various activities.
Compatibility across platforms
Cross-platform compatibility implies that Battle Infinity can be accessible from various platforms and devices, such as Desktops, consoles, and mobile devices.

11. CryptoCitizen (CCASH)
CryptoCitizen (CCASH) employs non-fungible tokens (NFTs) to represent in-game assets like virtual goods and homes. It's a leading ICO platform in the blockchain gaming industry with several specific attributes.
Key Features
The gameplay of CryptoCitizen is distinctive and incorporates aspects from strategy, simulation, and role-playing games. The platform is made to be interesting and difficult, giving gamers a satisfying and enjoyable experience.
Players can own and build virtual land on CryptoCitizen thanks to its distinctive virtual real estate market. NFTs, available for purchase and sale on the platform, stand in for virtual real estate.
Players at CryptoCitizen have the chance to earn cryptocurrency by taking part in the game. By completing tasks, improving their virtual properties, and participating in other platform activities, users can gain CCASH tokens.

12. Byepix (EPIX)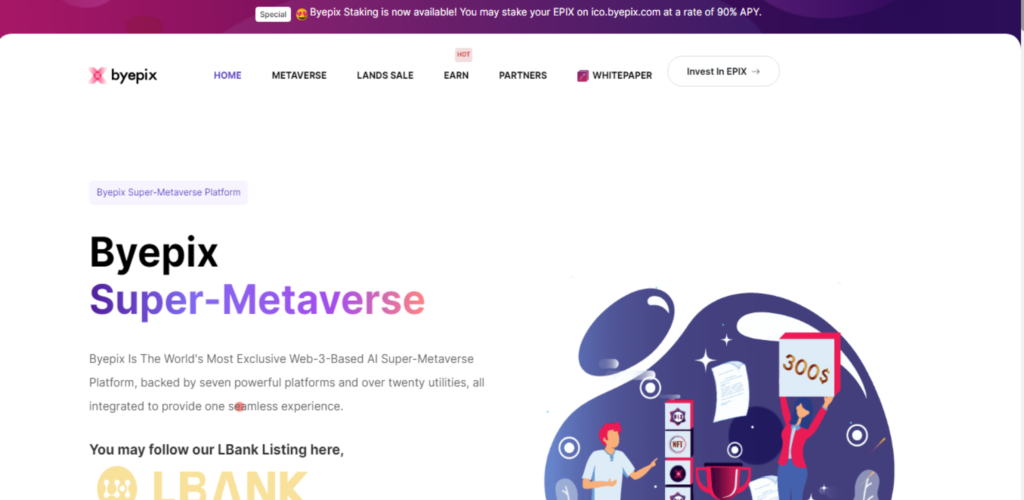 By utilizing the potential of tokenization, the Byepix (EPIX) blockchain-based platform seeks to transform the rewards and loyalty programmes sector. Due to its unique qualities, it is regarded as one of the best ICOs to invest in for producing tokenized rewards.
Key Features
Byepix creates digital tokens through tokenization that may be exchanged for rewards or used to gain access to special offers and discounts. This gives companies a more adaptable and user-friendly option to reward their customers.
Support across industries
Businesses in various sectors, including retail, hospitality, travel, and more, can use Byepix. As a result, it is a flexible platform that can help various businesses.

Businesses can easily set up and administer rewards programs with Byepix because of its user-friendly interface. Additionally, it gives users a quick and easy way to use their incentives.

13. Heroes of Mavia (MAVIA)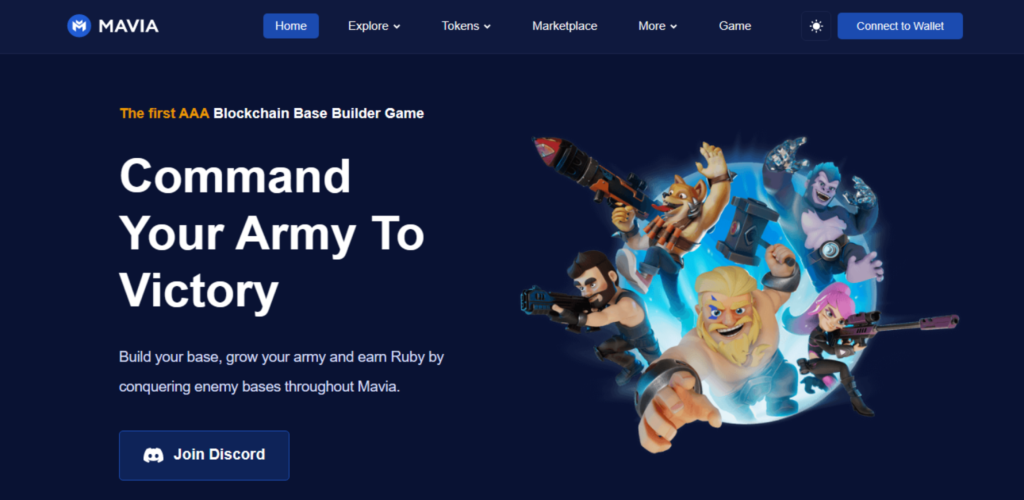 Heroes of Mavia (MAVIA), a blockchain-based gaming platform, combines a thrilling battle-builder game with play-to-earn (P2E) attributes. It's a dynamic game that lets players create their characters, gather uncommon stuff, and fight to win prizes.
Key Features
Players can create their personalized heroes in the battle-builder game Heroes of Mavia by combining a variety of goods, weapons, and skills. To create a distinctive gameplay experience, players can also change the traits and appearance of their heroes.
There is a multiplayer mode in the game that enables player-versus-player combat. Real-time combat, grouping to defeat bosses, and taking part in other tasks may all be done by players.
14. WeSendIt (WSI)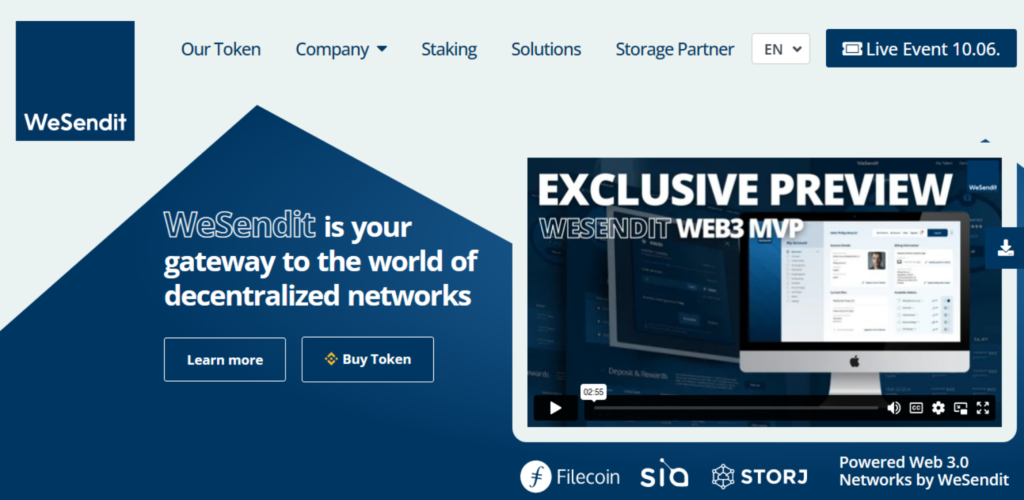 Blockchain technology is used by WeSendIt (WSI), a decentralized file-sharing network, to offer quick, private, and secure file transfers. It is a next-generation file-sharing platform that enables users to transfer data without the aid of third parties, including cloud storage companies, email providers, or other file-sharing platforms. The platform features its cryptocurrency token, the WSI token, and is based on the Ethereum blockchain.
Key Features
The platform offers quick, safe, private file transfers using cutting-edge encryption and blockchain technologies. This guarantees that files cannot be intercepted or altered and are only accessible to the intended receiver.
Being an open-source platform, WeSendIt's source code is accessible to the general public for review and modification. This makes the platform more transparent, secure, and innovative.
15. Goons of Balatroon (GOB)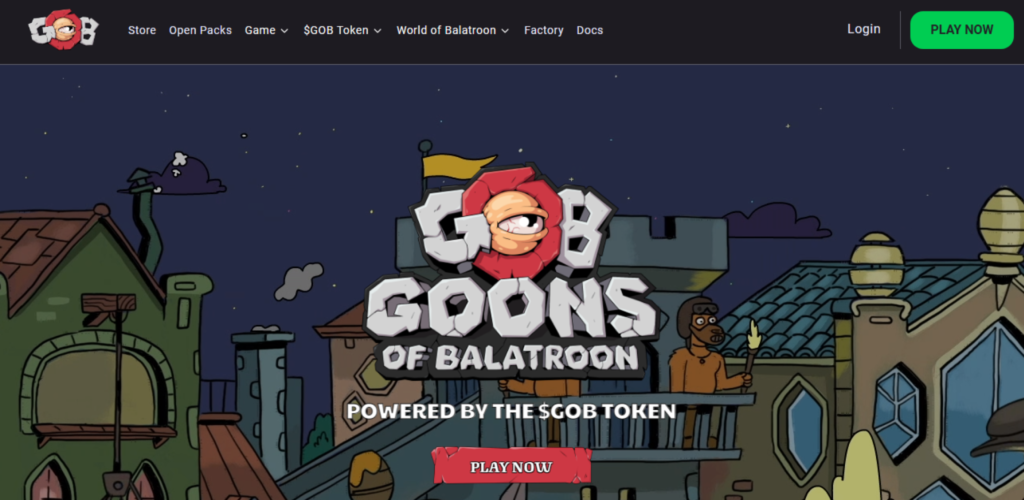 A new cryptocurrency called Goons of Balatroon (GOB) is an ICO platform that seeks to change the trading card game (TCG) industry. The website is based on blockchain technology and offers TCG fans a safe and decentralized marketplace to buy, sell, and exchange collectible cards.
Key Features 
GOB cards are produced in a finite quantity; therefore,, their value will rise as the game becomes more well-known and scarcer.
GOB provides players incentives and rewards for engaging in the game, including tournaments, special events, and the release of new cards.
Transparency and fairness
All players have an equal opportunity to obtain the rarest and most valuable cards since GOB uses a clear and fair system for releasing new cards.

Conclusion 
Investing in new cryptocurrency ventures through ICO platforms has the potential to yield high returns. Some profitable ICO projects experienced high return rates, making them profitable investments possible. However, using the best ICOs platforms to invest in cryptocurrencies can be a high-risk, high-reward proposition. Before investing, it's important to research, understand the risks, and get guidance from a financial expert.
Read also: Top 6 ICO Platforms You Can Trust
Use SoluLab to its fullest extent to maximize your project's funding possibilities! SoluLab offers top-rated ICO development services. We can help you with your brand identity, website, wallet, payment gateway integration, admin panel, whitepaper, ICO dashboard, coin/token development, smart contract development, and exchange listing. We guarantee the sustainability of our ICO projects by providing a comprehensive suite of services. Our goal is to make your project bulletproof, ready to take on every obstacle you encounter in this dynamic world. Get in touch with us now to find out more about the ICO development services we provide!
FAQs
1. In what ways do initial coin offerings (ICOs) profit investors?
Benefits of investing in initial coin offerings (ICOs) include early access to promising ventures, exposure to cutting-edge technology, and the chance to reap substantial financial rewards from your investment.
2. Where do you stand on the dangers of ICO investments?
The possibility for fraud, regulatory ambiguity, market volatility, and complete loss of investment are all hazards associated with initial coin offerings (ICOs).
3. For those considering an ICO platform, what features should they be looking for?
Consider the platform's standing in the industry, the quality of the launched projects, compliance with applicable regulations, and user-friendliness when making your decision.
4. How can I put money into an ICO?
Creating an account on the ICO platform, funding it with cryptocurrency, and then buying tokens to participate in the ICO is the standard procedure for investing in an ICO.