Our Semi Fungible Token Development Services
Unlock the potential of semi fungible token with SoluLab's specialized development services. Our team creates customized, secure, and scalable semi fungible token solutions, enabling businesses to enhance liquidity, traceability, and functionality within their blockchain applications.
Multifunctional Tokens

SoluLab provides ultra-fast characteristics validation of people and products using semi-fungible token services.

Affordable Minting

Effortlessly release your top-notch SFTs with Semi Fungible Token Development Services through cost-effective minting.

Tradability

We provide an incomparable opportunity to trade the spiffing fractionalized assets in crypto semi-fungible tokens for your project.

Gaming

The veterans of SoluLab help the smooth exchange of armaments, currency in the gaming industry, and records of gaming history without any hassle.

Open Fungibility

We design Semi-fungible tokens that can achieve fungibility even after they have been deployed and are prepared for trading.

Lightly Developable

With SoluLab, the development of SFTs is not a herculean task for developers because of its Ethereum standard.

Easy Management

Our seasoned developers design the fungible and non-fungible tokens in order to provide SFT holders with authentic and reliable management.

Immense Functionalities

With elite developers of SoluLab, incorporate automated features and eradication of NFT flaws in SFT development.

Integration and Support

We offer seamless integration of a semi-fungible token into your existing applications or platforms, along with ongoing support and maintenance services.
Advantages of Semi Fungible Token Development Services
Discover the limitless potential of semi-fungible token development with SoluLab. As a leading provider of blockchain solutions, our semi fungible token development services offer a multitude of advantages for your project, such as:

Multi-Tokenization
Easily tokenize semi-fungibles in huge quantities by a single smart contract. This multi-tokenization functionality offers the chance to quickly release an endless number of tokens.

Eliminate Asset Loss
SFTs offer tremendous help in the form of reverting tokens. It is easily possible to prevent the accidental depletion of digital assets by returning the token if any sender falls short of the requirements.

Batch Transfering
Using a certain ERC standard, you can spontaneously shift several tokens in a single transaction. Gas fees and transaction revenue is decreased via SFT offer a cost-efficient model for your business.

Implement Fractional Ownership
It enables the division of assets into smaller, tradable units. This opens up new possibilities for investment opportunities, asset diversification, and increased accessibility to valuable assets within the ecosystem.
Our Semi Fungible Token Development Projects
Experience the power of SoluLab's expertise in semi fungible token development through our exceptional portfolio of projects. With a track record of delivering innovative and customized solutions, our semi fungible token development projects showcase our commitment to driving success in the dynamic world of blockchain and tokenization.
$NFTY Token

- SFT Protocol

$NFTY, an ERC-20 token, is a DeFi reputation protocol that rewards excellence. The all-hands-on-deck team of SoluLab cracked this job of unparalleled technological development to retain the human element in the great art as digital transactions take the front row. The NFTY protocol reputation layer addresses many of the concerns both sellers and buyers have when transacting NFTs or when considering entering the market.

Read more

NFT Blockchain

- SFT Development

The expert team of SoluLab developed the one-stop-solution hybrid blockchain that enables users to create, buy, sell, trade, update as well as socialize with the NFT community conveniently. The platform allows an ideal environment for NFTs offering NFT minting, DNA, contract, validation, and addendum.

Read more

Liquid Craft

- SFT in Beverage

Revolutionizing the craft liquor business, Liquid Craft NFT Marketplace is combining the efficacy and reliability of blockchain with the stability and value of the high-end liquor market. It eliminates the need for intermediaries and lowers trading expenses by providing a global one-stop solution for buying, selling, and investing in spirits.

Read more
Our Semi Fungible Token Development Technology Stack
Why Choose SoluLab as Blockchain Development Company?
We believe in providing guaranteed results, no matter how complex your project is. We practice what we preach and we deliver what we promise. SoluLab provides first 15 days of Blockchain Development Services completely free. During this period, your team gets a chance to see SoluLab's working style and communication strategy.


Client Association at Each Stage
Center of Excellence and Research Team


Use of Latest Technologies

Agile and Lean Project Execution Approach
Our execution Process
Discovery Workshop

Here, we understand your business, goals, pain points and priorities. These multiple brainstorming sessions help us to map out the existing workflows and your future goals.

Strategy and Solution Design

At this stage, once we gather your requirements in a whiteboard session, we begin designing, prototyping, and user testing your platform or product.

Development

Programming and coding based on the designs approved by you takes place in this stage. Our development lifecycle consists of 3-stages: Alpha phase, Beta phase and Release phase.

Testing and QA

We continue our data-derived validation process, carry out in-depth QA testing, for each release of your product or platform to ensure that the final product, that is ready for the market.

Launch and Maintenance

Here, your product or platform goes LIVE. On your approval, our devs publish your product in live environments. We exclusively take care of cloud and on-premise hosting.

Support and Customer Service

To ensure continuous improvement, we perform ongoing product and platform maintenance and optimization, deploy market strategies, and provide real/fix support.
Client Testimonials
"I must say that SoluLab's technical knowledge and project management skills have amazed me. A must-have for any blockchain project. It's a big time saver when compared to the cost it would take to handle this manually."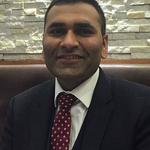 Adil Abbas
Founder, Igniter100
"They have continued to give exceptional service and support throughout the development and have always worked to satisfy our diverse demands as the project has advanced. SoluLab's White label real estate tokenization has revolutionized my investment opportunities. It's efficient, secure, and offers instant liquidity. Highly recommended!"

Scott Miller
Data Architect, Padgett Law Group
"I had heard a lot about SoluLab when it comes to the blockchain, but never thought they could do wonders while integrating real estate with blockchain. I am very impressed. We were able to reach out to hundreds of past customers and solicit reviews we certainly would not have gotten otherwise "

Shaily Srivastava
Co-founder and CEO, Acreage
Latest Blogs
Malvika
Unlock the nuances: Security Tokens, Utility Tokens, NFTs - Decoding their distinctions in the world of digital assets.
Rachita Nayar
Not only Digital Artists, but every industry is stepping up their game with the NFT revolution. Know why!
Rachita Nayar
Non-fungible signifies that it is one-of-a-kind and cannot be substituted with anything else. And Is your business NFT compatible?
Tell Us About Your Project