Introduction
Instacart is the Uber of groceries. It is a grocery ordering & delivery app which allows users – buyers, to view the list of products available in registered grocery stores & place an order to get it delivered to their doorsteps. It pitches itself as a one-hour grocery delivery app – Instacart's aggregated personal shoppers take your orders, get your groceries to you, in an hour. Buyers can get everything from fresh fruits and vegetables, meats and seafood, and home essentials delivered at home with a few taps. They save time and escape from the routine stress of driving, finding parking slots, queuing up in lines and visiting multiple stores.
With the help of an app, buyers can order fresh produce from the stores of their choice. They can set the delivery time, they want. They can use coupons, add detailed notes to the items, in the app to get exactly what they want. Buyers can make lists of their favorite items and save them for future reference. Lists can be edited while the order is in the process before being assigned to a shopper. There are tie-ups with third parties who provide useful recipes on the app for buyers. One can click on the recipes and order the ingredients for the same. Buyers can share the recipes and grocery lists with friends and family.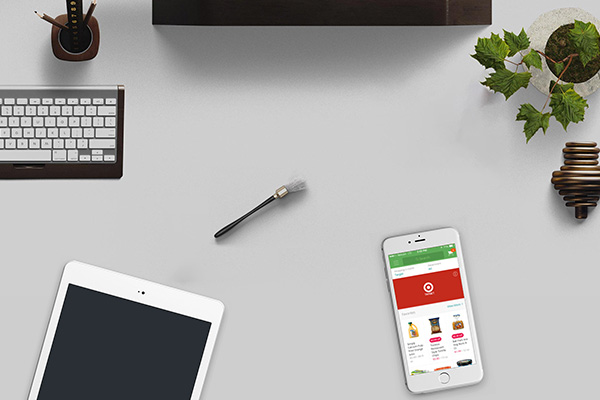 The app provides for registering as an Instacart shopper. If an app user wants to register as a personal shopper, he can fill in his details, get approved by admin, opt for the stores, buy as per the orders and listing on the cart screen, add credit card information, manage coupons, his timing, and SMS his delivery details to the stakeholders.
Stores like Shaw's, Kroger, Whole Foods Market, The Food Emporium, Super Fresh, Costco, Petco, Safeway and much more are registered with Instacart. Instacart currently serves in major states and cities of U.S. like California, Colorado, District of Columbia, Florida, Georgia, Illinois, Indiana, Massachusetts, Maryland, Minnesota, New York, Oregon, Pennsylvania, Texas, Virginia, and Washington.