Blockchain Development Services

Smart Contract Development
Designing, development, auditing and optimization of self-executing smart contracts systems based on Ethereum and other platforms to automate transactions without involving middlemen.

Dapps Development
Development of smart and tailored decentralized ethereum apps (Dapps) based on blockchain technology that are scalable, advanced and high-proficient.

Private Blockchain Development
Building permissioned private blockchain applications for any industry, any organization and save costs of infrastructure and operations.

Blockchain Consulting
Sharing of experience and expertise to advise you on your blockchain journey whether you are prepared for blockchain and how can you achieve the best in the industry.

ICO Development And Launch
End-to-end ICO launch and development services including evaluation of token model, whitepapers, website designing, smart contracts, Pre and Post ICO services.

Exchange Platforms
Assistance in buying, selling and exchanging various digital currencies through a cryptocurrency exchange.

Crypto Wallet Development
Assistance to develop digital wallets wherein cryptocurrencies are stored, transacted and maintained with the use of meticulous programming.

Hyperledger And Multichain Development
Assistance to the clients in setting up enterprise grade blockchain via open source blockchain framework i.e. hyperledger development tools and platforms.
DApps Development and Deployment
Aladin – Blockchain Ecosystem
Aladin is a complete blockchain ecosystem. Aladin provides leverage to the Dapp Developer to establish their DApps from scratch, Using the SDK provided to them they would be able to make world-class DApps that can be used in varied use cases.
Highlights of Project
High performance blockchain with Smart Contracts and DLT

Easy to use SDK and APIs to build and publish DApps in different industries

Cryptocurrency payment support to earn money from DApps

Integration of Oracle for data interaction with other blockchain networks

Decentralised data storage solution inbuilt with platform

Integration of IoT and third party API to extend DApp features

Domain Registration for DApps

Apps store to publish DApps built by third-party developers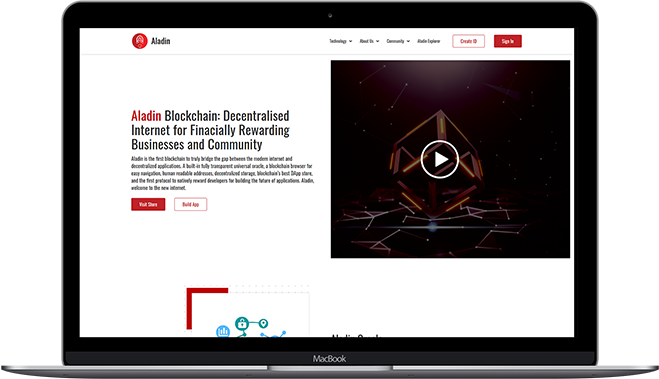 Real Estate Industry
Acreage – Property Tokenization
Acreage uses Blockchain Tokenization to digitize the real estate properties and makes possible for the buyers to invest in the portion of properties and sellers to sell portions of their properties.
Highlights of Project
Invest & Sell out different types of assets such as Apartments, Commercial Offices etc.

Keeping asset legal documents in PDF or in JPEG format on IPFS (InterPlanetary File System) Seamless change of ownership with help of smart contract

Keeping transaction records over Blockchain which is more secure

Different Investment options (Investment using Crypto Tokens, Fiat Currency as well as Offline Payment)

Quarterly asset rent distribution to the Investors based on their investment stacks

Verify the Investors and Asset Owners using KYC Documents before doing any transaction

Tokenized the Asset using ERC-20 tokens and trade them using Ethers
Blockchain-based solutions for Media Industry
Collection Account Management Application (CAMA)
A hyperledger fabric based decentralized application for Media Industry to keep major financial transactions among stakeholders transparent and secure.
Highlights of Project
Secure connection with City National Bank (USA)

Third-party Banks' API integration

dApp development for automatic transfers of fund

Smart contracts development for payment pay-out terms

Admin panel, Super admin panel and stakeholders panel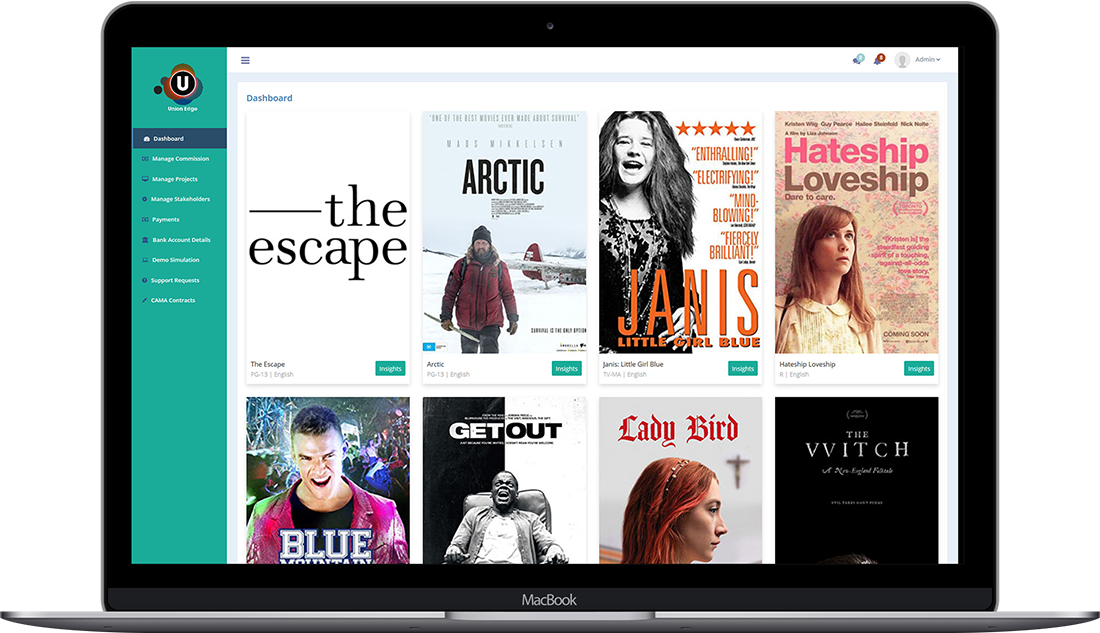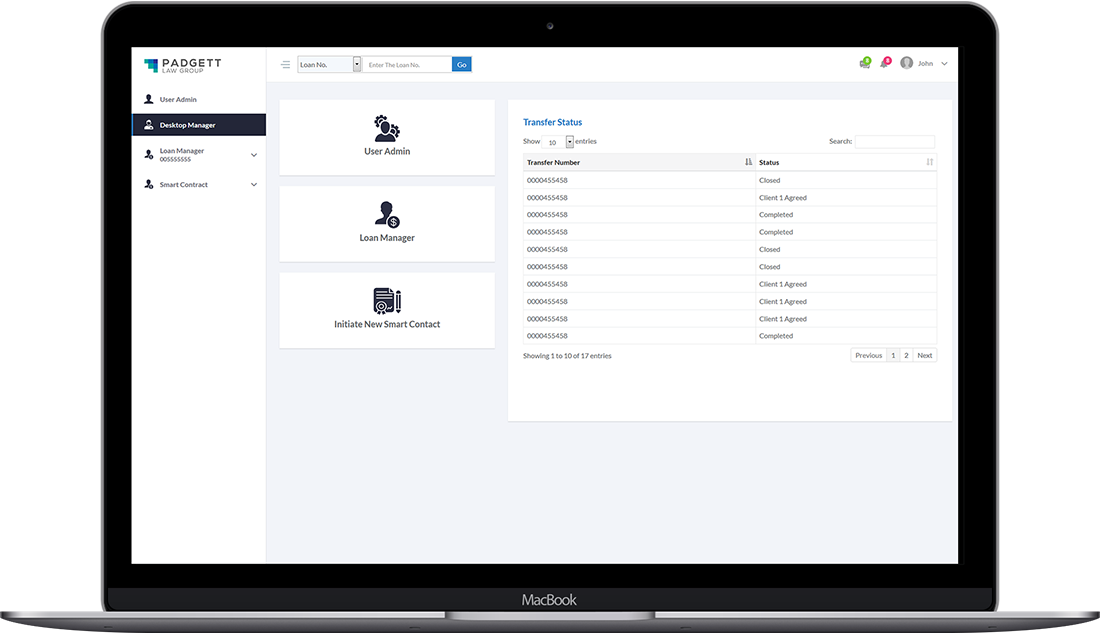 Blockchain-based solutions for Mortgage Industry
Padgett Law Group
Hyperledger based transparent and secure solution for companies involved in managing real estate loans.
Highlights of Project
Universal format for mortgage loan data

Bulk upload of loans

Easy transfer of ownership of loan portfolio

Smart contracts development for event codes

Admin panel, desktop manager and loan manager
World's first decentralised online advt platform
ClickTool
A digital marketing platform powered by blockchain that enables users to receive detailed web traffic insights.
Highlights of Project
ERC 20 based smart contracts for Tokens and ICO

Android, iOS and Web wallet (HD Cryptocurrency Wallet)

APIs for Admin Dashboard

Crowdfunding website

Investor Dashboard with KYC / AML

Admin Panel to monitor and control ICO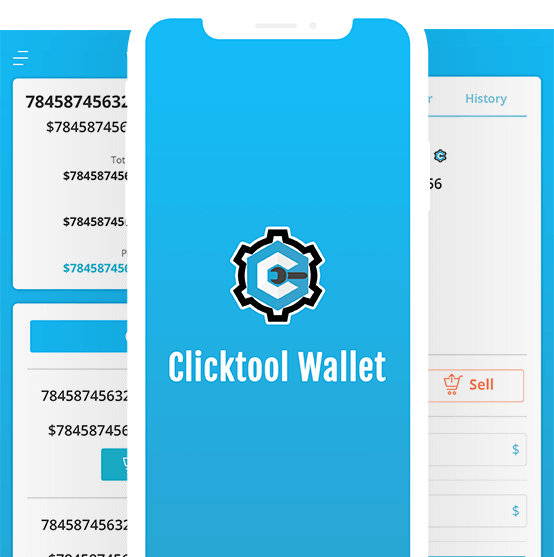 Tools and Technologies We Explore

Hyperledger

Ethereum

Solidity

Cryptocurrencies

Government

Healthcare

Real Estate

Banking
Entertainment

Insurance

Retail

Supply Chain
Recent Blogs
Akash Guha
DeFi is growing exponentially after the cryptocurrency boom. Businesses and startups admiring DeFi technologies will surely take it to the next level.