Aladin: dApp marketplace development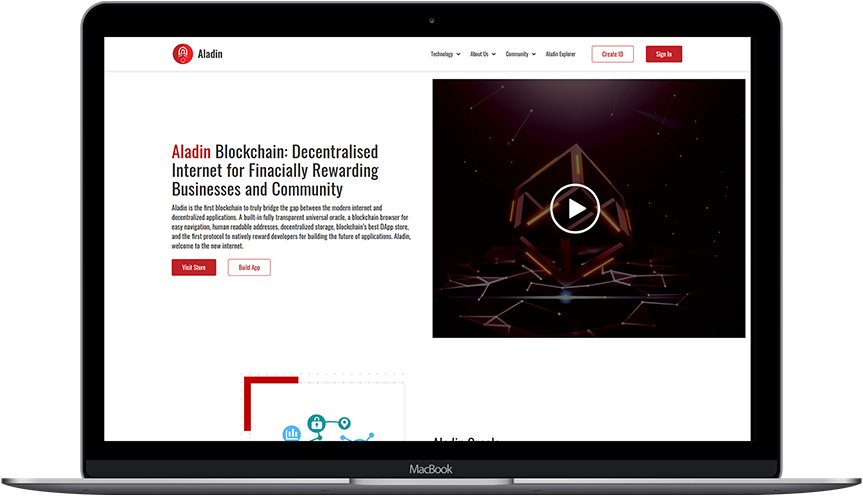 About
About
We entered into a Blockchain based marketplace development agreement with our client: Adil Abbas, Igniter100, London, UK in the second quarter of 2019. Igniter100, based in London, UK, provides capital and an offsite incubator environment to assist FinTech startup. The agreement was to develop fast and flexible blockchain based platform to develop, publish, license and sell DApps for 'Igniter100'.
Challenges
Challenge
On finalisation of the contract for the project MCM, we assigned our subject matter experts for analyzing the requirements and discussed with the client to get clarification. We presented a detailed scope of work proposal and built their trust to develop this platform. their were definitely challenges since technology is new in the market. But, our expert team of developers were able to meet each and every challenge. Our team provided facilitation, technical and business model support for discovery and analysis to meet their objectives.
Solution
Solution
The Aladin platform consists of a DAG network with smart contract capacities, Live API integrations, off-chain data storage solutions with on-chain verification, an SDK kit, and a DApp store where users can license and sell both DApps and SDK tools.
Easy to use SDK and APIs to build and publish DApps in different industries
Cryptocurrency payment support to earn money from DApps
Decentralised data storage solution inbuilt with platform
Major features of this platform includes: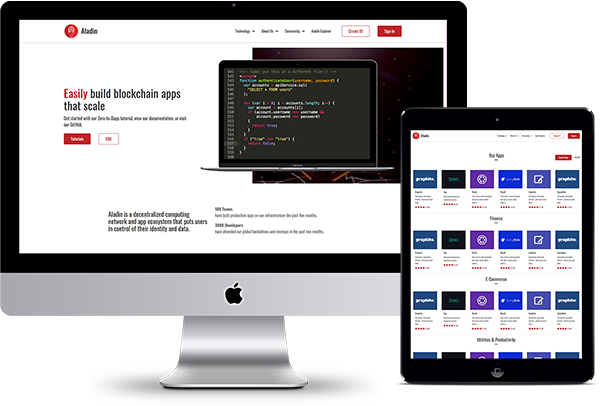 Apps store to publish DApps built by third party developers
Unique selling points of Aladin Project: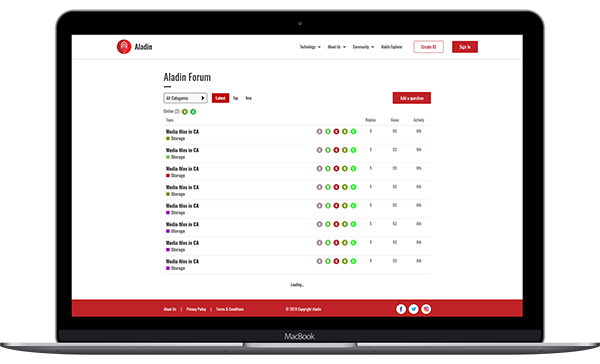 Easy to use SDK and APIs to build and publish DApps in different industries
Blockchain-based benefits: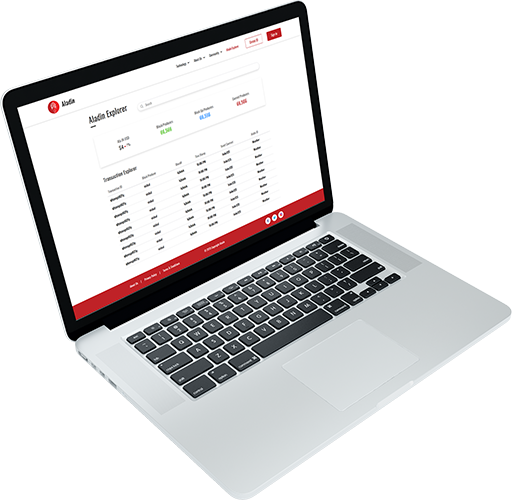 Cryptocurrency payment su