SOSH: A Next Generation Wallet for Your Social Life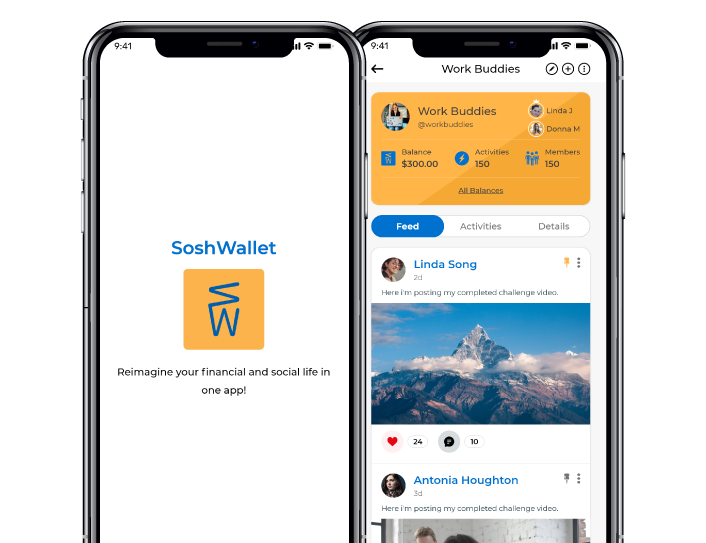 Blockchain-powered, a secure digital wallet to receive, pay, fundraise, disburse, and spend. A robust digital wallet, which also offers the benefits of social media. With Sosh, you can chat, feed, post, and also get calendar features, along with the innate benefit of digital transfer of funds. Sosh uses hyperledger fabric-based blockchain to assist intermediate and external relocation of tokens.
Facilitated by smart contracts, Sosh is a secure and transparent platform for settlements. A social group built on trust and compatibility, paving the way for the next generation wallet. For every Sosh account, you can have liked sub-Sosh accounts, the transactions of which are easily traceable. The new revelation in digital wallets that manages time, money, transactions of a social group with commerce and ticketing features.
Since a social digital wallet is a different and fairly new approach, there were a lot of challenges that stood in our way. Since the fund's transfer to a variety of accounts, tracking the disbursement of the same was not easy, but the issue was actively solved and proper measures were reinforced to provide appropriate information to the users.
The mapping and configuration hierarchy contributed intensively to the development of the wallets. Constructing this hierarchy was not a piece of cake. In addition to this, another obstacle was tracing different elements of the contracts such as coupons, sponsorships, points, revenue, etc. from other individuals.
Integrating APIs for smooth operations on mobile applications is often a crucial process to provide a good experience to the users. But, we thrive to accept the challenges and effectively overcome them with our expert team.
Micro contracts and Smart Contracts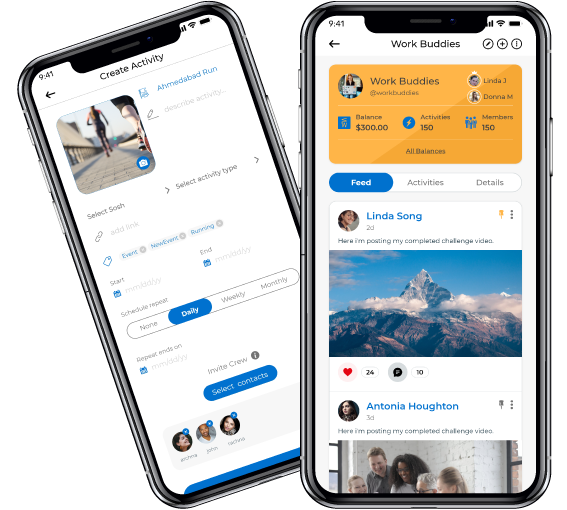 The smart contracts are based on the social contracts which are fueled by Sosh goals. These Sosh goals carry certain limits pertaining to the time period, dollars, etc. One interesting feature here, that deserves your attention is the presence of micro contracts that exists because of the activities amongst the social groups.To supplement these contracts we have enforced a Calendar feature to help you keep track of events and contract activities.
PCI Compliance and API Integration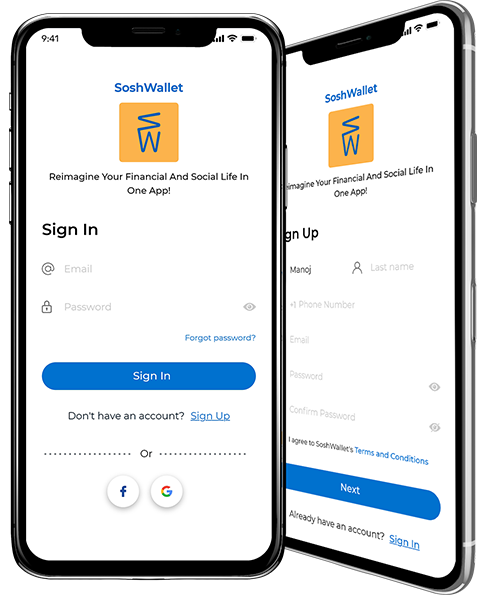 PCI compliance becomes an important aspect when you are dealing with the mobilization of assets. And we guarantee to uphold the desired level of standards and comply with the policies.
API integration is required while using utilities such as ticketing, payments, tracking of funds, etc. These are also adopted to provide you a seamless mobile application experience.
Payments and Wallets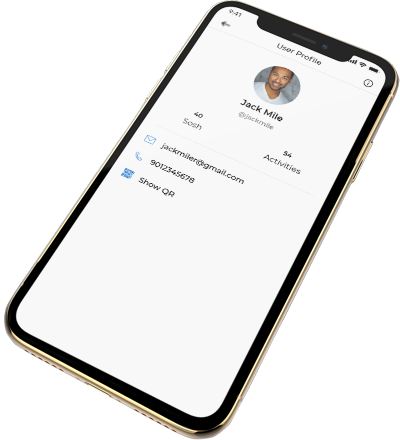 The banking information is saved to monitor money movements, authentication of the accounts, and support recurring payments. To address the challenge of fund-tracking, D3.jc library was put into use and promises effective results.
Our business analytics and management team keep a close eye on the group wallet hierarchy and the flow of funds within and outside the groups.
Barcodes and Tracking
Barcode scanning provides you deep insight into all the transactions associated with that particular barcode. It can also be put to good use when it comes to tracking multi-currency, hours/time, duration, items, sales (items and prices, discounts), fees, points, donations, sponsorships. This feature, however, does not completely depend on the barcode and can be accessed through your wallet as well (this limits to the transactional activity of your wallet).
Technology Stack
Technology

Node JS

React JS

Hyperledger

Kotlin
The system has been built on tight security measures and privacy compliances that prevents tampering of your data and mismanagement of your assets. This has resulted in a surge in our customer base, since the launch, as we move towards our destination. We are happy to leave our clients happy by giving them accessibility to an easy, quick, and safe wallet. Every challenge we have taken up has always put up in a higher position than before. And we flourish and consistently set higher goals to deliver a pleasing experience to our users.
Work speaks louder than words