Apptoto – Appointment reminder and messaging service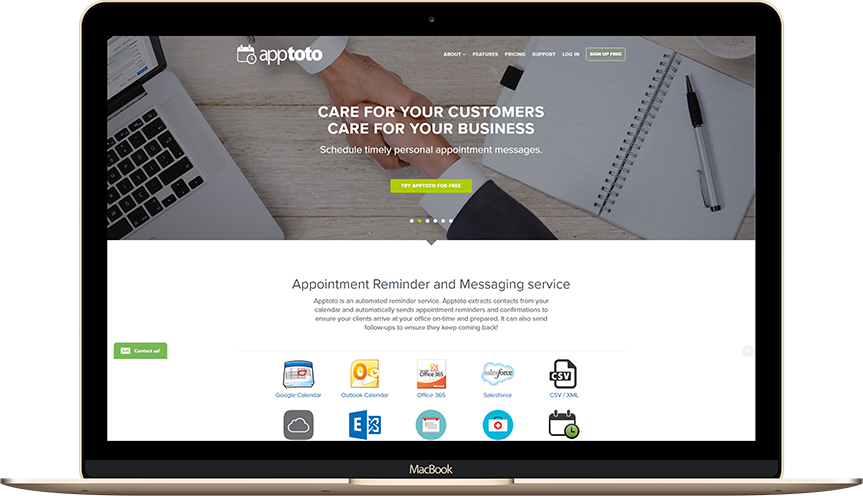 About
About
This came as a very first web development project of SoluLab. Nonetheless, it was not a normal website development. In fact, it is a system that reminds you of your appointment and sends respective messages to respective parties. Our client approaches us with their crystal clear vision to develop a must-have application for any professional.
They conveyed their vision of creating an easy to use, and affordable, automated appointment messaging system that works with users' existing calendar, CRM, and scheduling software in order to grow their revenue as well as improve bottom lines. Their vision was translated into a perfect understanding by our developers. The particular solution was developed keeping in mind the frustration of missing appointments on both ends.
Challenges
Challenge
With so many competitive products available in the market, it was quite challenging to build a website for the product that stands out in the crowd. We have to completely understand their system that extracts contacts from users' calendar and automatically sends appointment reminders and confirmations to ensure their clients arrive at your office on-time and come prepared. Also, it sends follow-ups to ensure client retention!
Solution
Solution
Our enthusiastic development team developed creative website based of CRO principles and SEO disciplines. We highlighted all benefits that Apptoto was expected to provide to its users like automated appointment messaging service that not only helps users in decreasing scheduling confusion, but also to a great extent eliminates it. Further, it can also eliminate the staff support and expenses required to maintain the schedule. The service is an incredible value. A sneak peak into the process of website we developed:
Information gathering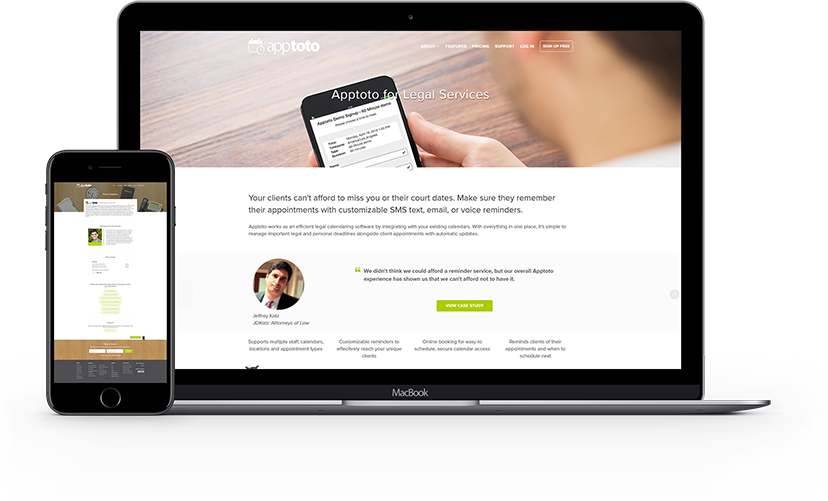 We gathered information through a well crafted questionnaire that helps to develop the best strategy for further project management.
Planning and wireframes
On the basis of gathered information, w