Our DeFi Lottery Platform Development Services
DeFi Lottery Platform Consulting

SoluLab's DeFi lottery platform consulting service offers valuable insights to businesses regarding the journey towards creating a highly functional DeFi lottery platform to ensure a smooth venture into the field.

DeFi Lottery Platform Development

Our team of expert DeFi developers helps build top-notch and versatile DeFi lottery platforms from scratch that readily serve the intended purpose of use to ensure a hundred percent satisfaction among all.

DeFi Lottery Platform Wallet Creation

Wallets happen to be a crucial component of the DeFi lottery platforms, and hence SoluLab helps create functional DeFi wallets perfectly suitable for all DeFi lottery platforms to carry out transactions.

DeFi Lottery Platform Smart Contracts

Our team of experts helps create entirely autonomous smart contracts that play a vital role in the proper verification of transactions, settlements, or agreements without the involvement of any third party.

DeFi Lottery Platform Integration

SoluLab's DeFi platform integration services help to add new features and functionalities to the already existing platforms or integrate an entirely new platform into an existing business process.

DeFi Lottery Platform Maintenance

We offer DeFi lottery platform maintenance and support services & solutions to make sure that the platform functions smoothly in all aspects without any kind of problems or interruptions.
Our DeFi Lottery Platform Development Technology Stack
Why Choose SoluLab as a DeFi Lottery Platform Development Company?
SoluLab is a well-known DeFi lottery platform development company offering comprehensive DeFi lottery platform development services to help businesses launch their own decentralized lottery platforms. We help businesses to unlock the true potential of DeFi lottery platforms with our expertise.

7+ years of industry experience

Superior technical prowess in blockchain
Expert team of DeFi developers

Quick turnaround time for projects

Use of modern tools and technologies

Guaranteed and meaningful outcomes

Complete support after development

Competitive pricing structure
Client Testimonials
"I was simply awestruck by the service received from the team of SoluLab. Our satisfaction knew no bounds, and we consider ourselves lucky to have partnered with such a dedicated team of experts. "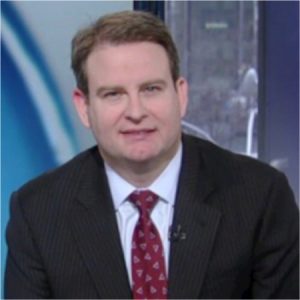 Darren WolfBerg
Founder,
DLCC
"I am extremely happy and satisfied to choose SoluLab for our project. Each of the members of the team was an expert in their domain who took care of our project in a highly professional manner. "

Chris Mills
Co-founder & CEO, NFTY Token
"SoluLab undoubtedly has a team of experts with a high level of technical prowess, which enabled them to tame down our project within a very short span of time. Highly recommended! "

Sebastian Aviles
Founder, Cloud 9 Blockchain
Featured as Top Blockchain Development Company

Latest Blogs
Kajol Wadhwani
Explore the future of smart contracts in blockchain development, trends, and how SoluLab can elevate your business in dApps.
Neeraj Raisinghani
Discover how AI is reshaping careers and industries, unraveling the future of work in transformative ways.
Kajol Wadhwani
Navigate seamless cloud migration with key insights. Explore key points for a successful transition in this informative guide.
Tell Us About Your Project