Cannabis Software Solution With Seed-to-sale Integration
Every business has inventory to manage, resources to procure and allocate. But how many business enterprises are smartly managing their inventory? Is your cannabis and marijuana business making smart decisions in processing inventory and enhancing sales and distribution? As an answer to these questions, cannabis seed-to-sale software is the solution that allows you to maximize your customers reach and also saves a lot of time.
So, what is this seed-to-sale? Seed-to-sale is a control system that allows you to manage your inventory effectively. In the industry of plantations, it allows to make smart decisions by providing you with real-time tracking in processing, cultivation and sales of plants and crops.
Read more -:  Why Is It Vital To Get Seed-To-Sale Software Solution To Scale Your Cannabis Business?
Likewise, seed-to-sale system can be effectively used for all industry purposes including medical requirements. For example, in medical industry, seed-to-sale allows you to track inventory for sales of medical resources to patients and also provides sales insights. In short, seed-to-sale streamlines processes, records and stores data to enhance point of sale (POS).
Now that we know what is seed-to-sale, we should know what is cannabis software in order to understand the benefits of integrating seed-to-sale with cannabis software. Cannabis software provides your business with the capability to run effectively and efficiently. Cannabis software simplifies your business operations by providing insights in processing and manufacturing of your products.
Seed-to-sale process

(Image credit: leafcann.com.au)
Integrating seed-to-sale with cannabis software, eliminates human errors and reduces the time taken to entry data into the inventory system. Manual entry is subject to time loss and prone to chances of making human error. But with cannabis software integrated with seed-to-sale, data entry is automated, data is secured, enhances accountability, etc.
Advantages of Integrating Cannabis Software With Seed-to-sale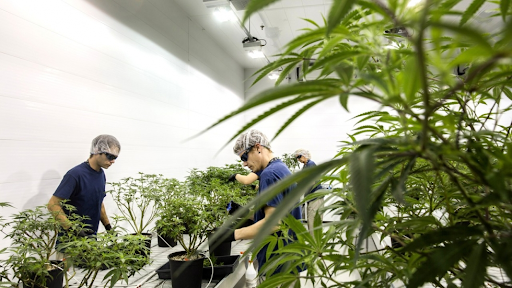 With seed-to-sale integrated with cannabis software, you never to worry about missing details, chances of mistakes occurring in business operations, etc. You will have complete transparency in all operations to manage your business smartly and meet all your goals.
Today, cannabis industry is in limelight because of its legalisation in few parts of the world. Further, it enhances the point of sales system by facilitating the process of checking out products that customers have order in such a way that regulatory compliance is achieved. it also brings transparency in the entire system.
A perfect solution streamlines the entire process of product ordering till the product reaches the customer and provides multiple benefits as mentioned below:
Provides you with the ability to forecast
Cannabis and seed-to-sale put together, allows your business to control, monitor all business operations and use inventory optimally to save cost and also provide larges sales at the same time.
Enhances tracking of inventory
It provides an infrastructure that records all data and stores them in real-time. Thus, allowing you to track your inventory at all times. You will be informed of all materials in and out of inventory which helps you to make smart decisions on future procurement of inventory materials.
Read more -: 4 Ways cannabis delivery management software solutions Increase Efficiency
Provides you with the capability to analyze outcomes
It allows your business to monitor all log details, which in turn helps you to review transactions and operations that took place previously. Using the visibility to history records, you can optimize operations where required and increase your future sales. Cannabis with seed-to-sale integration also provides visually understandable graph representation of business activities.
Processing of operations smartly
With effective integration of see-to-sale and compliant cannabis software, your business can better manage supply chain and sales. This is because, with successful integration, it is possible to convert single product into multiple products as a package for better sales without compromising quality of the supply chain.
Provokes your business to manage operations in new and creative ways
You can integrate pricing and cost of products with sales forecast to foresee your profits. This creates an environment to better manage product manufacturing and yields. It also helps you to enhance the communication and interaction with your customers digitally. All this leads your business to operate with accuracy.
Vertical integration provides better managing capabilities
By vertically integrating your business with cannabis integrated with see-to-sale, all your business functions and departments get accessibility to see performance of all operations in real-time. This is presumed to be a modern approach of effectively managing inventory and sales tasks and goals.
It is an investment for your peace of mind
Using the wrong tools for the right software for a business will drastically increases the chances of mistakes and wastage cost, time and resources. But, with the right tool used for the right software, the chances of saving cost, time and resources are extremely high. With cannabis integrated with seed-to-sale, this is what exactly happens. It is the right tool for the right software which helps you to eradicate error-prone operations and eliminate tedious time crunching methods in storing data.
All processes are simplified and say goodbye to complicated regulations in managing inventory and point of sales. You will be able to deliver the right solutions for all your business problems and business implementations, which in turn cultivates a peace of mind.
Conclusion: Integration of seed-to-sale with cannabis software streamlines operations and optimizes managing inventory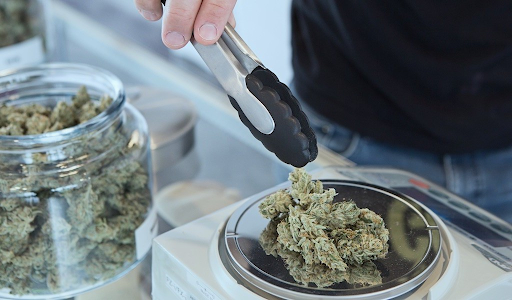 You will have the right features that will help you to track wastage of resources and destruct operations that hinder the transportation of good from being delivered at the right time and right place. These features include two factor authentication, SSL Certs, application support, with AWS, etc. It also allows you to customize and create a report that is focused on compliance between all personnel involved in Cannabis inventory management and sales. Working with a customized ability is one of its key advantages. So, what are you waiting for? In this case, don't think twice. It is potential profit reaping opportunity with integrating seed-to-sale with cannabis software.
Read more -: How can technology bring transparency to cannabis industry?