In this, fast-paced daily life that everyone leads today, it's tiring to wash and dry out all the clothes that have been piling up for days. After a long stressful day, all you want to do is just relax and start binge-watching your favorite shows and movies on Netflix. In such situations, dry cleaning and laundry apps will come in handy in helping you complete your daily chores without affecting your peace and comfort. Why build laundry app?
According to  Zarafshan Shiraz, the laundry industry has as estimated revenue generation of more than USD 76 Billion in India alone by  2018. By now, it has increased even further. Also,the laundry industry is expected to grow even more from 2019 onwards at a rate of 13% to 14%.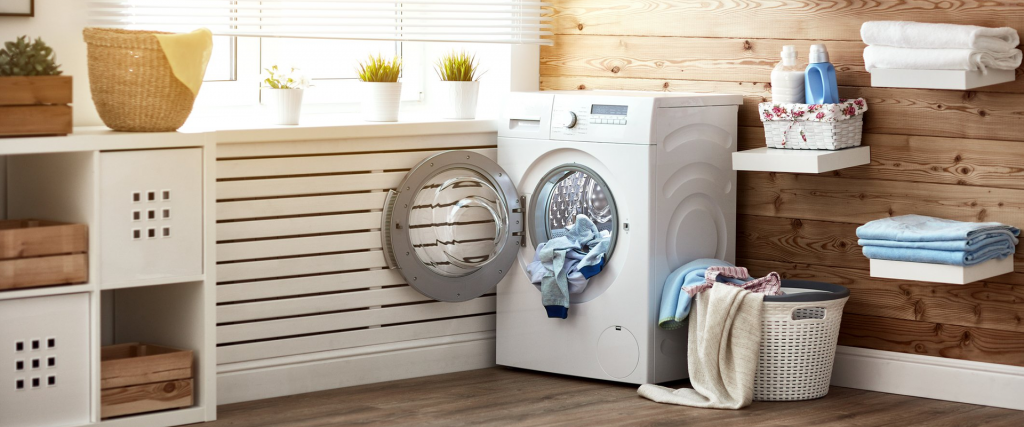 Hire Laundry App Developers To Build Laundry App
Till now, on-demand laundry app Cleanly has received a funding of more than USD 2.3 Million. Further, on-demand applications like Uber, Uber eats, Flycleaners, Rinse, and Swiggy are on the rise. As of recent days, developing Uber-like laundry apps are also on the rise thus, increasing the need for laundry app developers. 
Ways To Build An Effective Uber-like Laundry App 
Read More: On-demand Laundry Apps: Risks and Future Challenges
Importance of understanding the concept 
Understanding the concept of on-demand laundry app is important to ensure successful revenue generation. The concept should answer questions such as:
Who are you developing this laundry app for? 

How will you provide the laundry service? 

What will be the price? 

What is your Unique Selling Proposition (USP)?
Never take the stakeholders of your app for granted. There are two important stakeholders for any app developed in general. They include end users who rely on the app or the functionality of the app and beneficiaries who get benefited by the success of the app such as investors. 
Next, you have to identify who will be the users for your laundry app and then develop features accordingly. The three main important users for your laundry app will be your customer, laundry service provider and the delivery personnel. 
Customers as a user 
They are the king. They are the key personnel based on whose behavior only you should customize features and provide promotions or discounts accordingly. Satisfying the end user should be the first priority.
Features To Build For Customers 
Choosing laundry service
Customers must be able to choose the laundry service they require from a variety of options and categories. The options must include dry cleaning, ironing, washing as well as choose washing based on cloth fabric, etc. 
Tracking of orders 
Allow customers to track the status of their orders as well as the time period between which their orders will be picked up and delivered. 
Multiple payment options 
Provide customers with the accessibility to make payments conveniently and instantly through various options. These options include debit cards, credit cards, e-wallets or even crypto coins, etc.  
Laundry service provider as a user 
They are the third-party service providers who are responsible for accepting and confirming orders placed by the users. They are the ones who wash, dry and iron the laundry received from customers and deliver it back to them.
Features To Build For Laundry Service Providers 
Create a service portfolio 
Laundry service providers must be able to create a portfolio for themselves that explain in detail about the services they provide. This will help customers to choose preferred services and the best-suited service provider according to their preference. 
Provide customer support 
Develop a 24X7 accessible section where the laundry service providers can connect directly with their customers to resolve disputes and inquiries. 
Billing of orders and generating an invoice 
Allow laundry service providers to upload bills and invoices for completed orders to ensure that customers have proof of orders placed to make successful payments. 
Delivery personnel as a user 
They are the key user who is responsible for picking up orders from customers.  They are responsible for delivering it to the laundry service provider as well as deliver washed, dried and ironed clothes to the customer. 
Features To Develop For Delivery Personnel
Trace customer location 
The delivery person must be provided with  real-time geo-location of the pick-up/delivery point to make sure that the laundry products reach the right place at the right time. 
Monitor order status 
Keeping delivery personnel informed about a particular order status based on nearby laundry service providers and the nearby customer who has placed orders is crucial. Time convenient pick up and delivery of orders ensures that the delivery person can deliver products as soon as possible without delay. 
Admin as a user 
They are the back-end support team that ensures that the laundry app operates and runs smoothly without any glitches. It ensures that the service provided to the customer attains necessary and expected satisfaction. They have the ability to control and monitor operations. 
Features To Build For Administration 
Identity authentication 
Administrators should be the only people who can verify the identity of customers and laundry service providers to ensure quality, reliability, and authenticity. 
Authorize payments 
Authorizing customers payments for orders placed and refunds from laundry service providers for any issue raised by the customer are crucial operations. Secure them with payment gateway protection. 
Maintain database 
Integrate database tools with the laundry service app to allow administrators to store and retrieve data with ease and quickly. 
Build A Laundry App To Maximize Revenue  
Read More: How Much Does It Cost to Develop an On-Demand Laundry App Like Cleanly?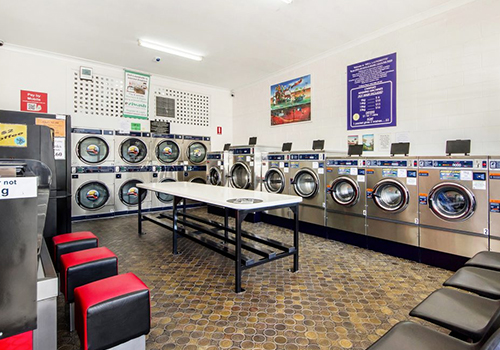 Be flexible in marketing 
The customer market and business market are ever changing with every new technological invention and innovation. Thus, be open to all kinds of marketing strategies. Market your laundry app digitally through social media as well as through traditional styles such as TV Ads if needed. 
Price the service significantly 
Make sure that the pricing of each service is appropriate and ensure that the quality of your service matches the price you have fixed for each price. This is the key money monetizing approach that will either boost or kill your laundry app. 
Operate using more than one small servers 
Constructing and using one big server involves a lot of cost for maintenance, support, control and expertise requirement for operability. So, instead of using several systems to form a cluster of one server is cheaper and efficiently faster too. 
Optimize data cache with security 
Use security encryption methods such as session caching, Transport Layer Security (TLS), Security Sockets Layer (SSL), etc. to build customer trust and confidence by providing privacy to customer data. 
Cost To Build A Laundry App
Approximately, the cost to build uber for laundry ranges between less than USD 5k to more USD 100k. Following are the stages involved that make-up the cost of development. 
1: Re-search and pre-planning
2: Prototyping
3: Technical feasibility assessment
4: Prototype building
5: Designing and Development the app
6: Agile methodology based app development
7: App testing
8: Implementation and Launch
Conclusion: 
Build laundry app to survive in trending on-demand business market 
According to the U.S. Census, more than 120 Billion people preferred to hire professional experts to accomplish home utility chores or order groceries, foods and cabs. 
Build Uber for laundry 
With an increase in demand for on-demand applications, today is the right day and now is the right time to build laundry app, develop an Uber for laundry. All you need is to make sure that all important features and concepts mentioned above are a part of your laundry app and you will reap the benefits of what you have sown. Good Luck.