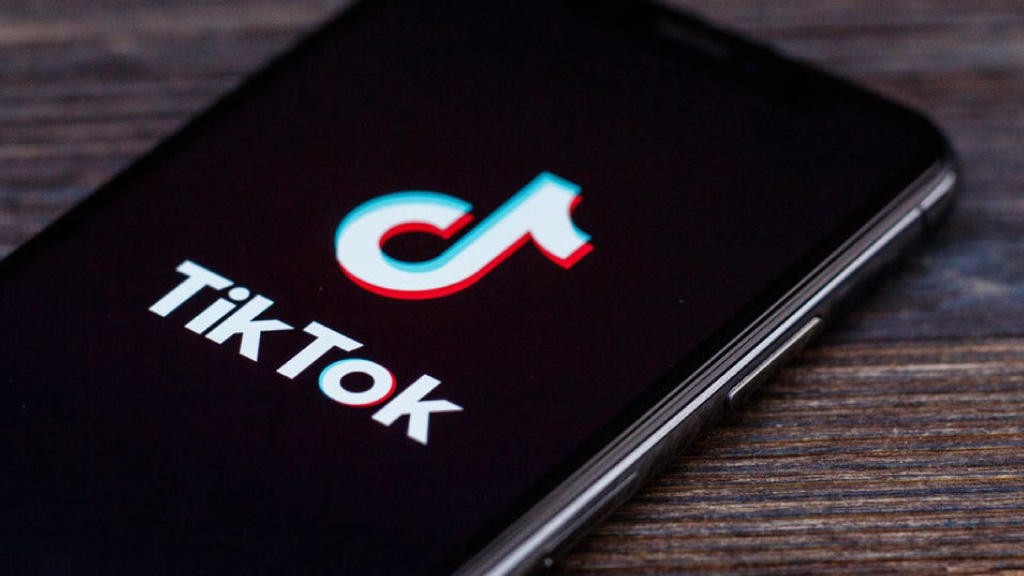 WHAT IS TIKTOK APP?
First of all we heard of Musical.ly in 2018 and we have just gotten a bigger and extended version of the karaoke platform. You may have seen a few videos online with the name TikTok lurking somewhere around the video ecosystem and you may be wondering what kind of app it is.
TikTok app is a universal music and video sharing platform and it might be the world's fastest growing media app created by Chinese internet technology known as ByteDance and is referred to as "Douyin" by the Chinese in 2016. Its use of Artificial Intelligence with combination of a growing mobile internet is vastly changing the way data is distributed and received. It is considered to be one of the best video sharing apps that is loved by millions of users.
TikTok application is a popular video sharing app that has roughly 150 million active daily users and three times that many subscribers and its features include lip-syncing, people dancing, short clips (between three to sixty seconds) of things considered to be funny. It allows users make a short video on the mobile app, with a music to accompany them and they have full control over the videos. Other users can react positively to a post by filming their responses along with the original video or make a duet with the video. On average, users spend an average of 52 minutes per day and is popularly used among teenagers aged 16-25. From 2019, the app downloads have gone to 25% in the United States and 20% worldwide. Its in-app purchases bring about $3.5 million per month.
HOW TIKTOK WORKS?
First of all, you have to download it from the app store on the phone. There is no age limit for this video sharing app.
You are required to register an account so as to join the community by sharing and viewing videos but it is not compulsory though as you can use it without any account registered on it. It shows you recommended a bunch of recommended videos and you can follow them to stay up to date with their post.
For every 90 minutes spent on the app, you will receive a notification to take a break because of its addictive qualities as you are bound to get at least one entertaining video from the millions, which have been posted.
You make videos by holding a big red button and edit them afterwards unlike Snapchat.
One can also create a short sequence of pictures from your phone, and use the video.
There is no limit to the amount of videos that one can post but it only allows short recording time for your videos and you can explore every creative skill in you. The most popular videos are those that involve music but that doesn't mean one cannot post one that doesn't include music.
The magnifying glass at the bottom menu is for the most recent and popular videos, separating videos into different playlists that include gaming, art, comedy, dance, beauty and memes.
ALTERNATIVES TO TIKTOK
All videos created using TikTok cannot exceed one minute and this limits users' options while recording videos; also the editing capabilities are considered to be somewhat limited and may require one to use other video editing apps. They include:
FUNIMATE: This video editor and video maker app allows you create any style of music video, slow-motion videos, compile various video clips together, video loops creation and a lot more. This video sharing app for Android and iOS has a very huge library with access to many popular songs as well as sound effects that makes it a very good choice for lip-syncing. In addition, you can add stickers, text to any video, make collaboration videos with friends by simply merging both recordings together but it requires users to make in-app purchases to access the advanced options.
CHEEZ: This is an amazing video maker app for iOS and Android. Users are made to do more than lip-syncing allowing features like vlogging, comedy or fashion videos and if your videos get a lot of likes, comments and shares, you get a reward for it and you also get prizes for watching and commenting on others' posts. It allows cutting and trimming tools, remove mistakes made during video recording, plenty stickers, visual effects, live filters that enable you give lively content to other viewers and it is free.
DUBSMASH: This video messaging app is considered to be one of the oldest video apps on Android and iOS operating system that enables the use of thousands of different sounds in your videos, including movies and TV quotes. The app lets you add stickers and text overlays to your videos making them very captivating. It displays stories in two feeds allowing one to follow channels they may be interested in and keep track of videos posted by friends or colleagues. It is also free for all the platforms.
TRILLER: This entertainment platform allows users to record simple video footages and the auto-editing algorithm does the rest for you. It also allows you cut or trim videos, apply more than 50 filters, draw over videos and it is not a networking platform so there is no community aspect only allowing you share them on social media accounts. Justin Bieber, Kevin Hart, and Rita Ora have also used this app for making videos.
FEATURES OF TIKTOK & VIDEO SHARING APPS
Notable features of this video sharing app aside allowing interaction between users, like options and re-sharing content include:
Video Editing: This online video sharing app comes with different tool set with many effects for changing objects such as eye color, hair, lips and even adding make up to a person's face. It allows many stickers, animations, masks, adjustments and text add-on.

Video Uploading: This is the most distinguished feature as users can upload new videos, already-made videos, and change playback speed of each video.
Reaction Recording: It allows other users take a video of someone else they like, record their reaction and post it on their accounts.
Live Streaming: Any video sharing platform should allow users make good live videos and receive feedback from those viewing the videos. In this case users can get virtual goods from followers watching the video that is purchased by TikTok coins.
Soundtrack: It allows user to add their favorite songs to the video from its in-built library.
Social Sharing: All videos edited in the app can be shared on all other social media platforms.
Geolocation: The app displays users currently blogging live nearby.
QR Code Scanner: Each subscribed user is provided with a unique QR code so that it is easy to subscribe to view any user's content.
Restricted Mode: It is an optional account setting that limits the content that may not be appropriate for young users. This can be activated by a password that is valid for a number of 30 days.
Screen Time Management: Allows users, including guardians to control time spent on the app. Setup time limits of 40, 60, 80 or 120 minutes and when the limit is reached will require the password to be entered to continue using the app.
Parental Control: This is a combination of screen time management and restricted mode and is known as Digital Wellbeing. It allows parents to setup password so that kids can only watch videos for a limited amount of time per day and watch filtered content only.
Risk Warning Tag: This prompts users to tell them content of the video they are about to watch should not be practiced or engaged in which include potentially dangerous activities.
STATISTICS OF TIKTOK
TikTok has 500 million active users worldwide making it the 9th social network site ahead of popular sites such as LinkedIn, Pinterest etc. and it is interesting to point that 150 million users are in China and use the Chinese version. It has been welcomed zealously by many Asian countries such as Cambodia, Japan, Malaysia, Thailand, India, etc. growing at a rate that took Instagram six years to gain such ground under four years. As of 2019, the app is available in 155 countries and available in 75 languages. Its western audience births from its upgrade from Musical.ly and the Eastern audience from Douyin, the much more familiar version in that region.
In the first quarter (Q1) of 2019, TikTok was the third most downloaded app with 188 million new users and it has grown by 70% when measured against the first quarter (Q1) of 2018 that is mind blowing. The growth of the app was driven by an increase of new users in India recording an estimate of over 88 million new users.
The live video sharing app is making rounds amongst teens and youngsters so it will be surprising to know that even with its growth rate, older social media users have still never heard of it. That was the design plan by the company as teens should be the target audience for the app. The creators took time to understand the younger generation in a better way and gave them the exact content they require that is not found in most popular competitive apps. The younger crowd can express themselves anyhow they want to and still give guardians can keep a watch over their children. Out of the group of people using the app, it may surprise you to know 56% of its users are males and the remaining 44% are females.
The average time spent by active users is 52 minutes per day. In comparison with other apps, people spend almost the same time on Instagram resulting to 53 minutes, a little less on Snapchat of 49.5 minutes and Facebook takes the lead of an average of 58.5 minutes on the social media app.
COST OF VIDEO SHARING APP DEVELOPMENT LIKE TIKTOK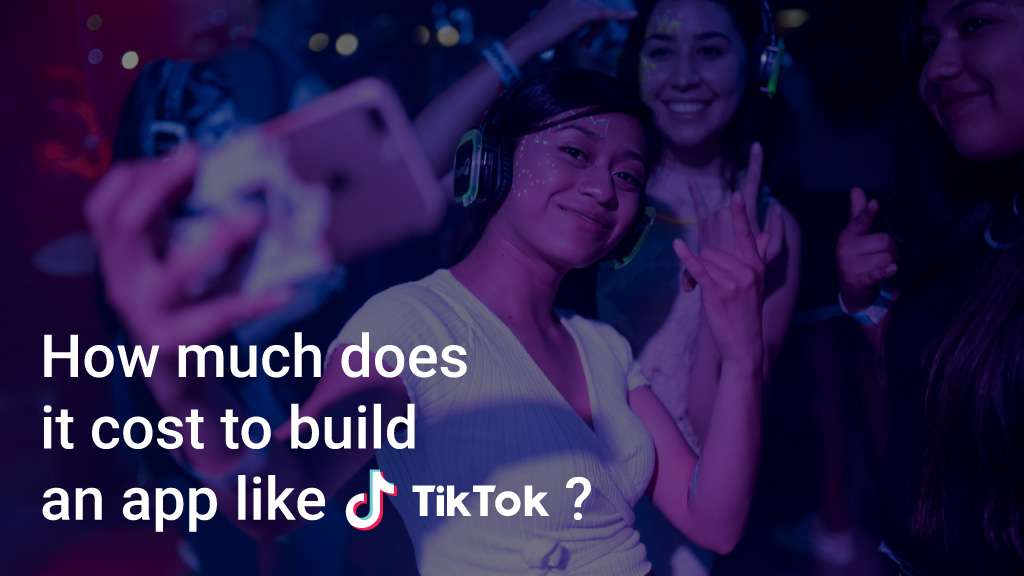 Wondering how much does it cost to build a video sharing app like TikTok? Well, the cost of developing an app like TikTok depends on several factors like platforms, features, design, development team to name a few.
To design a video sharing app like TikTok one must have the following technologies and systems:
Video and audio transcoding allowing video and audio to play properly on any user's device.
Universal operating system.
Artificial intelligence.
Cloud storage uses internet and central remote servers to maintain data and applications and is considerably cheaper than buying and maintaining lots of hard drive storage.
Feasible payment methods such as e-wallet or Paypal etc.
Real-time analytics and push notifications.
Content delivery networks.
Database to ensure mobile apps continue to use data that is continuously broadcasted
Database management tool used to manage the database.
Google Webkit Tool is an open-source set of tools used for building and optimizing complex browser- based applications.
After getting the technologies, the following personnel are required to put everything together:
Front-end and Back-end developers.
Andriod and iOS developers.
Database expert.
QA experts.
Delivery expert.
Sales and marketing team.
Product manager.
Mobile developer.
It takes around 200 days to develop the TikTok app from the scratch, so the total cost for developing an app like that will be around $200,000 to $250,000. Note that this is just a rough estimate, it may reduce as the apps functionality are dropped and the price may go up if you decide to add more. We can help you with the best video sharing app script to help you get cost effective apps.
HOW TO MAKE A VIDEO SHARING APP LIKE TIKTOK?
Once you've made up your mind to create a video sharing app, you should conduct a market research and look for the best mobile app development companies. As there are several video sharing platforms in the market, you need to think out-of-the-box and come up with innovative ideas to create the best live video sharing app that stands out and makes your business reach new heights.
Here are some of the important tips to help to make the best video sharing app:
Know your target market: When examining the TikTok, it is clear the app was made for teens so likewise when making something similar, you must understand the age group you are willing to target, their location, access to internet connection, and the type of devices that will be used to access the app and it is also good to know their financial situation. Pick a couple of features that will stand out to lure your audience so they are always eager to use the app. </li >
Understand how to monetize the app and some methods include:In-app purchases: Make certain exciting features to be purchased with real money so users can enjoy those facilities when they make their purchase. You can also have different bundles so no one is left out. You want to capture every coin you can make from your audience.

Fundraising: This is very vital at the beginning stages of the app, collect funds from people and businesses. If you want to develop the best video sharing app, you may look for the right fundraising options.

Advertisement: This is very common with apps created these days that may include;

Cost per click – Advertisers will be required to pay every time users come across their ads on the app.
Cost per mile – Advertisers for a total number of impression of their ad in the app.
Cost per action – Advertisers pay only when the user clicks to lead to an action.

Work closely with the development team by doing proper requirements analysis, planning, coding, testing and maintenance. Develop methods that define the project scope, the development workflow and features for building video sharing app like TikTok.
Make sure users are attracted to the video editing app and make them engaged too. This will help your business grow.
CONCLUSION
TikTok is competing with the biggest players in the market and seems to be beating all the odds. It is aimed at making room for content creators and the ease in becoming one. It is high time you come out of the dark and pay critical attention to its potential.
Have an app idea? Discuss your video sharing app development requirements with us and we shall be glad to help you get the best solution.