In 2021, the first tweet by Jack Dorsey, the founder and former CEO of Twitter, was sold as an NFT for $2.9 million!
Come 2022, NFTs have pretty much revolutionised everything, changing the way we share and consume things entirely. Simply put, NFTs are a type of token that uses/exists across different blockchains to record the ownership of items, such as images, videos, and other collectibles.NFT creators, promoters, and traders refer to Twitter for understanding the workings and explanations of NFTs. Also, sharing and discovering new works of the NFT creators and collectors. People rely on the knowledge of other big NFT creators while making their own NFT purchases. Big NFT marketplaces have popped up on Twitter, where people can buy and sell NFT artwork and learn about various investment risks.
Here is why we think twitter is tailor made for the NFT clique and more!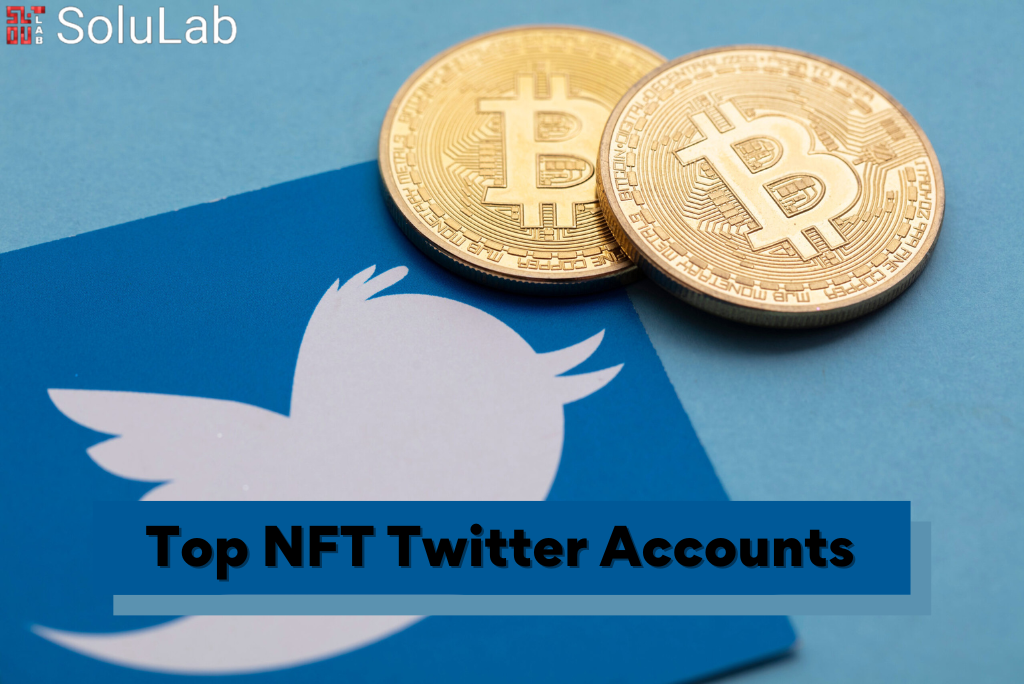 Top NFT Twitter accounts:-
To thrive, you need to surround yourself with the smartest minds within the industry. It's a long list but some of the most significant NFT Twitter accounts are namely:-
@garyvee (3.1M Followers),@opensea (1.8M Followers),@BoredApeYC (979.6K Followers),@beeple (694.9K Followers),@punk6529 (382.5K Followers),@farokh (300.9K Followers). People sought these accounts for Leadership and Influence. Each one of these influencers brings something unique.
Twitter has shown a growing interest in encouraging and incorporating decentralised platforms. In the past, it also experimented with minting its own NFTs.Facebook and Instagram are also reportedly working on ways to incorporate this Nft profile feature into their respective platforms.
NFT Community 
A Group of people who share a common interest in non-fungible tokens technology and want to nurture this interest have come together on Twitter. They are popularly known as "NFT TWITTER". They curate conversations around NFTs via a variety of hashtags like #NFTcommunity, #NFTdrop, and #NFTgiveaway. It's a way to learn from each other and  add to your knowledge..
NFT profile picture
Have you come across an estranged social media avatar on some Twitter profile?
Twitter launched this feature to help users showcase their NFTs.
Twitter has always pushed its users closer to blockchain technology and its unique crypto assets. This blogging site has always led its support to NFT technology, be it by building a new unit called Twitter Crypto for "all things blockchain at Twitter ". Tess Rinearson was hired as the Crypto-engineering lead for the same. Twitter rolled out this new feature that allows its users to set a special hexagon-shaped NFT profile picture. This feature is for Twitter blue subscribers/ios app users but everyone on Twitter can see the NFT profile picture. By clicking on the profile picture and then selecting view NFT details, the details (about the NFT) would be available.
NFT is becoming a sub-culture and Twitter in its way helping people broadcast their value identity. In the near future, NFT PFPS might be the next social status symbol. Setting NFT artworks as profile pictures isn't something new, it has always been an aesthetic trend. Now, it's just a bit more verifiable.
Read more: All About Utility NFTs, the Unique Tokens With Practical Applications
Reachability
Twitter is an exceptional social media platform for establishing a presence for your NFT project. Twitter is where the young generation spends most of their time. And according to a research study, 60% of America's crypto investors are between 18 and 29 years. Hence, Twitter plays an active part while tapping into this audience. The promptness a well-timed and curated tweet presents helps in reaching billions of people across the globe.
A Hybrid-Agency Marketing
Twitter is heavily integrated with other social media sites like Facebook and Telegram, which further strengthens its virality factor. Suppose a person makes Twitter announcements, so because of this interlinking it becomes much simpler to share and promote. As a result, the crypto/NFT community on Twitter has grown more rapidly than on any other social media platform.
NFT-friendly features and audience
Twitter has many features that make it a platform that enhances NFT integration. For instance, TweetDeck and TwitterLists, help you organise your different feeds(on the dashboard) and streamline accounts by knowledge, like NFT projects, and more. Twitter also offers a bunch of analytical tools that help you gauge your performance/tweet interaction. Twitter Spaces which is a social audio engagement feature much like a group call within the Twitter community. This audio feature came out as competition to Clubhouse is slowly gaining a lot of momentum. And is a great tool for participation and association.
Real-time engagement
Since NFTs are still new to a larger audience. Understanding and learning about NFTs can be a bit overwhelming. Now Twitter provides that medium to have conversations and listen in real-time. So the NFT community uses Twitter to interact and educate those you don't know, but share a common interest/passion to learn about the NFTs. Twitter is the best platform to find and hold conversations with people sharing your interests. Like the book twitter(booktwt) is a community of people coming together and sharing their love for books. Similarly, NFTtwt brings people passionate about crypto and blockchains together.
People can put forward Twitter spaces or even threaded tweets to usher conversations out of discord. 
Conclusion 
By opening an NFT marketplace, companies are trying to capitalise on the growing value of the NFT and further their own profits. It's not wrong to comment that these big tech giants are influencing the evolution of NFTs to their advantage. Twitter and Meta Platforms Inc. are incorporating NFTs into their technology to pick and retain NFT-obsessed customers/users.
The NFT market is pretty volatile but investors can leverage from this volatility. They could and do come up with strategies like buying low, and selling high, which creates the possibility of yielding a greater Return on investment(ROI). This merger of Twitter and NFT is executed on the same underlying vision and scheme.NFTs are being cited as the building blocks of the digital world. JP Morgan Chase recently stated that the metaverse would generate $1 trillion in annual revenue. Unsurprisingly businesses spanning different industries are jumping into the bandwagon because everything is evolving into NFTs. The NFT market is becoming less complicated and more recognizable with the passage of time. People are actively seeking knowledge from providers and mainstream media. This will only strengthen and increase the adaptability of NFTs. 
It's literally everywhere and you can't escape it!