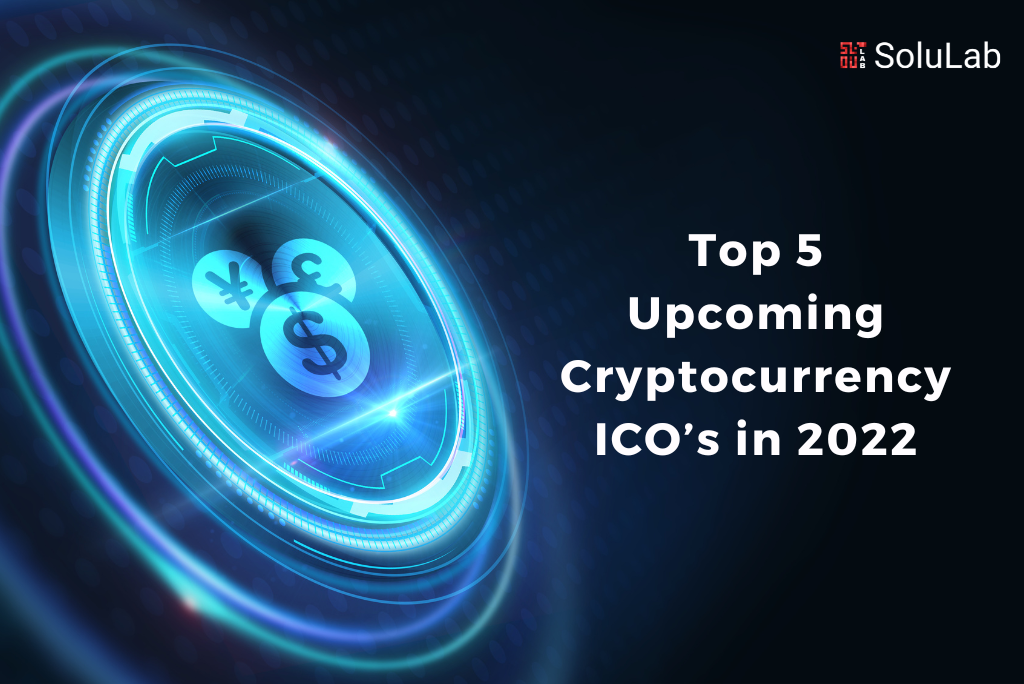 Nowadays, it seems like a major corporation announces a new IPO every other day. Big IPOs like Paytm and Nykaa have hit the market in recent years. The same is done with digital or cryptocurrency coins as well. If you've been around the cryptocurrency scene for any time, you've probably heard of "initial coin offering." It is abbreviated to ICO for short.
Demand is rising with more companies embracing cryptocurrencies as a form of payment and investing substantially in them. The level to which the crypto market has attracted attention with time cannot be adequately described using words alone. By leveraging blockchain and digital currencies, businesses may now do fundraising in a decentralized and efficient manner.
Read also: ICO Consulting 101 – Your Ultimate Guide Before Launching an ICO
This type of fundraising goes by various names, including IDO, ICO, FLA, and others. Initial coin offerings (ICOs) come with the possibility of generating significant profits. Individuals can choose the proper investment project. Compared to traditional stock IPOs, initial coin offerings (ICOs) are widely recognized as simple to implement.
Below is the list of top 10 forthcoming ICOs in 2022 — But first thing first,
What is ICO, and how do they work?
What does ICO mean?
An initial coin offering, also known as an ICO, is a method a cryptocurrency might use to acquire funding. An initial coin offering (ICO) is a method that can be utilized by a corporation to accomplish the goal of raising capital. These funds can be used for a new coin or to create apps or services in the blockchain.
It is the same as making an initial public offering platform (IPO), which many traditional firms undertake to raise funds. Those who are interested in investing can participate in the offering to get coins that have been issued by the company. An initial coin offering (ICO) is a sort of stock, just like an initial public offering (IPO).
It is not an accurate comparison because there are cases in which the ICO can be helpful for the software service or product being provided. There have been initial coin offerings (ICOs) that have generated massive profits for their investors. On the other hand, some initial coin offerings (ICOs) have been revealed to be scams or just bad investments overall.
Similar to an initial public offering (IPO), investing in a start-up comes with the possibility of either huge profits or a complete disaster. One of the dangers of investing in early access is that you could lose money. But ICOs are typically unregulated. Before putting money into an initial coin offering (ICO), investors should do extensive due diligence.
How ICO works?
When a cryptocurrency firm plans to acquire funds through an initial coin offering (ICO), it will often produce a whitepaper for the offer. In it, firms can describe the project, its goals, the resources required, expected returns from investors, and so on. You will be required to purchase some of the project's tokens to participate in the initial coin offering (ICO).
This can be done with either other crypto coins like Bitcoin, Ethereum or a fiat currency such as the US dollar. The coins that you have purchased are known as tokens in this context. They are like the shares of a company that investors buy during an IPO. There are only two conceivable outcomes for investing in an ICO:
The investors' funds may be returned if the ICO fails and insufficient funds are raised.

If the ICO goes well, the funds raised will be put toward realizing the project's objectives.
Even though ICOs are not governed by any regulations, the Securities and Exchange Commission (SEC) has stepped in on several occasions to defend investors' rights.
List Of New Cryptocurrencies In 2022
Investors in cryptocurrencies are known to keep a close eye on initial coin offerings (ICOs) to spot the next big thing.
Take Ethereum as an example, a crypto coin that is both financially and socially influential. Most people are unaware that the initial coin offering (ICO) price for Ethereum was only $0.31. ETH is currently trading at $3,073.98 and is recognized as one of the few initial coin offering (ICO) success stories in the last decade.
These tokens could be the next big thing. Their asks range from a modest $100,000 to a whopping $8,000,000, and they are among the most popular ICOs that will release in the next 30 days.
TofyCoin

is a digital currency that functions in the NFT sector of the market. It is compatible with use as a payment mechanism in mobile, web, and personal computer games.

PangoLinu

is the primary kind of currency used throughout the Pango. It allows you to create, breed, care for, and engage in combat with your Pangolinu pets.

REBEL

utility coins functions within the Rebel Society's blockchain-based ecosystem of services and applications. Its goal is to create a safe circular economy ecosystem for its members by using disruptive blockchain technologies.

MineCoin

is a decentralized digital coin that is aided by the MineHouse Organization. It's a platform designed to facilitate the most rapid cross-chain crypto services and the most secure financial transactions possible.

USPC (United States Property Coin)

is real estate's digital future. USPC is unique. Instead of being connected to the inflation-plagued dollar, it's backed by US metropolitan real estate, which has historically gained value.
End Note
The hype surrounding an ICO is usually the result of extensive marketing for the project selling the tokens. Although this may appear thrilling, you mustn't be distracted by the gimmicks. Many studies have shown that just a tiny percentage of ICOs are sustainable over the long run.
There is no way to tell what makes a solid ICO in 2022 when ICOs are still in their infancy. Therefore, investors should evaluate the project's strength before putting money into the unpredictable and hype-driven world of cryptocurrencies.
Blog Credits: Medium