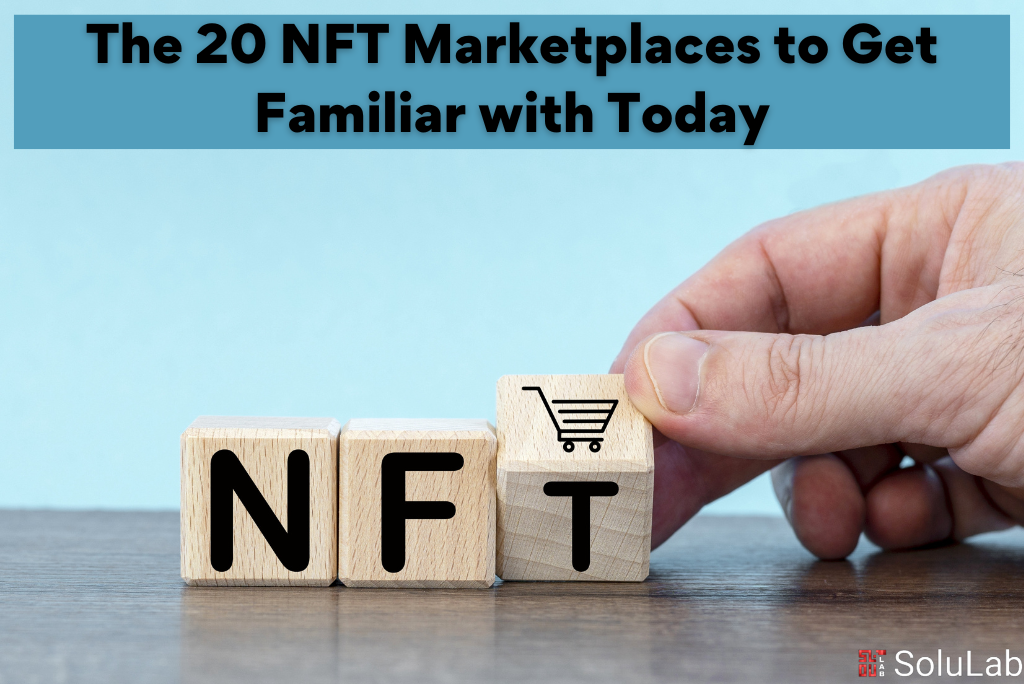 The NFT art marketplaces on Ethereum have flourished as a result of the phenomenal rise of crypto art, and crypto art nft marketplaces indicate no signs of slowing down. Even the conventional auction houses have realized this is an opportunity to profit from, positioning themselves directly in the path of a possible paradigm shift. Concerning the current craze, Christie's described it as "a time period where there could be a drastic shift—a demographic shift, a generational sudden change it comes to what excites younger collectors" and included the aforementioned Beeple's piece every day – The First 5000 Days in a single-artwork auction.
However, Sotheby's has decided to auction Pak's work, a virtual artist who has been active in the field for more than 20 years and who may be either a solitary artist or a team of digital engineers. On the websites MakersPlace and NiftyGateways, the artist has already held auctions for pieces from his Terminus series.
An NFT marketplace creates a virtual token for it bearing unique identifiers, and stores it in its digital locker or wallet. It is a crypto environment where artists may sell their NFT-based art & potential purchasers as well as collectors can own it via a blockchain entry. However, because the model uses a lot of energy, some people are worried that the NFTs might not be the best thing for the environment. The majority of such platforms, which often conduct timed online sales referred to as "drops" for the selling of NFTs, are built using the CO2-emitting Proof-of-Work (PoW) method and run on the expensive and energy-intensive Ethereum blockchain. A single edition of an artwork sold on Ethereum does have a carbon impact equal to that of a one-hour trip.
The 20 NFT marketplaces to get familiar with today
An NFT Marketplace is a website where non-fungible works of art are sold by artists and where customers can purchase them using cryptocurrencies like Bitcoin. The majority of marketplaces require an account and charge a fee (usually a free one)
After purchasing an NTF, the buyer is given a token, a special identification number typically providing proof of ownership along with details on provenance, authenticity, & author. If the purchaser chooses to resell their NFT artwork, they may do so on another marketplace as long as it uses the same blockchain. They will also give the original artist a royalty payment following a sale. Below are some options for crypto art NFT marketplaces with the most interest, and consequently the most collectors and sales, in case you're wondering where to look for NFTs to buy from or sell.
NiftyGateway

NiftyGateway, a renowned NFT art marketplace also known as Nifties, was established to make them available to everyone. The platform delivers special edition Nifties in drops that happen every three weeks by collaborating with prominent artists and businesses. On this NFT art website, special edition works are only accessible for a brief period. You can only purchase Nifties from a collection in the market after the initial drop for that collection closes/sells out. Here you can find creations from well-known bands and artists including Beeple, Steve Aoki, deadmau5, Grimes, and Kenny Scharf. Anybody can apply to use the platform to build. You can withdraw the tokens you buy here to your wallet or another account; they will be listed under your profile. Additionally, you can simultaneously import nifties through your Nifty Gateway account from other wallets.
OpenSea

The largest marketplace for digital commodities, including collectibles, gaming items, digital artwork, and other digital assets supported by a blockchain like Ethereum, OpenSea provides trade through a smart contract, so no central authority ever has custody of your stuff. OpenSea, which offers over 700 distinct projects, featuring digital art projects like SuperRare and Makersplace, allows you to purchase and trade crypto collectibles, gaming things, digital art, as well as other blockchain-based digital objects. It has over 4 million products on its site. The platform is open to everyone and provides NFTs and an item-minting tool enabling artists to create collections without writing a single code line. The company creates tools that enable any developer to create robust, integrated marketplaces over their digital assets because they believe that open, liquid marketplaces will support these new economies.
Read more: How to Create your Own NFT Marketplace with Zero Code?
SuperRare

SuperRare, an Ethereum-based peer-to-peer NFT marketplace, bills itself as "Instagram meets Christies." The site only accepts a select few carefully chosen artists while it is still in early access. To be on their radar for their official debut the next year, you can submit the artist profile via the form on their website. The platform's native cryptocurrency, ether, which runs on the Ethereum network, is used in all transactions. You will receive 85% of the price the buyer paid for the token when you sell your artwork in a primary sale, with SuperRare keeping the remaining 15% as a commission. If the artwork is sold, again and again, the artists will receive a 10% of the overall royalty as a kind of passive income.
Foundation

Launched in February 2021, Foundation is an innovative community-curated play area for artists, curators, as well as collectors to explore the new creative economy. The organization has already enjoyed great success, as evidenced by the sale of the popular internet meme Nyan Cat for $590,000 or their most recent record sale of Pak's Finite, which is now valued at $809,789. By letting artists choose and invite other artists to join the site & mint NFTs, Foundation is adopting a creator-first, community-led strategy. Collectors can go through the available works of art or hold auctions. Nadya Tolokonnikova of Pussy Riot, Aphex Twin, Zach Lieberman, Kim Laughton, & Dom Hofmann, the co-creator of Vine, are a few of the artists who work with the Foundation.
Rarible

Rarible, a leading NFT marketplace, is a piece of software that enables digital artists & creators to create, issue, and sell unique crypto assets that signify ownership of their digital creations. It functions as both a marketplace for those assets and an Ethereum-based distributed network that facilitates direct trading between parties. Rarible's NFT art website accepts listings from anyone, however, artists must submit their works for approval. Additionally, it enables artists to designate a certain royalty rate for second-hand sales. A variety of NFTs is available on Rarible, including digital artwork, memes, and even virtual land. The system makes use of RARI, a proprietary digital currency. With RARI, the first governance token in the NFT market, the most active Rarible creators and collectors can vote on platform updates and take part in curation and moderation. Their ultimate objective is to develop into a Decentralized Autonomous Organization (DAO), in which platform users would have complete decision-making authority. On OpenSea, you may also manage the tokens you produce on Rarible.
MakersPlace

MakersPlace is a marketplace where NFT may be found and purchased, giving digital artists, photographers, writers, & other artists the means to market and sell their works to fans and collectors. They aim to provide a solution that simplifies blockchain technology and extends its advantages to all artists. They are open to everybody. The team behind the platform built it to address the disparity between the enormous value provided by digital artists and what they earn. The site keeps 15% of the proceeds from each sale while paying artists a 10% fee every time their work is resold on the platform.
NFT Showroom

NFT Showroom is a marketplace for digital art that is based on Hive, a quick and cost-free blockchain that makes it easy and accessible to create and collect rare digital art. They claim to be user-friendly and a cheap alternative for makers and collectors, inviting all art forms and skill levels. Making a Hive account & Hive Keychain are the only prerequisites for starting to create and gather. The platform employs a pegged token named SWAP.HIVE to tokenize and purchase NFT. When you sell your artwork for the first time, NFT Showroom will charge you a 10% commission; however, for subsequent sales, it will only take a 5% commission and give the original artist a 5% commission.
Decentraland

Decentraland's goal is to provide ownership to the people who create & play in this virtual space. It is the first fully decentralized virtual world where users may create and earn money on the things they develop and own. The community can propose and vote on policy updates, upcoming LAND auctions, and whitelisting of NFT agreements to be permitted inside the World, Builder, and Marketplace using DAO, or Decentralized Autonomous Organization. A variety of digital assets, including wearables, plots, estates, and names, are available on Decentraland's NFT art market. In Decentraland, you may purchase and sell virtual lands, personalize them with buildings constructed on top of them, and keep your assets in an Ethereum-based smart contract.
Axie Marketplace

Axie Marketplace is distinct from other NFT marketplaces since it sells Axies, whereas other NFT marketplaces concentrate on art because the pieces come either from established or rising artists and creatives. These ferocious, endearing dogs are from a world of video games where using an Axie NFT is possible. The experiences are developed over time, just like in any other game, and Axies can be utilized to gain cryptocurrency. The distinction between Axies and games like Pokemon, Tamagotchi, or various animal crossing games is that players manage the marketplaces for in-game materials, resulting in a true player-owned economy. You need to have a digital wallet, and some ETH, as well as be prepared to play and earn with Axies.
Aavegotchi (Bazaar)

Rare digital artifacts called Aavegotchis, which introduced the world of virtual pets like the original Tamagotchi, exist on the Ethereum blockchain. Playable NFTs like Aavegotchis are supported by the ERC721 standard, which is also used in well-known blockchain games like Cryptovoxels, Axie Infinity, & Cryptokitties. The spirit force, wearables, & features of each Aavegotchi determine its value. They introduce numerous innovations to the blockchain games, such as dynamic rarity, rarity farming, voting, DAO-governed game mechanics, as well as open metaverse with smart contract interoperability. They are envisioned as the ghosts of liquidated yield farmers fighting to resurrect and restore honor to their guild. Simply summon an Aavegotchi through a Portal or purchase one in the Baazaar by linking your digital wallet to begin playing.
Hic et Nunc

The location known as Hic et Nunc (H=N, Here and Now) is devoted to experimental artists. The platform functions as a public smart contract architecture on the Tezos Blockchain and lets users control digital assets. OBJKTs on H=N can be created and sold without permission, establishing a different crypto economy. However, it is advised to confirm the seller's information before completing any transactions. The H=N platform is environmentally friendly; it blends practicality at a reasonable price with aspects of the environment that are important to artists. It keeps growing thanks to the efforts of volunteer developers. There is an ongoing flow of photos, audio experiments, interactive objects, as well as other materials because there is no invite system or gatekeepers in place.
Institut

Institut is a leading NFT art marketplace that was created by experts in the art sector. The platform's development team has produced collections for the top collectors and has experience working in the curatorial and developer sectors. The platform's goal is to use new technology to empower artists and increase the audience for contemporary art. The way we view, collect, and engage with art is changing as a result of the new digital art renaissance being led by Institut. The art market is changing as a result of the generational transition and expanding digital economy, with blockchain and NFT technologies being essential for the future of the art world. By providing a space where quality rather than quantity may be the focus and by offering a selected, innovation-only program, Institut aspires to close the gap between the established and emerging communities in the arts. By involving both conventional and cryptocurrency collectors, Institut hopes to foster genuine artistic excellence.
Mintable

With the help of the Ethereum-based Mintable platform, digital files in formats like JPEGs, PNGs, MP4s, PDFs, and others can be swiftly converted into blockchain-based digital assets. Users can produce, distribute, purchase, sell, and exchange digital files on the blockchain using the NFT marketplace. Users must create a profile, fill up the information describing their object, and utilize the Ethereum blockchain to distribute their digital items to the world in order to participate in the community. After purchase, the object will be represented by a preview image and kept in the owner's digital wallet. Content that is only accessible to owners may be present on some goods. Mintable not only offers a place to purchase NFT, but it also has specific areas devoted to the upkeep and development of the Mintable community. While Mintable Pro services help sellers with advertising and ad campaigns, Mintable Academy educates consumers on how to buy and sell digital goods and be paid for digital collectibles.
Zora

Zora is said to as a universal media registry method for distributing NFTs on its website. Additionally, the platform was established to compete with the monopoly of galleries, labels, & platforms that control creative content and deprive creators of the value they produce, according to their philosophy. Zora is a system created for the Blockchain network that created eternal markets for media using the ERC-721 token. A common buy-side liquidity pool is created by the markets that each kind of media has, each of which has a transparent pool of bids. Anybody can examine each market because they are all particular to a given piece of media.
AtomicMarket

Multiple websites employ AtomicMarket, a shared liquidity NFT market smart contract, to give customers the best experience possible. Shared liquidity refers to the fact that anything listed on AtomicMarket is also visible on all other marketplaces. AtomicMarket, which already has millions of users, does not need transfers of NFTs for sales. The market places offer sales in place of transfers. NFTs for sale are only accepted as offers when someone purchases them, therefore the seller retains ownership of the NFTs while they are advertised on AtomicMarket. If they are from the same collection, several NFTs can be sold as bundles, and the platform allows for the addition of any quantity of standard tokens.
KnownOrigin

KnownOrigin is an NFT marketplace run by artists that concentrate on what is known as CryptoArt. The platform does not provide open access; instead, it requests an application from artists before allowing them to tokenize and advertise their works. In contrast to other marketplaces, KnownOrigin is made specifically for digital artists and is dedicated to finding and sharing digital art. The website not only enables producers to present and sell their work but also to share original designs and concepts. The artists should be prepared to wait before entering the exclusive digital creatives group because the online application can take some time.
Portion

Portion goes beyond a typical NFT art market to include, to name a few, metaverse fashion, modern photography, and Afro-Futurist aesthetic re-imagining. Through the use of Blockchain technology, this prestigious online gallery connects artists with collectors and streamlines the buying and selling of art. It's a great place to buy, sell, and own art & collectibles transparently and easily. The platform also unveiled its Portion Token, an Ethereum Blockchain ERC-20 asset that serves as a decentralized voting and governance mechanism for the network. New tokens are made available for partnerships, future members of the team, liquidity mining, and partnerships.
Async Art

Async Art is a brand-new art movement that is based on the blockchain in addition to being an NFT marketplace. Digital paintings are divided into "Layers" that may be altered to change and affect the overall image, making the art that can be created, collected, and traded programmable. Async art is a concept that aims to create works of art that change and evolve over time as well as respond to their owners. The boundaries between authorship & art are altered by programmable art, resulting in a genuinely novel strategy for both the blockchain and the art world. Users of Async can buy either completed artworks or Masters & Layers. The Master picture is a one-of-a-kind edition work of art, and the Layers are the various parts that make it up. After going live, the Master monitors and modifies Layers based on feedback from the owner. Owners of purchased Layers can alter some elements of their favorite works to better suit their personalities. For backdrops, character placement, and other variables to be altered, artists create the parameters of their work and provide exclusive authority over any part to specific collectors. Over $11 million in bids and over $4 million in sales volume have been recorded thus far on the site.
BakerySwap

The first Binance Smart Chain (BSC) project, BakerySwap is an open-source DeFi protocol that enables comprehensive solutions for both end-users as well as companies in DeFi and NFTs. It is also the first widely used DeFi-based Decentralized Exchange with a popular culinary theme that enables users to swap and exchange tokens like Uniswap. BakerySwap uses the AMM Model and does not have an order book to link buyers and sellers; instead, consumers trade against the liquidity pools. Users who add liquidity to the exchanges will be rewarded with Liquidity Provider (LP) tokens, which can then be exchanged for their original tokens.
Enjin

Enjin is a Singapore-based technology firm that offers support for gaming communities & blockchain game creators. It was founded in 2009. It also runs an Ethereum marketplace for digital assets and developed the ERC-1155 ERC token standard, which was adopted in 2019. The business has created its own set of blockchain software & services, including its own blockchain wallet, Enjin Wallet, since issuing its ERC-20 token, Enjin Coin (ENJ). Game designers can create fungible and non-fungible goods as well as in-game tokens using the Enjin platform.
Conclusion
We can conclude from the facts above that NFTs are the future and the present of the digital world. Keep an eye on trading activities and aim to conquer the NFT world because investing in them will be seen as shrewd. Go to the list of NFT marketplaces described above to begin purchasing digital assets, artwork, and collectibles. Before making a decision, be sure to select the market that best satisfies your purchasing and storage requirements based on the kind of NFT you wish to purchase as well as the cryptocurrency you wish to employ in transactions.
Remember that this is a new industry and that it is therefore quite speculative. There is no guarantee that the value of any one NFT will ever soar. Keep in mind that the value of digital collectibles as well as the arts is similar to the worth of those in the actual world: Uniqueness and also the reputation of the maker are just two examples of the many subjective factors that determine value. When buying purchases, take into account your overall financial plan, net worth, and time horizon for investing.