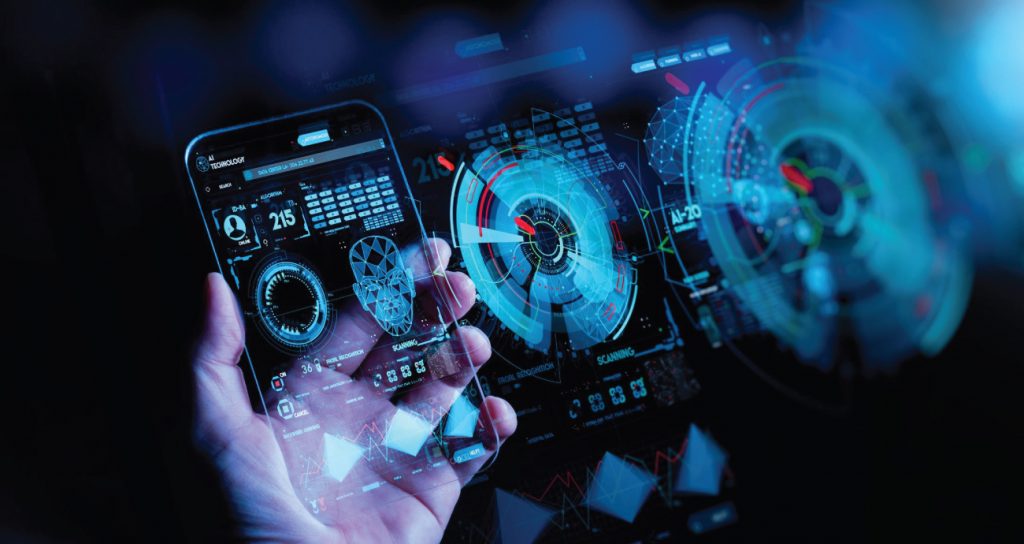 The two biggest talks of the technology town are mobile app development and blockchain development technology. When blockchain technology meets mobile app development, security and transparency is not a concern at all! Interesting enough, right? 
Well, the current age is the age of modernisation and digital transformation. Not a single sector is untouched with these tech-heavy changes that are dominantly taking place. Blockchain development technology is dominating almost every field whether it be oil and gas or medical, education, data science, farming and agriculture, media and entertainment, banking or even government. With this exponential growth of technology it is being predicted that the technology will disrupt almost every industry that is present today including education too. The technology of Blockchain is highly effective, and it is bringing huge changes in the development of every sector. Here, we shall specifically talk about impact and influence of blockchain in the creation of mobile apps.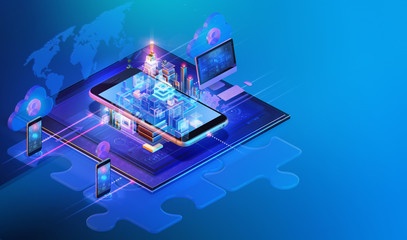 As we all know, since the past five years, blockchain technology has already knocked the doors of the IT sector.  Well, this technology helps the user to maintain a record of the digital currency transactions without the presence of any central recordkeeping. Also, using blockchain technology in mobile app development provides security as well as transparency to the user.
How can blockchain influence mobile app development?
Blockchain offers several salient features which makes it top on the priority list of the people from different industries. Ever since its arrival, blockchain has shown that it has got a great potential to bring digital transformation across industries. With the help of blockchain technology, digital ledgers can be well maintained. They are transparent to the people thus there are fewer  chances of errors and almost no trust issues. Currently, blockchain development technology is being applied in the mobile apps to make the electronic transaction process swift and to keep users information protected.
Let us run through several touch points blockchain has when it comes to mobile app development.    
Data security
Data security of the user is one of the chief concerns in any industry. When we say mobile app development, it is all about data exchange and sharing. However, the current system is not efficient enough to protect all of the data. As per one research, in 2019, 1.16 billion email addresses and passwords exposed. This is alarming! Here, the use of blockchain technology in mobile app development can keep users' data safe and far away from the wrong hands.
Hence, building a mobile application on the basis of blockchain technology assures increased data privacy. It makes apps more secure and safe for the users. They can freely download and access without worrying of the loss of any personal or secure information. Blockchain-based mobile apps tend to be hacker-proof as the encryption within the technique is known to be impassable. Because encryption is highly complex with blockchain technology, it makes hacking almost next to impossible, and mobile app developers can take development to the next level by safeguarding  applications' and users' with blockchain. Altering or tampering the data will be next to almost impossible, so the entire game is secure and confidential.
Data transparency
The use of blockchain technology in mobile app development provides transparency in the process. Each and everything that gets recorded can easily be tracked by its users. The entire information on blockchain is directly available to the particular person and thus there are fewer chances of occurrence of any type of fraud or error  as many of the existing inefficiencies in key processes will be eliminated. Over and above, this blockchain technology for mobile app development provides a more transparent process for purchasing  an app. The transactions regarding the app approval process can be approved from the public ledger and will be adaptable all the time.  
Safeguards users digital data and information
Blockchain being a decentralized system, there is no risk of data loss as a copy of the model is kept by it. Thus, it helps in keeping safe the important data of the users. It provides the service of a digital ledger system to the users and no one can tamper that system. Thus, it can be seen but no editing can be done in that. It is basically an advanced network and the transactions from the mobile are much faster as well as secure. Many app developers are today implementing the control of peer-to-peer mobile payments for their apps in an affordable manner.
It's predicted that blockchain development technology can replace Apple's App Store and Google's Play Store as a primary option for downloading, purchasing, and searching mobile apps.
Lower cost solutions
Blockchain-based mobile apps can transform the existing business models through its lower-cost solutions process. The blockchain protocols make digital transactions more accessible by implementing new methods. It can effectively reduce time to the manual work and effortlessly accomplish it on time. There is no requirement of a third party in transactions, it even lessens overall costs. Hence, the technology encourages quicker and more effective transaction agreements.
Blockchain in mobile apps can  introduce the new monetary exchange in the form of cryptocurrencies. Well as compared to the traditional payment method via credit cards, wire transfers, and other cryptocurrencies like Bitcoin provides quicker and less expensive ways to accept the payment by the customers. These transactions that are occurring provides more power to the retailers as compared to the consumers.
Digital Identity
Each knot on the Blockchain has a unique and distinctive identity. Customers use this functionality to create a digital identity by registering their required info over a Blockchain network. Also, this Blockchain enabled the digital identity to be used for verification of identity in the government sector, the education sector, banks, and many others. Further, there won't be any threat of the theft of digital identity. :Once mobile app developers or users enter the data in the blockchain, it cannot be tampered with. This happens because of cryptographic hash functions.
Better and safer version of mobile app
With mobile apps, especially utility apps, users perform numerous activities. When the element of security and transparency is added to it, the value proposition of such mobile apps become unbeatable. A couple of years back when blockchain came into existence it was considered so as to make bitcoins only but now over the years its role has completely changed. It is now being regarded as the world-changing technology that has brought a revolution in the industry. Nevertheless, there is no doubt that blockchain has the potential to take up the mobile app industry by storm and the landscape of the industry is quite changed with its arrival in the market and certainly the technology is going to progress more in the field and will be the key pillar of change in the mobile app development.
Since the blockchain-based mobile applications offer much better security and benefits, it can also boost the proficiency and credibility of the app or even new ICO. The reliability of the blockchain helps the mobile app developer to avoid and prevent any attacks, crashes, errors or even bugs. 
Conclusion
Using a mobile phone, an individual is perfectly capable of initiating a transaction via the blockchain in similar fashion to as if they were utilizing a desktop computer, or even a tablet. 
In a nutshell, 
Blockchain technology is going to help the app developers as a futuristic tool that is capable of taking their mobile apps to the next level.

The Blockchain-based mobile apps can drive innovation for business processes and at the same time, enhance security, efficiency, and transparency for the customers. 

A transparent mobile app development process will aid the developers to enhance the development process.

The update and upgrade of an existing app will be simple and easy for the mobile app developers at the same time. 

For users, network stability and security will be improved with Blockchain. For mobile app developers, it will become easy to boost the credibility and reliability of the mobile app.

More features can be integrated with transparent processes and still development can be carried out swiftly.

The scalability of blockchain tech is so amazing that any mobile app development company can guarantee the safety and security of the app.
Looking at the above-mentioned obvious benefits, we strongly believe that Blockchain technology is a new advanced future of the mobile app industry, and blockchain revolution will add flexibility to mobile app development. However, being blockchain a complex technology, it takes the ability and experience to incorporate it into your existing business applications. If you are curious about what more transformation blockchain can bring to the mobile app industry, feel free to reach us back or view our work. We have a pool of blockchain geeks who are ready to take up any complex challenges.