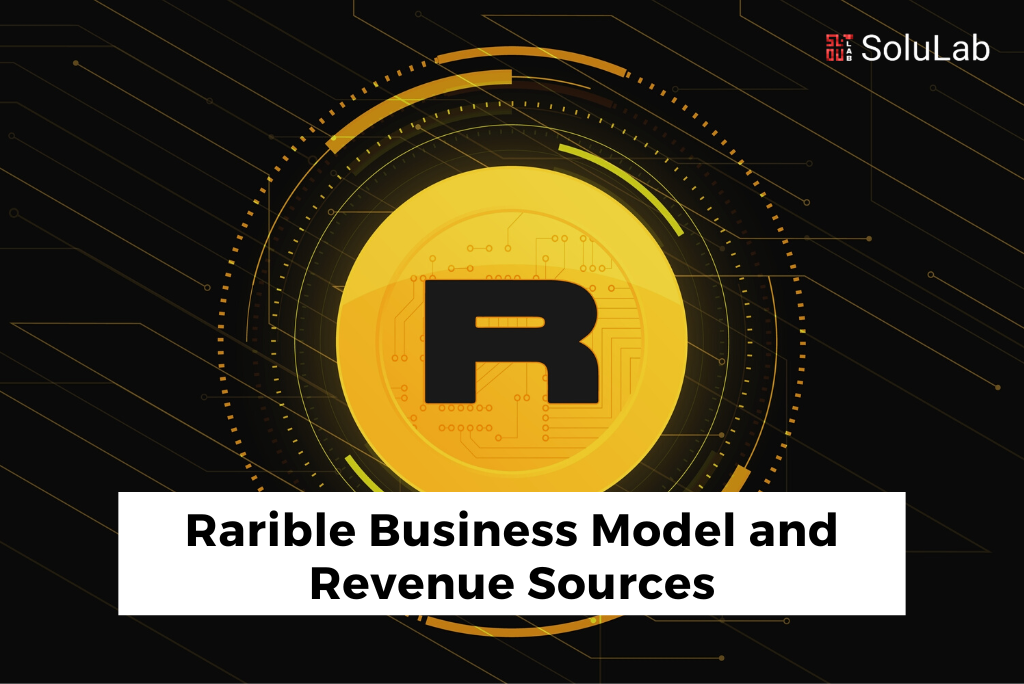 Virtual currencies have been able to completely take over the global payment system in recent years and are progressing at a rate that nobody could have predicted. The rapidly escalating growth and acceptance of cryptocurrencies have proven to be an extremely helpful tool in drawing in potential new investors from all over the entire globe. Taking into account the developments that have taken place in the industry as well as the support and reaction that it has received over the course of the last few years, it is not going to slow down in the foreseeable future. Non-fungible tokens, also known as NFTs, are becoming increasingly common in the digital world. There are a growing number of businesses that offer investors the opportunity to buy and sell digital collectibles. Because of this, there is now significantly more competition among businesses operating in the sector. In the NFT marketplace Rarible is one of those companies that has become active. It is a marketplace for non-fungible tokens that enables the trading of digital collectibles without the need for specialized knowledge.
History Of Rarible
Alex Salnikov and Alexei Falin created the Moscow-based company Rarible in 2020. Rarible is an NFT platform centered on the art and digital collectibles markets at present. To ensure that RARI token holders ultimately have control of the Rarible marketplace, the company released its own governance token in July 2020.
Gaining Profit from the Market's Flow of Cash Rarible has announced a marketplace liquidity mining plan to reward users who are actively buying and selling with the introduction of the RARI token. Since the introduction of liquidity mining incentives, wash trading has become a problem in the Rarible marketplace. For instance, a bad actor might construct an NFT and encourage his friends to purchase it; when the transaction is complete, RARI tokens are distributed to the addresses of the buyers and sellers. 
According to Alex Salnikov in September 2020, wash trading accounted for about 40% of the $750,000 worth of NFT deals on Rarible in August of 2020. The governance is proposing a solution that includes a breakdown of transaction costs from both parties, with the funds from these transactions being shared equally among all RARI holders.
How Does Rarible Work?
Rarible is a web-based application that gives digital creators and artists the ability to publish and sell their own unique crypto assets. These assets signify that they own their digital work in some capacity. Rarible is a distributed network built on Ethereum that functions as a marketplace for those assets. 
This platform enables transactions to take place without the need for a middleman. NFTs are defined to include the tokens that users of the NFT marketplace Rarible create for themselves. Each NFT is one of a kind and cannot be substituted for another.
Rarible also offers a marketplace where sellers can link up with the respective creators of the items they sell. Nevertheless, the first thing that needs to happen for the platform is for creators to start offering their work through it. 
In order to complete this step, they will need to "mint" a token by utilizing Rarible's software. As a result of this, they are required to fill out a form on the website, to which they must attach their image as well as other data. The Rarible platform will create your own token on the Ethereum blockchain as soon as it has obtained the necessary information.
Rarible makes use of the Ethereum blockchain in order to incorporate some data into the code of an NFT. The complete history of the property's transactions and owners is included in these records. In a similar fashion, it gives vendors a platform from which they can view and purchase the digital asset that is being offered by creators. The software makes the transactions between the two parties easier to complete. During the course of this procedure, Rarible also earns revenue from the transactions that take place.
The Rarible platform makes it simple to get started using the service. On the other hand, users are required to register through a cryptocurrency wallet in order to use it. This wallet can be any wallet they choose, but it must be compatible with one of the blockchains that Rarible operates on in order to be used. Users can base this process on a variety of different wallets, including MetaMask. Users are able to trade NFTs once they have created an account with Rarible.
Read also: Things you need to know about NFT Marketplace
On the Rarible platform, trading non-fungible tokens can be done in a number of different ways. However, this is dependent on where users mint their tokens as well as the platform that they are using. 
The platform provides buyers with two options for purchasing NFTs: a fixed price and an auction. The blockchain that Rarible relies on is also responsible for dictating this process. Users can typically make purchases of NFTs using either their debit or credit cards. However, this feature might not be available on every wallet or blockchain. Once a user has obtained an NFT, they are able to list it on their profile for public viewing and possible sale.
Rarible Business Model
Rarible's business model is comparable to that of other NFT marketplaces. Rarible's core functionality is based on a model of decentralized platform operation. Rarible, which is an online platform, utilizes the e-commerce business model in its day-to-day operations.
The Rarible business model has grown in popularity.  The company operates as a digital marketplace for NFTs by utilizing this business model. NFTs, in their most basic form, are essentially digital certificates attesting to the ownership of a digital asset. This certificate is distinct and non-duplicable. Due to the unique characteristics of the NFT business model, it does not face significant levels of competition at the present time.
Rarible Revenue Sources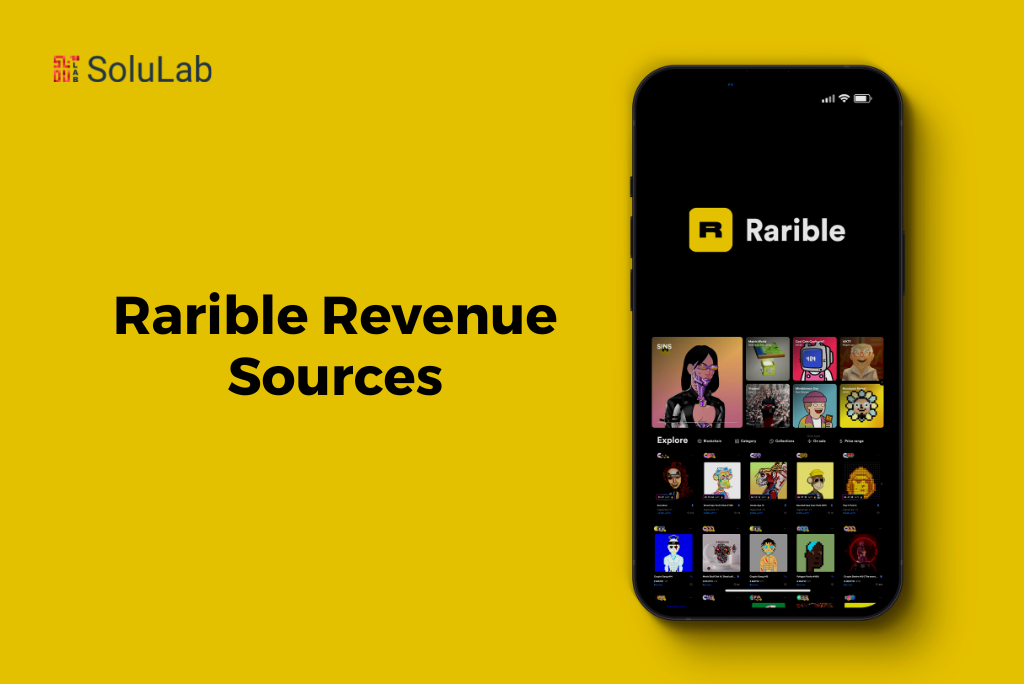 The money made from each transaction is the primary source of income generated by the Rarible business model. The business model of the company is based on commissions, so it increases its revenue with each sale that it makes. Nevertheless, these prices are low and comparable to those offered by other platforms such as OpenSea. 
The company exists using a model of business that is analogous to that of other decentralized NFT marketplaces. Rarible's platform, which users interact with and use to conduct their business, is the company's most important tool.
The company's NFT transactions result in monetary profit for the business. Rarible revenue model generates money from each sale, despite the fact that it is not directly involved in the transactions themselves. Every time a user buys or sells a digital asset through the company's platform, the business brings in a new revenue stream. Additionally, the platform may generate revenue through the use of its RARI governance token.
Read also: What is NFT Minting? A Complete Step by Step Guide!
It does this by adding a fee of 2.5% to each transaction, which brings in revenue. The Rarible revenue model utilized is that of an online marketplace.
Rarible, in its capacity as the operator of the marketplace, is responsible for the selection of offers, the discovery of those offers, and the establishment of a secure checkout procedure.
It has implemented a strategy that utilizes multiple chains in order to strengthen the demand side of its marketplace. It launched the Rarible Protocol in August 2021, which is an open-source application programming interface that enables it to onboard a variety of blockchains.
While the majority of other NFT marketplaces are primarily focused on the Ethereum blockchain, the Rarible business model has already integrated with other chains such as Flow and Tezos.
Because of this, not only does it expand its total addressable market, but it also makes it a great deal more affordable for its users to mint new NFTs and buy existing ones as a result of lower gas fees.
In addition to being an open-source protocol, it also has the issuance of a governance token called RARI that makes it easier for people to adopt it. In order to facilitate the buying and selling of NFTs, the platform makes the token available to both buyers and sellers.
Read also: How to Build an NFT Marketplace from Scratch
The RARI token is made available to purchasers and vendors through the platform. They can then trade NFTs with one another through the Rarible NFT marketplace using these tokens. In a similar manner, Rarible checks the legitimacy of sellers on its platform using its partnership with Adobe. The confidence that users already have in the platform is enhanced by the addition of this feature. Although it does not directly generate revenue for Rarible, it increases the company's future earnings potential.
What distinguishes Rarible?
Rarible's goal is to expand beyond its current role as a marketplace for digital artwork and collectibles with the assistance of blockchain technology. Rarible is used to mint or create non-fungible tokens with a simple and fairly simple method that makes it available to those having little or no previous knowledge of NFTs. 
As a consequence of this, it is now possible for creators and artists to build and sell their virtual items with no barriers to entry, although they will still need to take full advantage of the security that is empowered by blockchain technology. It is well known that the Rarible protocol and platform will create an ecosystem that will be governed by RARI token holders. These token holders are given the responsibility of voting on governance proposals that will be put forward. It has plans to transform itself into a structure that is comparable to that of a completely independent organization (DAO) in the not-too-distant future.
Read also: Launch your Own NFT Marketplace: A Step-by-Step Guide
Although the non-fungible token market is still in its infancy, Rarible is already planning to use a portion of its earnings to subsidize the first mint transaction, or as it is more commonly known, NFT creation transaction for users, among other business strategies, in order to speed up the platform's development.
NFTs offer users a quick and simple alternative that is only a few clicks away, while the Rarible protocol is frequently seen as a solution to the drawbacks of the intellectual property market, including licensing and other paperwork requirements.
Conclusion
If you take a look at the world as it is right now, you will notice that each day millions of new people from different parts of the world join in, and each hour sees the emergence of several new currencies. Not only that, but it is also important to note that the convenience, portability, usability, intuitiveness, and of course the high-profit margins offered by the industry are some of the factors that have contributed to its progress.
Additionally, it is essential for you to be aware that, just like any other industry, the cryptocurrency industry is not without its drawbacks. You have the potential to make enormous profits from it; however, if you don't do it correctly, you also run the risk of incurring significant losses. This is due to the fact that the cryptocurrency market is highly uncertain and volatile, which makes it very difficult to forecast even for those who are highly knowledgeable in the subject.
SoluLab offers a fully-tailored white-label NFT marketplace platform that supports various blockchains. Buy and sell NFTs to simplify customers' purchasing and selling process. So, why do we have to hang around here? Launching a white-label NFT platform is a great way to establish an online presence in the competitive world of cryptocurrency trading. Mint, list, and sell your favorite masterpieces, all through the unified white-label NFT marketplace. Book a free consultation now!
FAQs 
1. What is Rarible?
Rarible is an Ethereum-based medium that streamlines the design, sale, and acquisition of ownership privileges to online works of art via non-fungible tokens (NFTs). These non-fungible tokens (NFTs) are unique crypto assets describing unique objects such as works of art or collectibles.
2. What is the origin of Rarible, and who is its owner?
Rarible is an innovative project founded in Moscow by Alexei Falin and Alex Salnikovin in early 2020. Moreover, at its core, Rarible denotes an NFT medium emphasizing art and online collectibles. And with 3 unexplored blockchains supported, including Solana, IMX, and Polygon, Rarible accommodated multiple new communities on its platform. 
3. How does Rarible make money?
Rarible earns money by levying a 2.5 percent charge on every deal. The firm runs an online marketplace enterprise model. Established in 2020, Rarible has evolved exponentially to become one of the world's topmost NFT marketplaces and has acquired a $16 million grant in funding.
4. How does Rarible differ from OpenSea? 
While Rarible concentrates more on delivering an atmosphere where artists have a say in how the medium is handled, OpenSea presents a community that makes it uncomplicated for users to buy and trade online goods. The company grants individuals power over both the market and their artwork as a whole.