Gone are the days when books used to be our best friends! In an era of highly advanced technology, smartphones have reached on the top of our priority list. There are apps for all our needs, be it food or clothing or grocery, we can make it reach our doorstep through the on-demand mobile apps for the specific tasks.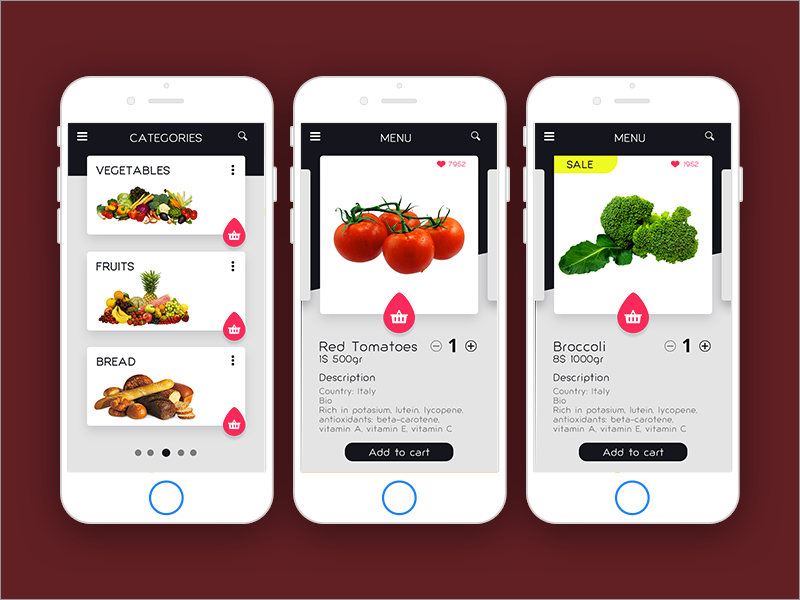 Snapdeal, Amazon, Swiggy, and Zomato are one of the most famous examples of mobile apps that we use in our daily life. The same way our most important need i.e. Grocery needs to be accomplished too. There are many on demand mobile apps for grocery shopping like BigBasket and Grofers. These are the most successful grocery apps used by more than half of the global population.
With people engaged so much into buying stuff online, it would be great to build an on-demand app for your business. Grocery being the most important part of our life can be one of the most successful business ideas with an on-demand app.
There are not many grocery stores that provide their services through on-demand apps. There are many places and cities where there are no grocery shops or stores are located nearby which makes the need of the online grocery stores necessary. The idea of providing apps for the grocery shopping would uplift the grocery business.
There are many features that makes a grocery business to touch heights in the on demand app markets. Not only those features helps the consumers to grab the best deals but also helps the store owners to attract crowd to the store and get traffic towards the app.
To Build An on-demand App For The Grocery Business, One Should Keep In Mind Certain Features That Are Must: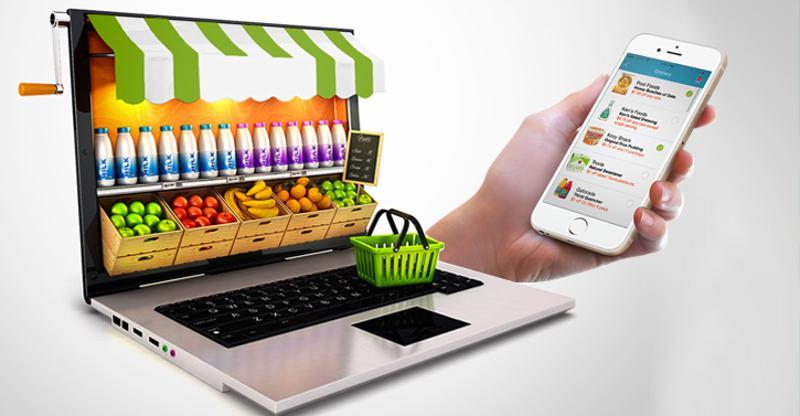 Discount and Offers
This is where the story starts from! Discounts that are offered at the beginning of the app and business attract a large number of people. People start discovering the app and its content when they are provided with attractive discount coupons.
Fast Delivery
Grocery items are usually ordered when people need them urgently. There should be an option offering fast delivery, i.e. within 2-3 hours. Many apps like Big Basket provide this kind of offers and is used by Indians at a higher rate. Fast delivery opens a wider range of people to be attracted to your app.
Customer Service
Every business needs proper help to be provided to the customers for best and improved service. Therefore, customer service should be provided to keep the customers doubts clear to avoid any future discrepancies.
24 Hour Service
We should always try to keep an option for 24-hour service as this is one of those features which enable a huge opportunity to get into the top priority list of people for the grocery business. As there are many latecomers and people who forget to buy stuff and need them on an urgent basis, this service is the most useful one for them.
Payment Flexibility
A customer should be offered with each type of payment mode to make the checkout after shopping hassle-free. Cash on delivery(COD), debit card, credit card, wallets (paytm, mobikwik etc) are the most preferred payment modes used by users nowadays.
Loyalty Discount
We come across a type of discount that says 50% off on next 3 purchases. These kinds of offers urge the customers to buy products and avail the discount. These are known as loyalty discounts. Discounts that pay off a customer's loyalty for the products they bought attracts them for further or future shopping from the same place.
Attractive Graphics      
Every picture which explains the type of product should be selected and clicked very carefully and properly in order to attract customers. This doesn't mean that images should be sugar-coated. Also, the text and graphics used in the app is the most important aspect in attracting the customers, therefore, the on-demand app Development Company should be taken into consideration to make the app an attractive one.
Over to you
All the above-mentioned features would give the app an attractive and astounding face when given into the hands of on-demand app development professional. There are various companies that specialize in developing these features for the app which enables the owner to excel in their business.
In the industry, there are many already developed on demand apps that would act as the ultimate competition in the online grocery business.
A brief description of existing apps to know better about the industry: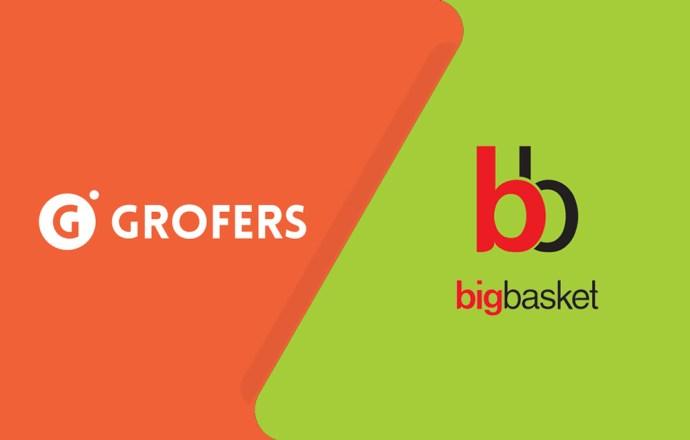 GROFERS
They work on the mantra "SuperMrs Ka Supermarket" in which they aim to make a woman's life easy by delivering all the grocery items at their doorstep and eliminating the need of going to the market.
Also, Grofers believe in providing customers with all kind of grocery items including fruits and vegetables, beauty and wellness products, baby and pet care, and seafood quality products at low prices.
Grofer's service is widespread in 18 cities and more than 3 million people use the app for their daily grocery needs.
BIG BASKET
Offers 18000 products and 1000 brands to match all the needs of the customers right at their doorstep.
Also deals in packages products, beverages, and personal care products and never compromises with quality.
Provides service in more than 20 cities according to different time slots.
Services can be availed by paying through different methods like credit and debit cards, cash on delivery etc.
These were some of the successful online grocery business apps that are used by most of the people in India nowadays. Though it costs a higher amount to be invested in launching an on-demand app but it is absolutely worth it! 
Being blessed with every service online, why are we still working within the walls of our shops? It's time that we realize that our normal business like a grocery one needs to reach at every end of the city. More suggestions for features that can boost grocery business through on-demand apps are more than welcome!