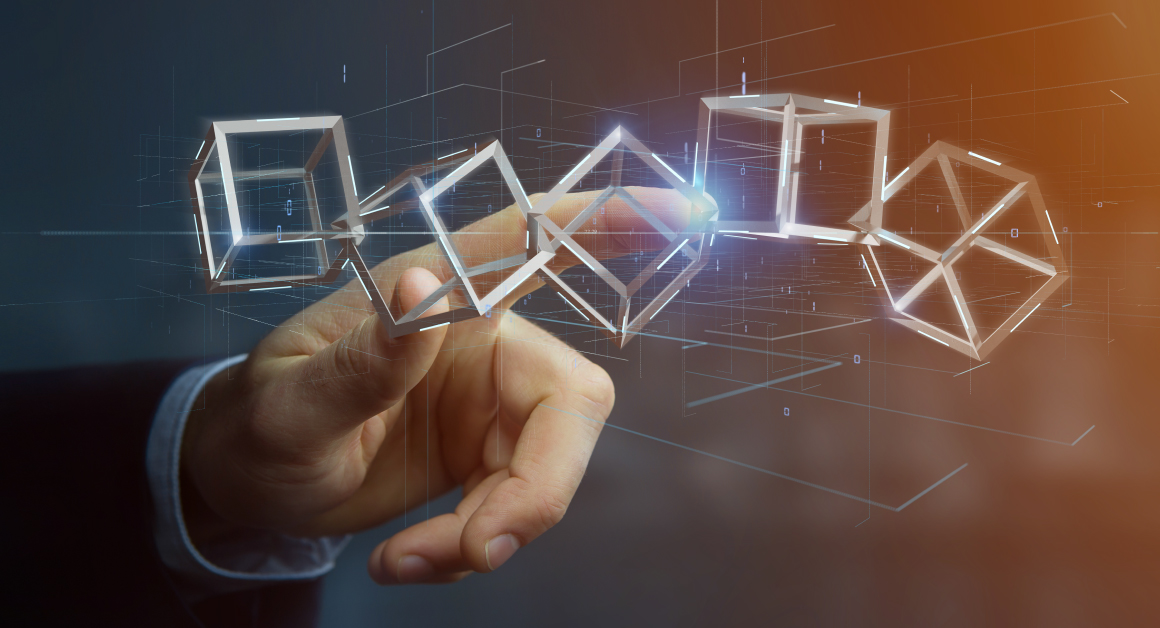 Technology is flooding, virtual reality, artificial intelligence, internet-of-things, blockchain and what not! Here, amidst all booming technologies, a relative new bud has embarked its journey prominently. Yes, you guessed it right. We are talking about none other than cryptographic blockchain technology. Also, it is set to disrupt a number of industries/sectors, including the education sector. It is the sector which can never be hit by the recession. Despite the current pandemic crisis, it hasn't paused even for a while. 
However, when it comes to education, we can observe that there has been no change in the basic structure and activities, the system is as such as it was way back. The student has to attend school at a certain age and the same curriculum is delivered all around them. There is no change observed even in the college's same method of a professor giving notes, students cramming them and scoring and then grades being rewarded. A very little change has been observed in the field despite various attempts that have been made to reform the field. 
The blockchain boom can bring a major transformation in the education sector. Blockchain can allow the educational industry to provide an enhanced learning experience for millions of users around the globe through multiple devices and platforms at a lower cost.
Blockchain In Higher Education
How blockchain will change higher education? To be precise and specific, blockchain in the education industry eliminate the barriers in fee payments, report creation, connectivity with parents and students in different countries, etc. There are other major ways it can change the way higher studies are being conducted worldwide. Let's take a look at use cases of blockchain in higher education.
Issuing credentials and academical certifications 
Conventionally, through a big load of digital paperwork and a series of procedures, qualifying a student for graduation was done either manually or digitally. This added tremendous workload overhead to the administration to store, monitor and verify student's academic credentials. And at times, there is a risk of getting those stolen or destroyed too. 
With blockchain, certifying a student can be accomplished instantly. In the blockchain, the entire data gets stored and protected in a smart contract or distributed ledger according to your choice. How easy for higher education providers and users? Each of these blockchain-based solutions are known for its real-time updating of data and it also provides tamper-proofing. Thus, the certificates are digitally protected too. 
Publishing of study materials and academic content 
Academic authors and publishers can be at a great relief with the usage of blockchain in education. Researchers, authors, writers and educators can write their own unique content, without any worry of copyright issues and content ownership. They can even track data for validity and originality using the P2P network provided by blockchain. Top of it, with blockchain technology, authors, publishers and researchers can publish their content on the global market instantly without having to go through the long process of editing, reviewing and approvals. However, blockchain provides its own reviewing team of whomsoever is interested to review and are a part of the P2P network. The notable fact here is that, the review process takes much lesser time with blockchain than the time taken to traditionally approve a publication. 
Blockchain in education and higher studies protects all content from digital piracy by providing proof of authenticity to each and every writer, author, publisher and researcher. 
Maintaining immutable security infrastructure and identity 
With blockchain, education institution can add n number of cameras, sensors within the campus, vehicles to monitor, control and track environmental activity in real-time with instant updates at every hour. It helps to ensure physical safety of students, tutors, administrators and digital safety of educational equipment, assets and data. 
Blockchain stores the identity of everyone with public or private key encryption depending upon your preference and this gives an increase to anonymity, privacy to the identity holder. 
Blockchain in Education - use cases
ODEM - Blockchain-based EdTech Startup
ODEM is the world's first decentralized on-demand education marketplace. ODEM serves the best example of blockchain in the education industry.  The ODEM uses the power of blockchain technology. Also, it uses a smart contract-based payment platform for all its operations. This encourages students and professors to collaborate and engage in learning. 
The major reason behind introducing this blockchain-based ed-tech startup is the pathetic current scenario of our education system. The costs of education are increasing at an exponential rate with no looking back. In addition, the number of student loan debts are increasing at a high rate due to lack of jobs and less choices of relevant career options. Making education accessible to everyone has become a huge challenge now. Hence, ODEM has come with a new idea to assist students and teachers and streamline higher education.
In fact, each process can happen without the involvement of intermediaries. This also means students can get greater access to quality education at an affordable cost. This is expected to create a common place for higher education institutes and professors to market their expertise and propagate their brands too. Besides, it is bridging the educational gap for millions of students on a global level. Further, this blockchain-based platform aims to even provide academic experience in the short to mid term.
EdgeCoin - Educational Digital Token Stable Coin
EdgeCoin  provides Blockchain as a service (BaaS) to positively disrupt the educational model of educational institutions. They use Interplanetary file system (IPFS) to digitize paperwork data and store them with the concept of proof. Also, EdgeCoin provides various smart solutions for higher education with the help of blockchain that enable users to create attractive dashboards with secured digital identity and security. It not only saves time and controls fraudulent digital piracy but also conducts global marketing for content with blockchain. 
Closing thoughts - Goodbye to traditional way of conducting higher education
With the help of blockchain technology, educators all around the world can come together and collaborate with each other and with the employers. Hence, they can provide the students the learning with which they can improve their knowledge and skills. Also, It will enable them to hit fresh career peaks. The traditional institutions providing higher education have to either adopt the new technology or it will vanish away in no time. So, the choice is obvious!!