Up until now everybody must have heard about Artificial Intelligence, the only reason you are not aware about AI is because you are living under a rock. Artificial Intelligence is the cornerstone of the evolution of latest technologies. AI-powered mobile apps have had a huge influence on all mobile app development companies in an optimistic manner. Also, eCommerce App development companies must think about adopting artificial intelligence. This is because there has been a giant growth in the Internet of Things (IoT). And, also because many people are using mobile phones. To enhance customer experience businesses are merging their innovative ideas with the advance app.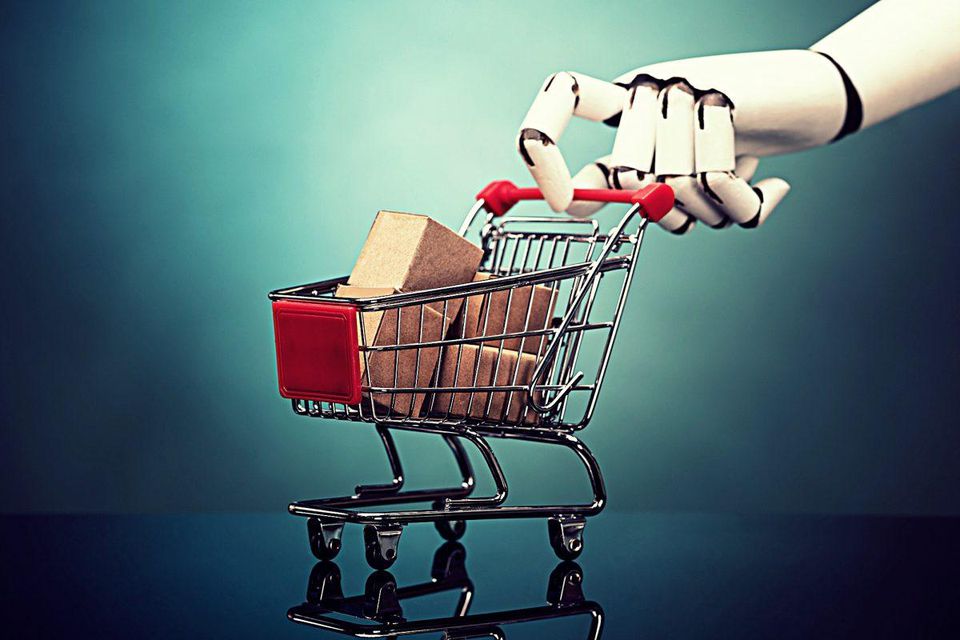 Combining Artificial Intelligence And eCommerce App Development
Nowadays, customers are more likely to use apps with AI present on a daily basis. In last couple of years, AI is has supposedly reshaped the app development with different general technologies. The advancement of the artificial intelligence, tailored to eCommerce App development helps the developers to do the difficult tasks.
Deloitte conducted a global consumer survey and found that 65% of smartphone owners across sixteen various developed markets have used machine-learning applications in the past, according to Statista.
Many businesses and industries are changing their key focus on increasing the user experience utilizing AI. Many industries are using AI, it is acquiring global grip. AI is assisting in new technological revolution, which will rule the market.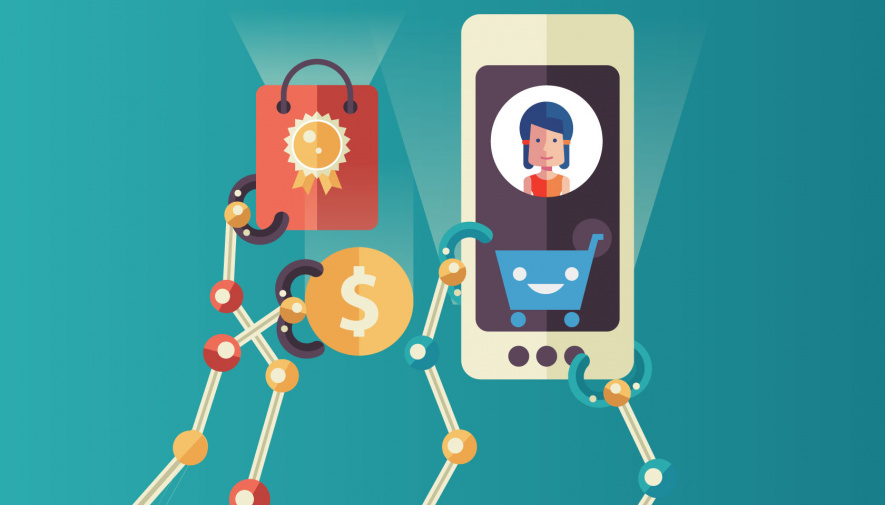 Artificial intelligence will eradicate the technical hurdle for conventional businesses. There is no doubt that AI has affected mobile app development companies in many ways. In fact, there are several advantages of AI that your company can consider. This will also help your team to make an informed decision of AI integration in your mobile app development process. So, let's know more about how Artificial Intelligence has influenced mobile app development companies, especially in retail and eCommerce segments.
Below are some powerful ways that shows how Artificial Intelligence can improve e-commerce applications.
Helps with Customer-centric Search
In spite of the fact that technology plays a vital part in our lives, we adore the human part in all that we do. Many people stay away from the e-commerce businesses that doesn't show suitable information.
AI can be used to amplify e-commerce search and handle this issue. According to some experts, one can use machine learning to help AI software accordingly tag, sort out and visually search content by labeling the feature of video or image. Furthermore, from behavioral patterns of customers to market trends, AI can help in providing real-time and detailed demographics. This actually cuts down the efforts of marketers in collecting data. It also minimizes the chances of errors. Further, it enables marketers to make marketing strategies with a futuristic approach too.
Retarget Probable Customers
According to research,"33% of leads are followed effectively, and an extensive number of pre-qualified potential purchasers become lost in the sales funnel"
Nowadays, businesses have all the customer information, however, that is rarely put to great use. In fact, this information is a goldmine of intelligence that can be utilized to upgrade sales cycle.
Increased Business Growth
With the help of Artificial intelligence, it is not only possible to collect the data but also it can analyse it. Thus, with the help of analyzation of that data the developers can create algorithm according to the needs and demands of the users. 
To create a more personalized eCommerce app, the artificial intelligence will gather all the necessary information. This will lead to improvement in the sale as more and more users will be attracted as they will get what they want. Also, the Artificial intelligence in eCommerce can analyse demographics which included- location, daily behavior and the contacts.
Generate Efficient Sales Process
At present customers are intensely influenced by various streams of media and you have to understand your customers better before offering custom-made solutions. You can install AI in e-commerce apps to make a right inquiry to the users. For instance, if the user is searching for a coat, AI can be utilized to outline questions like where and when the user will be using the coat
Upgrade Recommendations
AI can bring into effective action to forecast a customer behavior by analysing the browsing history. AI can also be used to make accurate, vital, and convenient recommendations. This feature is useful to provide better experience for the user. In all, AI is helping lessen frustration during difficult travel situations by understanding the context of the customer's circumstance and providing appropriate options to resolve the issue.
Artificial Intelligence in eCommerce Utilizes Various Inputs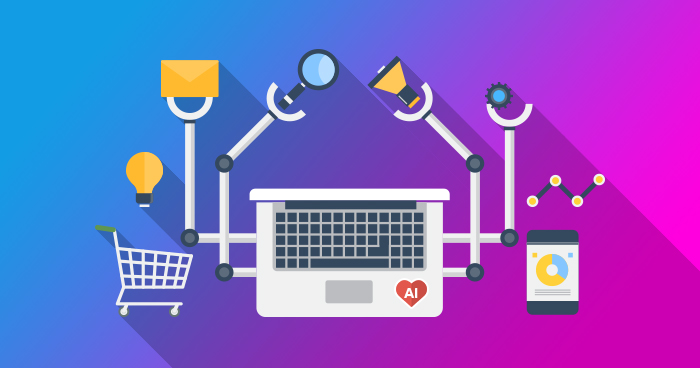 The AI algorithm employs different inputs like, account data, customer likes, browsing and purchase history, relevant data and information from third parties to deliver more customized suggestions.
Improves Customer Experience
AI can help in providing users with a single interface for connecting with every connected device on any network. Voice interfaces can help users to get what they need from their system via easy commands.
Ryan Lester is the director of customer engagement technologies at Boston-based LogMeIn. He said that customer experience is emerging as an early success story for AI across industries. While retail is the most common sector leveraging AI today, others are also getting aware. Travel companies, for example, are seeing real value in leveraging chatbots to create always-on, personalized concierge level service at scale. From airlines and hotels to travel agencies,
Besides, mobile application development companies have benefited a lot by virtual assistants too. The AI facilities can provide users with intuitive ways to interact with their apps.
Conclusion:
AI has made it possible for organizations to analyze a lot of customer interactions on a daily basis to give customized services to prospective customers. It has also helped companies connect with customers at the right time by conveying the right message. AI technology is possibly going to affect online shopping business in the near future. It will clearly play an important part in helping customers find the best products on the web. In fact, accurate usage of artificial intelligence in eCommerce app development helps in improving the conversion rates and sales.
Thus, investing in AI will increase in the near future. Even the statistics prove this fact. As per Gartner Research, almost 30% of companies will use AI for eCommerce sales by 2020.