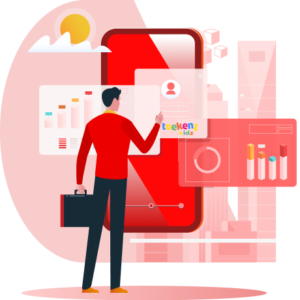 Krypto & Kiddies is a revolutionary NFT marketplace for all age groups. This platform is designed for kids to evolve ahead of their peers.
Krypto & Kiddies is a blockchain-based platform with parental monitoring features to guide and help kids interact with each other technologically.
This platform reduces trading costs by providing a high-speed, secure platform for buying, selling, and donating NFTs.
This is a platform with integrated gaming-focused to increase the immersiveness of playing for kids while they interact.
Currently, kids are unable to access fundamental financial instruments such as bank accounts and cryptocurrency wallets. To create a platform to buy or sell NFT by children.

Integrated gaming platform where kids can play games and get NFT as a reward when they win. Creating a secure, scalable, and interactive platform for all age groups.

Onboarding creators into the marketplace where creators should be able to manage NFT upload, token drop, and view user growth.

To design and create a platform for NFT Bulk Uploading. With effortless uploading of 10,000 NFT for NFT Creators.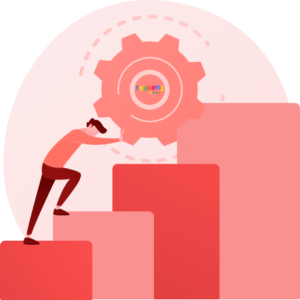 Our Solution
Parental Monitoring

Introducing Parental monitoring, these operations are performed on behalf of kids from their Parents and still give Kids Freedom to Access NFT Ecosystem

Integrated Gaming

Designing APIs and onboarding game developers from across the world for the app, with the prospect of receiving a significant impact in the NFT and cryptocurrency market.

NFT Analytics

Developing high-performance NFT Analytics for the Creator Panel. With specialized features such as NFT Management, Track NFT Growth, and NFT Trading Activities.

Creator Analytics

Developing user-friendly admin features such as Creator Analytics to Track Top Creators, Creator Stats, equipping exclusive deals and rewards for Creator Engagement.

NFT Minting

Assisting in the minting of assets into digital tokens, with the objects going through the NFT contract procedure before acquiring their tokenized DNA.

Smart Contracts

Smart contracts are being introduced to simplify and automate 10,000 NFTs, including details, trading history, attributes, and many other details with top security.
Project Features
All the activities on this platform performed by kids are under parental guidance. Parents can decide the accessibility of content for their kids based on their age group. 

The platform is designed to introduce games for kids that help them better understand and increase financial literacy.

This is a universal trading platform for buying and selling NFTs. With creators mode, users can easily create NFTs and sell them on OpenSea and Rarible.
Specialists at SoluLab proceeded by evaluating the project's overall scope and then segregating the roles in the NFT marketplace. By integrating the crypto-space with the parents and kids, the fundamental objective was to create the working process more fluid and effective. 

Subsequently, we create project documentation systematically to conserve time and money while maximizing ROI. To create excellent user experiences, SoluLab handled prototypes and development while keeping the UI and UX components in mind.
In the last stage, we create the structure with elevated performance, responsiveness, functionality, and efficiency. The final step was to perform testing and execution to ensure no mistakes remained. We put the NFT marketplace LIVE for use by fixing all concerns.

Krypto & Kiddies is a pioneering NFT marketplace designed for users of all ages who don't know anything about the NFT industry. They accent parental monitoring with advanced features like P2P trading and rewarding structure.
Clients' testimonial
"I had heard a lot about SoluLab when it comes to the blockchain but never thought they could do wonders while integrating the beverage industry with binance smart chain – blockchain. The overall experience was positive"

Zach Weakland
CEO & Founder, Liquid Craft Investing, LLC
Latest Blogs
Neeraj Raisinghani
Discover NFTs in gaming: unlock the power of blockchain for unique and valuable digital assets. Explore the transformative potential now!
Neeraj Raisinghani
NFTs redefine digital ownership and creative expression. Explore their workings and applications in gaming, art, and diverse industries.
Kajol Wadhwani
Learn all about Ethereum and smart contracts and how they revolutionize transactions with decentralization.
Tell Us About Your Project