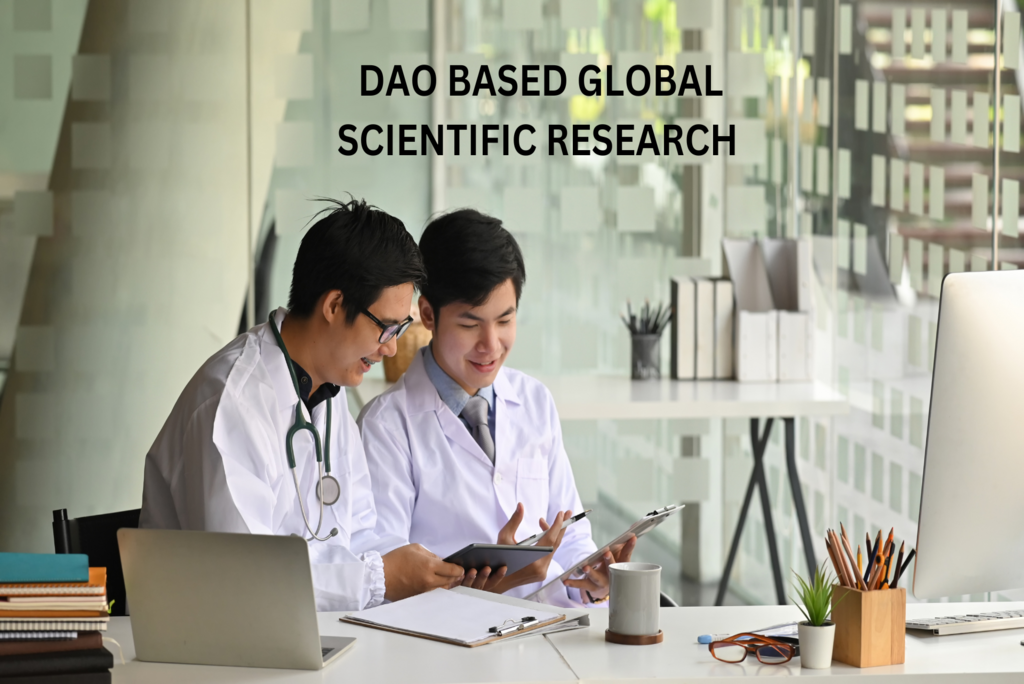 Centuries-old pharma giant Pfizer proposed a $500K investment and participation in VitaDAO's new-age DAO collective with a mission to accelerate research and development (R&D) of therapeutics for the longevity of human life and health span.
Pfizer's interest in a blockchain startup represents a change in approach welcoming the DAO-based research. Clinical research has been traditionally done through a collaboration of public research universities, contract research organizations(CROs), and big pharma companies working hand-in-hand to produce many of the drugs we use today. For the investors, DAO brings a rare opportunity to closely fund research projects to achieve efficiency in the product launch lifecycle.
DAO is considered to be an efficient model for collaborators to work closely to deliver results in a fraction of the time. DAO organizations are built around Intellectual property (IP), governed by blockchain smart contracts. This is an excellent medium to accelerate research using research grants and venture funding. This is overall good news for the investor community as the cost of new research-to-product-launch will be substantially less compared to traditional research.
Now picture a world where cutting-edge pharmaceutical research is led by a global community of top researchers and accessible to everyone. All the contributions from scientists and researchers are paid nicely, equitably, and transparently, and rewarded for their participation in the global research community. The impact and development of their research are efficiently followed and recompensed over time and openly digitized in a distributed ledger. 
Assume you are an enthusiastic researcher operating on a cutting-edge research theory, living and working in Jaipur, India. You identify as a woman with three children. Every day you work on scientific research, aiding a global research community for the public good. Your contribution is equally valued and paid similarly to your equivalent collaborator, living in Boston, and is tenured at a world-class research establishment. Currently, the collaboration between the global research community is low.  Little engagement has been committed to addressing the problems of the global research community, which is unable to collaborate on cutting-edge academic-grade pharmaceutical research, due to the centralized nature of governance. 
The latest trend in the Blockchain ecosystem is to employ decentralized autonomous organizations (DAO) in numerous verticals to overcome these shortcomings. 
What is DAO?
A DAO is a non-hierarchical community that enacts and documents systematic studies on a peer-to-peer, encrypted public or private network. It runs on the voluntary assistance of its internal members to serve, handle, and evolve the community through democratic practices and voting. DAOs coordinate tasks through cryptographic routines. Blockchain-based governance and the resulting DAOs can supersede centralized mediators in other applications demanding complex and intricate coordination. Blockchain can substantially elevate the processes and organizations formally underpinning academic research.
Read Also: DAO Development Company
"A DAO is collaborative, but it has to be agile, endeavoring to not descend into a very strict box, and catch where they can make the most impact," said Laura Minquini, founder of biotech startup AthenaDAO. "And that, to me, is the most significant advantage of a DAO."
AthenaDAO, which is seeking life longevity for women. Minquini actively participated in VitaDAO, a prominent blockchain-based biotech collective, before creating her own AthenaDAO. The DAO looks to facilitate and fund women-led research when female scientists get 24% less in research grants from national funds than male scientists.
Why do we need DAO?
The security features of blockchain enable the scientific community to produce, share and distribute IP information, without having to worry about duplication and fraud. Data on a blockchain is immutable and traceable. Any changes in data are not allowed unless validators within the blockchain approve the change. This prevents any data manipulation by vested interests. Blockchain along with IoT can also help trace and tack the entire supply chain for counterfeits. This will enable the future scientific community to focus more on research and less on data security and data management as it is done efficiently by the blockchain. 
Read Also: Top 10 Blockchain Development Companies in 2022
In the coming years, the global research community would profoundly collaborate on new-age research requirements, making the research lifecycle more efficient. DAO will be a global congregation of researchers dedicated to collectively producing and communicating knowledge with the world. This will coexist with the traditional research systems or like CeDeFi in finance, CeDAO may bring the best of both worlds. We will have to watch how this will translate in the next few years. 
Pharmaceutical research is the means for scientific knowledge creation and education. The DAO supplies direction, community, and advanced technology for developing global research infrastructure, and an open, collaborative ecosystem. The DAO design adopts, enhances, and grows the model of research. It will further enhance data management, manufacturing, and services for the greater good of society.