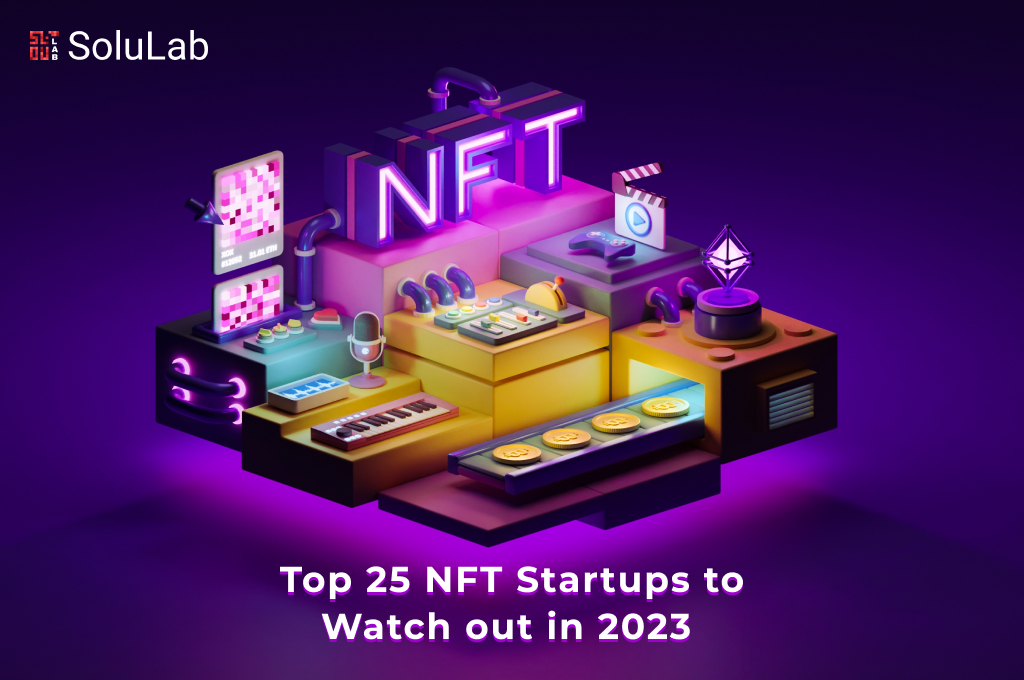 NFTs of non-fungible tokens have become a buzzword in recent times. The term is heard now and then, which gives a clear indication of its craze at present. The popularity of NFTs has been rapidly increasing over the past few years, and they have entered almost every industry with many more in the pipeline. An NFT happens to be a unique digital identifier that cannot be substituted, copied, or divided further. It is recorded in a blockchain which is used for the purpose of certification of authenticity as well as ownership. NFT's ownership is recorded in a blockchain, and its ownership can be transferred by the owner, thereby allowing NFTs to be traded. 
NFTs happen to be digital files representing photos, audio, videos, or a combination of these. With the rising popularity of NFTs, several businesses are looking forward to hiring NFT development companies or services to make the best use of the trend to benefit their businesses. The craze revolving around non-fungible tokens and the rising demand for the services have opened avenues for several NFT startups. These startups have been doing wonders in the field, and here is the list of the top 25 NFT startups to watch out for in 2023 to give you a better idea.  
1.  Yield Guild

YGG is a play-to-earn gaming guild, bringing players together to earn via blockchain-based economies. They are the settlers of new worlds in the Metaverse. It is a decentralized autonomous organization (DEO) whose mission is to develop the largest virtual world economy. 
Read Also: All About Utility NFTs, the Unique Tokens With Practical Applications
It aims to achieve its mission by gathering a community of play-to-earn gamers who play to earn and collect token rewards. 
2.  Rarible
Rarible provides a marketplace to trade blockchain-secured digital items. What makes this marketplace unique is that it is community-owned, meaning that users have an active voice in deciding the company's future.Rarible is an Ethereum-based platform that facilitates the creation, sale, and purchase of ownership rights to digital works of art via non-fungible tokens (NFTs).

3.  Nifty's

Nifty's adds a new layer to the digital asset world by combining social media with a two-sided marketplace. This has allowed the startup to develop a platform where creators, collectors and curators open accounts and follow one another. The benefit to the users is two-fold: first, they can create a following and use that to trade their assets. Second, they can use the platform to network with other users with similar interests.
4.  Mintable

Mintable makes the most of Ethereum's blockchain technology to enable anyone to create, manage, and sell digital files with all the benefits of provable ownership, immutability, and traceability.
5.  Spores Network

Spores brands itself as a cross-chain, DeFi-powered NFT ecosystem. Their governing and utility token, $SPO, which currently has a market cap of around $730K, gives life to the ecosystem by making it easy to fractionalize, mint, manage and trade NFTs.
6.  Verisart

Verisart employs decentralized technologies to help artists certify, document, and enliven their artworks in a vibrant online community of collectors, galleries and dealers. Their platform is designed for verifiable authenticity, minting NFTs, selling more works, and connecting with collectors.
7.  Vulcan Forged

Vulcan Forged is the Fastest Growing NFT Platform Play, build, collaborate, and bring your ideas to life with the fastest growing blockchain game and dApp platform. : Vulcan Forged is a gaming platform that lets players earn digital assets. Instead of focusing on building only one game, the startup has over 10 games with different themes.
8.  Polychain Monsters

Polychain Monsters are beautifully animated cross-chain NFTs with varying scarcity which can be unpacked from booster packs with $PMON, and used in upcoming play-to-earn on-chain games.
9.  Legends Of Crypto

CryptoSlam aims to provide ultimate transparency for millions of NFT collectibles across multiple blockchains. As a trusted NFT data aggregator, buyers and sellers rely on CryptoSlam's data to make purchasing and selling decisions. In addition, NFT creators rely on CryptoSlam's large user base to help promote their brands and NFT drops.
10.  Charged Particles

Charged Particles are Interest-bearing Non-Fungible Tokens (DeFi NFTs) that are minted with an underlying asset and accrue interest over time, giving the Token a "Charge".  NFT that represents a Sword – the power of that sword could be dependent on the amount of "Charge" the token has. Or perhaps certain items can only be used once they reach a certain level of charge. 
11.  Bitski

Bitski is a platform where users can certify and trade assets. The startup brings the idea of the metaverse one step closer to reality as its system allows users to access assets from any device. The implications around ownership and programmability are the most exciting technical development.
12.  Element NFT Marketplace

Element Market is a digital asset exchange. What makes the startup special is that it also serves as an aggregator that gathers and provides information on the value transfer of different NFTs. The First Community-driven Aggregated Marketplace.
13.  MomentRanks

MomentRanks, now known as Collective, operates an NFT platform that allows users to manage and trade their digital assets. MomentRank's competitive advantage is that it targets a niche audience by using its ecosystem only for NBA Top Shot non-fungible tokens. Although NBA Top Shot targets a relatively narrow audience.
14.  Ternoa

Ternoa is a decentralized open-source layer 1 that provides a technological stack to build secure and scalable utility NFTs. Ternoa is a blockchain geared toward long term data storage, encryption, and transmission based on different protocols, built on a substrate. its ecosystem already comprises dapps for b2c and b2b use cases. Ternoa, transmit your present to your future.
15.  Own the Moment NFT

Own the Moment is the platform, content provider, and community that provides you with everything you need for collecting and investing in NFTs. Everyone needs a strategy for this emerging space and OTM provides you with an experienced partner that empowers you through NFT Discovery, Education, Analysis, and Discussion.
16.  Only1

Only1 The first NFT-powered social platform built on Solana, Which helps creators monetize and allows fans to connect with the creators they love in a unique way.— think decentralized Patreon, read more on Create-to-Earn (C2E) here. Mixing social media, NFTs, DeFi, and the native token — LIKE, Only1 offers a web3 solution to creator economy and fan engagement.
17.  OneOf

OneOf develops a green NFT platform for music, sports, and lifestyle. Deeply committed to a sustainable and inclusive blockchain future, OneOf is a platform that supports NFTs on multiple energy-efficient blockchains, connecting fans and collectors to iconic musicians, athletes, and brands. 
18.  DoinGud

DoinGud is a Web3 ecosystem and set of tools empowering communities to do good. Impact Protocol, NFT Marketplace, NFTickets made with AMOR. They are collaborating and developing with some of the brightest creators, technologists, communities, and blockchain companies to bring to you a next-gen NFT experience.
19.  dotmoovs

dotmoovs is a Play2Earn sports competition platform where users can challenge each other and themselves in their favorite sports, by using our AI video referee to score their performance. Players can earn $MOOVs, exclusive NFTs, and other rewards by playing on the mobile app.
20.  AnRKey X

AnRKey X is a multi-release DeFi game studio and all-in-one Play to Earn platform powering gamers and creators in the metaverse. It enables a community-owned and fully decentralized gaming economy making it easy for billions of gamers and creators around the world to easily monetize their gameplay, participate in ownership & earn real money.
21.  Decentraland Marketplace

Decentraland is creating a virtual world that will grow beyond any centralized control. To accomplish this, we're building a suite of supporting tools and applications designed to help people create three-dimensional content, games, and applications. 
Read Also: How to Build an NFT Marketplace like Binance?
All of this will be hosted and accessed on a fully decentralized VR platform. Our work touches virtual reality, dApp development, game design, cryptocurrencies, and 3D art and design.

22.  Alien Worlds

Alien Worlds is a play-to-earn game that asks you to explore the universe and complete tasks to earn currency. You can also collect assets like weapons, land, and other game NFTs to trade with other players in its gaming marketplace. 
23.  Virtua     

Virtua is a gamified metaverse that provides immersive social, web3 gaming, digital collectible, and interactive experiences. Terra Virtua aims to take NFTs even further by letting you interact with your collectibles through AR and VR apps. 
24.  KnownOrigin Labs

KnownOrigin is an NFT marketplace for people to buy, sell, and create digital art NFTs. It also hosts numerous NFT drops as well as a subscription list to be notified of future drops. 
25.  Myth.Market

Like the trading card shops of old, digital collectible platform Myth.Market houses several NFT collections like the Garbage Pail Kids and William Shatner trading card series. If you're into trading card collecting, this site is worth a watch.
Closing Thoughts
The NFT startups' list mentioned above makes it clear about the popularity as well as demand in the field. However, NFT is still a new concept and evolving on a regular basis. The overall market of NFT grew at a dramatic pace from 2020 – 2021. The trading of NFTs in the year 2021 rose to more than 17 billion dollars, up by about 21000 percent over the year 2020's total of 82 million dollars. The growth is expected to continue further, with no signs of stopping in the near future. So, we need to wait to see how the future shapes NFTs.